33
Cork

Home Builders

You've collected your ideas and photos, contacted an architect and had plans drawn up, so now it's time for the hard bit – the building work. But once you find the right Cork builders, it won't seem so daunting. Builders in Cork will be able to source the right materials, employ specialist workers for each job and complete the build to a high spec. All Cork builders should be able to carry out a large range of construction work but it's always important to thoroughly research building firms before employing them so you can be sure they can handle your specific project and that you can find builders in Cork you can really trust.

More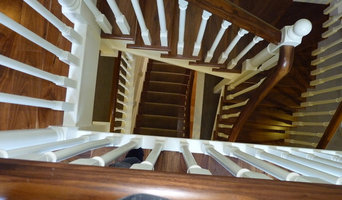 Busteed & Sons Attic Conversions are a Cork based Attic Conversion specialist. Serving the entire Cork county,...
Read More
086 812 3285

Cork City

,

Co. Cork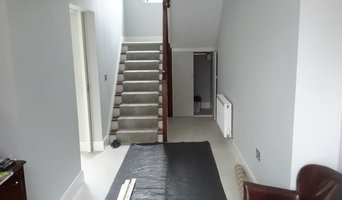 P&T Complete Renovations are based in Cork, specializing in Home and Business Renovation, Extensions and Garage...
Read More
(021) 242 8569

Cork

,

Co. Cork

,

T12 CC44
Builders specialising in contemporary and period new build homes, period home refurbishments, house renovations...
Read More
087 289 4847

Cork

,

Co. Cork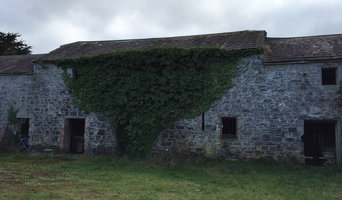 087 787 3472

Cork

,

Co. Cork

,

T12H304
Linehan Construction are builders of high quality contemporary eco-homes, extensions, commercial buildings and...
Read More
general building contractor available for new builds extensions renovations restorations
Read More
I offer competitive rates, I have worked all over Cork county and city, I aim to do one job at a time rather than...
Read More
083 487 2751

Macroom

,

Co. Cork

,

P12 AE94
083 847 9188

Cork

,

PZ75YX82
087 416 5876

Cork

,

Co. Cork
087 167 7643

Cork

,

Co. Cork

,

00000
We are carpenters by trade that specialize in 1 off new house builds and modern extension and renovation works.
Read More
086 386 8574

Mitchelstown

,

Co. Cork
086 846 7544

Cork

,

Co. Cork
087 111 2233

Cork

,

Co. Cork
Featured Reviews for Builders in Cork

Busteed & Son Attic Conversions
Builders in Cork
"We used Willie to upgrade our attic to an office/movie room. We are completely satisfied with the outcome. They did an excellent job, were always punctual, and left the house spotless each day after they completed their work. We had a small baby in the house during the build and the lads made every effort not to disturb her. We asked them for some specific work to be done regarding power outlets and soundproofing which they completed to an exceptionally high standard. We are overjoyed with the results. We can now watch movies on our sound system at a high volume without disturbing anybody else in the house or our neighbours. They were reasonably priced for the quality of the work carried out and the materials used. They used only the highest quality materials to create the highest quality conversion which will be crucial if we decide to sell in the future. They were very communicative. I was away on business for much of the build but I was kept informed of their progress throughout. An anecdote that may impress on you the quality of their work and character. Some of the taps in my home were not flowing very freely. Willies plumber noticed this as he was washing his hands and went ahead and fixed the taps in the house free of charge. I did not ask him to do this and in fact he didn't even mention it to me afterwards. I only noticed it myself as he was leaving for the day. The build has been completed for a number of months now and having used to room on a daily basis since then my appreciation for the quality of work has only increased. As a result I am very happy to recommend the services of Busteed and Son Attic Conversions"
- thesraid

P & T Complete Renovations
Builders in Cork
"P&T was highly recommended to me by my work colleague. I subsequently hired them to create an open plan kitchen/dining area. This involved knocking down the wall between my old kitchen and dining room, creating a bigger window at the sink area to allow for more natural light and vistas on to my garden. Also, new French doors were installed to open out on to my garden which seamlessly connects the outdoors into my new kitchen. All floor tiling were also done by P&T which included the Hallway and WC. Throughout the project, Paul and Thomas were very professional and accommodating. They were always available and listened to what I wanted and continually provided their expert professional advice. The attention to detail and their personal follow up was exemplary. Every morning Paul or Thomas would be on the site to inspect the quality of the work completed. They gave me their undivided attention and nothing was too trivial for them. In summary, I am extremely happy with the outcome of the project and have received numerous compliments on the level of workmanship especially the quality of the tiling. The new WC is just amazing and I could not be happier. Paul exceeded my expectation when he took timeout of his busy schedule to help me select the best tiles for WC. The new open plan kitchen/dining area is exactly what I had envisioned - a clean, contemporary, functional place for my family to enjoy. I want to say a sincere thank you to Paul and Thomas and all the staff of P&T for an exceptional job and I have no hesitation in recommending P&T. To all of you guys I could not thank you enough. All the best for the future!"
- Arlene Corbett

Niall Linehan Construction
Builders in Cork
"I have worked with Niall Linehan Construction on a variety of residential and commercial projects and I have always found Niall to be very passionate about his work. Niall and his team have great technical knowledge and have the resources to complete the projects to an outstanding level of quality and finish."
- sharhally