31,428 Decking, Patio and Shed Specialists
How great is your outdoors? If all you see is a waste of space when you look out from your window, it's time to speak to an expert about building a patio, decking installation or constructing a new summerhouse or garden shed. Why stay cramped up and cluttered in your house when you can revamp and reconfigure your outdoor space? Shedworking has become almost a cult phenomenon, so why not work with shed builders and design a shed that can serve a greater purpose than simply storing the family bikes. A beautiful painted summerhouse can be the perfect place to retreat to on balmy summer days and a wooden deck or paved patio area is perfect for summer dining. The right professional, whether it's decking installation experts, patio installation professionals or shed builders, will work with you to turn your garden into an outdoor extension of your home, giving you more choices as to where you work, rest or play, while adding value to your property in the process.
More
Pods Ireland are the authorised Irish distributor for the Pod™ Brand. The Pods are made right here in North Kerry...
Read More
087 467 6629

Asdee, Listowel,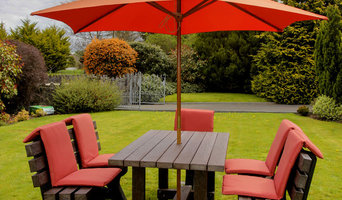 We manufacture a wide range of maintenance free, Eco Friendly long-lasting outdoor furniture products. All of our...
Read More
087 253 4860

Offaly

,

0005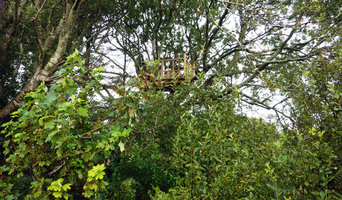 We design and build bespoke treehouses, playhouses, sheds, pergolas, gazebos & arbours, trellises & obelisks,...
Read More
089 210 3623

Kilfenora

,

Co. Clare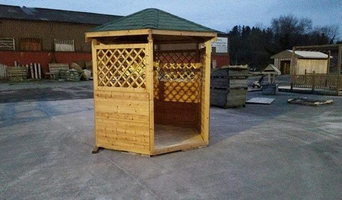 We own our Sawmill and Joinery where we manufacture a wide range of Exterior wooden structures. We treat and...
Read More
085 182 1421

Glenfarne

,

Co. Leitrim

,

Irl
Whether you live in the Greater Houston area or the Dallas-Fort Worth metroplex, let Texas Custom Patios be your...
Read More
+1 281-265-1994

Houston

,

TX

,

77082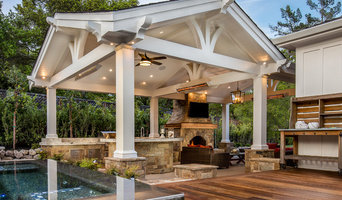 B. Gordon Builders, Inc. (BGB, Inc.) has been in operation since 1990 and has built and managed thousands (yes,...
Read More
+1 925-905-8399

San Ramon

,

CA

,

94582
Locally owned and operated, Archadeck has been designing and building custom decks, patios, gazebos, pergolas,...
Read More
+1 847-796-6155

Palatine

,

IL

,

60067
Timberline Patio Covers is the leader in high-quality outdoor roof structures. Patio and deck covers extend your...
Read More
+1 425-247-1947

Seattle

,

WA

,

98206
For 30 years, Southwest Fence & Deck has been the premier fence and decking company in the DFW area. We pride...
Read More
+1 972-564-8537

Carrollton

,

TX

,

75010
Backyard Escape Studios create practical home solutions by designing and building an entire room for you in your...
Read More
+1 226-406-5723

London

,

Ontario

,

N5W 4Z1

,

Canada
Featured Reviews for Decking, Patio and Shed Specialists

Pods Ireland
Decking, Patio and Shed Specialists
"I first met David Griffin of Pods Ireland in early 2013, from the very first meeting i knew that i was dealing with an honest, enthusiastic man who was passionate about his product and extremely knowledgeable and helpful. We have the three Pod types on site in Pod Umna Village, the standard, family and Mega all of which are crafted to the highest standard and finished to perfection. David was with us all the way through the planing and construction phases and continues to be a valued support to us two years since the installation of the pods on site. I would highly recommend anyone considering any of the pods to look no further than Pods Ireland, all along the way they have been professional, supportive and the standard of their work beats other copies of the original by a country mile . Dick Ridge www.podumnavillage.ie"
- dick5622

Irish Recycled Products
Decking, Patio and Shed Specialists
"We purchased a large picnic table for our senior yard and two small picnic benchesand a "park-bench" for our junior yard at the beginning of this school year. The products have proven to be of excellent quality and are used daily by the children. They are obviously manufactured with children's safety in mind. There are no sharp edges or corners and the furniture is strong, robust and maintenance - free! The company have been a pleasure to deal with their products have proven to be "exactly what it says on the tin". I have no hesitation in recommending them to anyone who is looking for furniture of this nature. As green school, we are delighted to be able to purchase an Irish product, made from recyclable materials, and which provides good value for money. Tony Sampson Principal at Carrig National School"
- luke323

Texas Custom Patios
Decking, Patio and Shed Specialists
"We were very impressed with their professional approach to the project. They quoted a price and brought the project to a finish as quoted. But most important, all projects have unknowns and the personnel at Texas Custom Patios managed the unforeseen completely to our satisfaction. They earned our trust and are deserving of our recommendation."
- tomcain

B. Gordon Builders, Inc.
Decking, Patio and Shed Specialists
"Bryan and his crew did a great job in the complete renovation of our deck, and the construction of a summer kitchen and a gazebo over our pool equipment. They also have a great program for keeping everything looking fresh and new! I would recommend B. Gordon Builders for their expertise, innovation and friendly service"
- jag5297

Archadeck of Chicagoland
Decking, Patio and Shed Specialists
"We had a considerable amount of work done on our home by several contractors. Archadeck was, by far, the easiest to work with. Their craftsmanship left no room for complaint, and their daily communication via email kept us updated as to job status."
- mfelz

Timberline Patio Covers
Decking, Patio and Shed Specialists
"I hired Timberline to both fix work that another contractor had done incompletely, and add some additional finishing touches also. They were Prompt, trustworthy, informative, and helpful. Really pleased with their work, and would hire them again in a heartbeat. Highly recommended!"
- Brian Crum

Southwest Fence & Deck
Decking, Patio and Shed Specialists
"Jamie and his team designed and built an awning as part of a larger backyard/pool installation project. Jamie was very engaging from the initial design all the way through completion of the project. We had an existing shed that the awning was designed around and a very modern look to both our house and the new pool. Once the project began Heath and Jesus took over the project management. My main need on any project is to stay informed. Both Heath and Jesus did an excellent job of keeping me up to speed daily on what was going on. We were under very tight timelines in trying to coordinate with the pool builders, weather, inspectors, etc. Jesus and Heath met or exceeded every deadline they set, something that is VERY rare in my experience with contractors. I would highly recommend using Southwest Fence. Our awning looks amazing."
- jmail1

Backyard Escape Studios
Decking, Patio and Shed Specialists
"We are musicians that use our home to both teach students and do recordings. With the arrival of our baby, we knew that space would become a consideration, and thoughts of building a backyard studio quickly became reality. From our initial consultation with Sebastian Kellner at Backyard Escapes Studios, we were excited to learn that a studio could be built that would serve as a creative space for both me and my wife, more cost effective than a house addition would ever have been. Our 12 by 16 studio required a permit, and Sebastian provided us with an engineer whose drawings facilitated the permit process. Throughout the entire process prior to construction, Sebastian was very communicative, and assisted with decisions on how to proceed. Once everything was in place with the permit, foundation, etc. Sebastian and his assistants quickly erected the studio on site in 3 days. The end result was a stellar space that is currently in the process of being finished on the interior. The work was done well, timely, and completely honouring the cost initially quoted. Sebastian even made a separate trip to our home to complete the insulation and vapour barrier after the electrician did the wiring. This was our first time working with someone to design such a structure, and I can honestly say, that with such a kind-hearted, detail-oriented, and competent individual like Sebastian, we were in very good hands throughout the entire project. I would highly recommend Backyard Escapes Studios to anyone looking to expand their living space, eliminate a work commute, or simply create a backyard "man cave" or "she shed" to get away from the noise at home. Sebastian has integrity, and is committed to your satisfaction, as my wife and I can both attest to."
- David Carovillano