73,584 Cabinet Makers
Unless you are after a completely exposed look, cabinets and cupboards will be staple pieces of furniture in your home. While most people turn to furniture shops or showrooms, if you want a more unique look for your cabinetry in your kitchen, bathroom or elsewhere in the house, then hiring cabinet makers through Houzz could be your answer.
More
Enigma Design is run by Steven Jones and Brendan O'Neill, who formed the company in 1999. Both Steven and Brendan...
Read More
086 812 7853

Newtownmountkennedy

,

WW
Glendalough Woodcraft is a bespoke cabinetmaking business. We custom design and make hardwood kitchens and...
Read More
086 068 8909

Wicklow

,

Co. Wicklow

,

10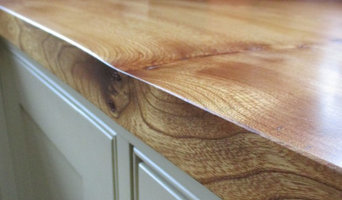 I design, build, finish and fit tailor made furniture for residential and commercial clients. Each job is...
Read More
Authentic custom made kitchens and furniture built locally in County Clare, Ireland. We're known for making...
Read More
087 668 7787

Tuamgraney

,

Co. Clare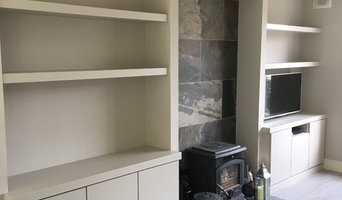 Hand made furniture designed , built and installed.
Read More
087 921 8789

Dublin

,

Co. Dublin

,

D15 R5Y9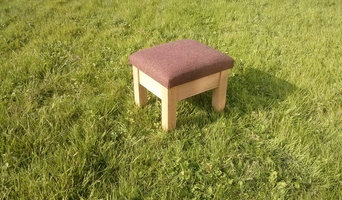 cabinet maker/woodturner
Read More
086 196 8652

Ballyshannon

,

21345
Established by brothers Tim and Seán Dunleavy in 2009, Dunleavy Bespoke design and make handcrafted, luxury...
Read More
087 273 8814

Naas

,

Co. Kildare
At Leinster Kitchen Studios Ltd. we are dedicated to providing innovative design solutions to all our customers....
Read More
(045) 409 141

naas

,

Co. Kildare

,

W91XEX5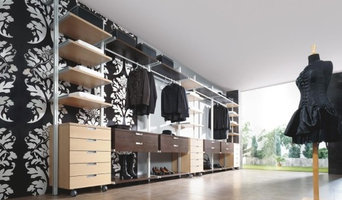 Komandor Sliding Wardrobes - the perfect solution for any bedroom. Made to measure, designed by our experts...
Read More
(094) 906 0277

Castlebar

,

Co. Mayo

,

F23 FC91
Reidy custom made Furniture is a family run business founded in 1999 .We Design and manufacture high quality...
Read More
(063) 82161

Cork

,

Co. Cork
IT ALL BEGINS WITH A CHAT. First of all we meet in your home to discuss your ideas and needs over a nice cup...
Read More
For the past 16 years we have specialised in manufacturing handcrafted bespoke furniture and joinery for both...
Read More
087 233 8016

Stradbally

,

Co. Waterford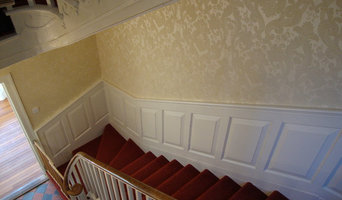 We are a fitted furniture company that specialises wall panelling & wainscoting & kitchen cabinets.
Read More
(049) 555 3141

Cavan

,

Tullyvin
We Manufacture,Design and fit bespoke kitchens,wardrobes and bespoke units.Designwood ltd was founded in 1993 as...
Read More
087 169 2710

Dublin

,

Dublin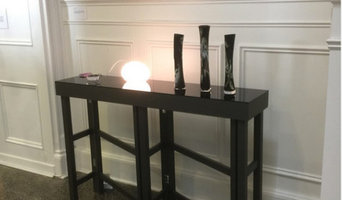 Bespoke cabinets and carpentry Display cabinets Kitchens Bedrooms On site carpentry
Read More
086 822 2862

Greystones

,

xx
Featured Reviews for Cabinet Makers

Enigma Design
Cabinet Makers
"We have used the Enigma design team for a number of projects since they did our kitchen in 2004. In each case, they have been instrumental in helping us develop a bespoke solution to meet our tastes, requirements and budgets. Their finishes have been of the highest quality, durable and practical. Installations have been meticulously executed every time with limited disruption."
- millerken2004

Glendalough Woodcraft
Cabinet Makers
"As an interior designer and project manager I need to have great tradespeople who are highly skilled and know their craft . Liam from Glendalough woodcraft is one of these people . He delivers every time in quality and professionalism . Liam is a lovely mannerly guy to work with and is always so grateful for the work that is put his way it makes a refreshing change from some tradespeople. I would have no hesitation what so ever in reccommending Liam to do any work from bespoke kitchens to wardrobs or vanity units."
- Amour Design

The Furniture Maker
Cabinet Makers
"Barry completed a unit build for us in our family room last summer. We had an idea of what we wanted but Barry really helped us to visualise it and provided us with great input and ideas to really make the unit a statement piece. We were absolutely delighted with the quality of finish and the overall look. Also project was completed on time with no delays! Can't recommend The Furniture Maker highly enough!"
- Renee O Connor

Christian Vigurs Kitchens
Cabinet Makers
"Christian installed our kitchen in our new build in 2010 and we couldn't have been happier with the design, the quality of workmanship and the final result. The kitchen still looks very well 8 years later and has needed no repair or modification. The design proposed by Christian is timeless and so it has aged well. We were so happy with his work that we had him build our staircase and a bed in our master bedroom. Again both were beautiful pieces of workmanship. I would highly recommend Christian for your project"
- Roger Nagle

Peter Graham Wood Work
Cabinet Makers
"We were looking for a carpenter to build some custom shelving in an ensuite, and after several others letting me down, I came across Peter. Although it was a relatively small job, Peter was keen to take it on and had some really good ideas. He gave me an estimated date for delivery and true to his word, he delivered on time. The shelving was exactly as we wanted and to a very high standard. Peter was also good to complete another small job we wanted done on the day. I would not hesitate to use Peter's services again, and would highly recommend him to all. Thanks again Tracy"
- Tracy O'Donoghue

Patrick Lawless Woodworking
Cabinet Makers
"Patrick Lawless Woodworking created a bespoke unit for our living room. We hired Patrick as we wanted to get something unique to fit either side of our fireplace. We had bought cheap units from high street furniture places and they just didn't last or fit the area badly. So we decided to invest in something bespoke and modern, and something that would last a long time. From the start Patrick measured the area, gave us CAD drawings, and created the units in a timely manner. He also made good recommendations which improved the units, things which we might not have thought of or considered. He also created understair storage drawers for us and a desk area, making the area under our stairs more useful and less of a dumping ground. Would definitely recommend him and will definitely use him for our future home design projects."
- Liam O'Shea

Dunleavy Bespoke
Cabinet Makers
"We had a beech dining table produced by Dunleavy Bespoke and found their service and skillset second to none. Our initial discussions on design and finish went very smoothly and the table was delivered exactly to our desires. We will definitely return for more!"
- Andy Taylor

Leinster kitchen studios
Cabinet Makers
""Once we had made a decision to go ahead with a new kitchen we went around to several kitchen outlets for ideas and quotes. We felt at ease and treated with very high regard at Leinster Kitchens Studio's . The staff helped with all of our queries and amended plans to suite our needs. Once we signed off on the plans we had our new kitchen delivered in 4 weeks. ( Made to Order ) From start to fitting and the finished quality we are delighted to have used Leinster kitchens studios and have had the pleasure dealing with Ivan Treacy." We cannot recommend this company enough"
- alaninsallins

All Wardrobes
Cabinet Makers
"Fantastic quality. Alexander came up with a super idea for a very awkwardly shaped room I have. I would highly recommend them. Very professional and helpful."
- helenmchugh1000

Reidy Custom Made Furniture
Cabinet Makers
"Design new kitchen in awkward room, build and fit kitchen. I would recommend Seamus and Team highly. Very Professional, always Contactable, Great experience and idea sharing with his customers. Everything was delivered on-time and on-spec. A real pleasure to work with."
- Norma Hal