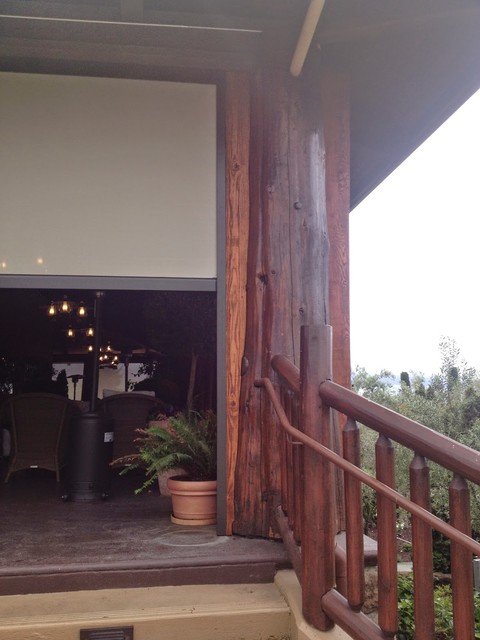 Veranda at Jamieson Ranch Vineyard in American Canyon, CA
built custom frames to fit pillars made from actual tree trunks, and sourced Solaire automated retractable solar shades by Awnco Retractables. These shades will retain heat in the winter produced by strategically placed outdoor heaters. They will also reduce the amount of heat allowed to enter the Veranda in the summer.

Fitting the tree trunks was no small feat. Each vertical board was hand whittled to match the texture of the trees.
Patios with Similar Colours