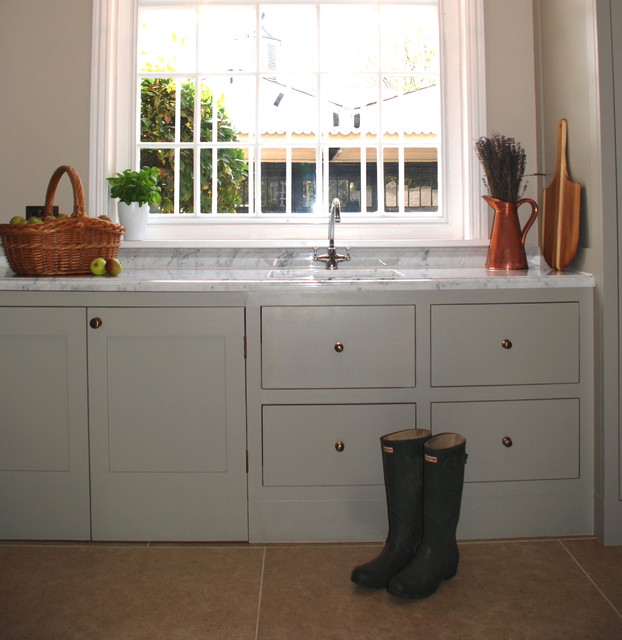 Traditional Laundry & Scullery
We designed this bespoke traditional laundry for a client with a very long wish list!
1) Seperate laundry baskets for whites, darks, colours, bedding, dusters, and delicates/woolens.
2) Seperate baskets for clean washing for each family member.
3) Large washing machine and dryer.
4) Drying area.
5) Lots and LOTS of storage with a place for everything.
6) Everything that isn't pretty kept out of sight.

Utility Rooms with Similar Colours