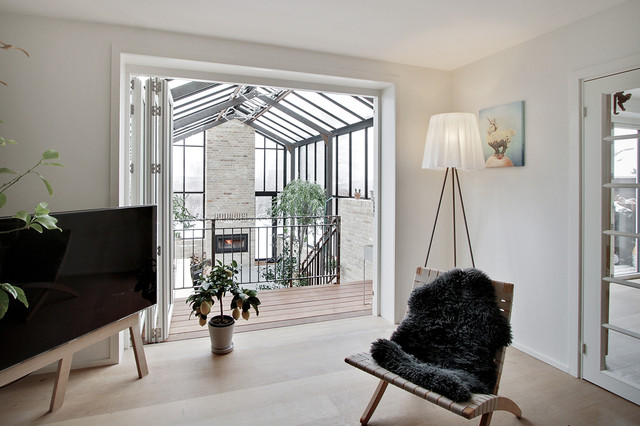 What Houzz users are commenting on:
Jim McClinton added this to Jim's ideas
20 December 2020
can you sit in the living room and look toward something like this?
Lia added this to webuser_13127403's ideas
16 October 2018
Home additions often steal daylight from the adjoining rooms, but that was not the case here. "There used to be a terrace door with two separate windows here. It was replaced with a three-panel folding door, which lets more light into the living room," Jensen says. The folding door can be pushed to the side to merge the house and the addition. Through the opening, heat from the conservatory enters the house. On a sunny day in March or October, the conservatory's glass, bricks and concrete floor accumulate heat and release it when it gets cold later in the day. The living room was refurbished after the conservatory was built so that it could double as a passageway.