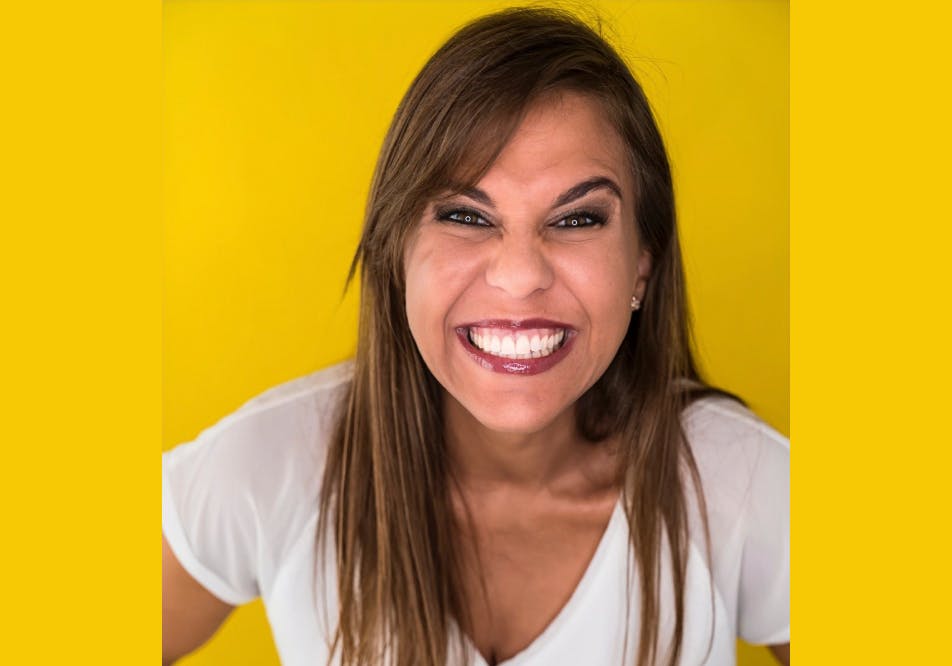 Katie Gutierrez and her husband, Ruben, established Errez Designs on the simple but effective premise of "Biographical Design." Meaning that for the husband-and-wife duo, each project is uniquely representative of each client. "We believe that design should celebrate you – your legacy, history, culture, language, craft and people, so your spaces read like your biography," the company's Houzz profile states. Their high-end, full-service design firm has won numerous awards and accolades.
Also a business coach for the past two years, Katie Gutierrez shares her knowledge with fellow designers to help them create a business personality and grow. Here's what she has to say about setting an intention and creating a niche to grow and scale your business just right. 
Find Your 'North Star'
Gutierrez believes that designers should develop their own unique personality – as an individual and as a professional. "In order to grow and shape your business in an intentional way, a designer needs to know what they bring to this world that is deeper than being just a designer," she says. No matter what life throws at you, or how busy the industry becomes, staying true to your specific design purpose will help you achieve your goals, Gutierrez believes. "I think the most important thing to start with is to establish a 'North Star' and to know where you're headed," she says. 
"Inside our business," she continues, "we do biographical design for our clients, and then I do biographical business coaching to help interior designers understand what their biographical way is, so that we can design a business that is reflective of that." This theme is key for her business. "It is only because I have the biographical design as my 'North Star' that I'm able to support lots of different people in different ways," she says. Through Gutierrez's unique service offering, she's able to fulfil both herself and her chosen market's needs. 
Gutierrez describes two of her coaching clients: one grew up with a parent who was a fine artist and now approaches her own designs as a fine artist would; she has developed a signature system of design around just that. The other is becoming an expert in forever homes. Because of that design niche, clients looking to create forever homes highly value her work, and she's able to charge more than before. Gutierrez advises designers to dig deep to discover their unique selling point. "Interior design is your vehicle," she says. "What is that gift you're bringing?"
Harness Your Unique Selling Point to Grow 
Discovering their special gift to the design world helps set designers apart and shape their business. Gutierrez says the key element in scaling up wisely is to take control of the niche. 
​​"Take my client who designs forever homes, for example. What she can do to scale and grow is to attract clients and create a client base who are fascinated with forever home design," she says. Growing in a way that fits you and your personality is about sending your unique energy out into the world and then controlling it. This also will give you more control over what you can charge, "because now it's outside of a commodity; it's outside of industry norms. Your income potential is limitless when you know how to break the income box," she adds.
Use Your Calendar to Plan
Gutierrez says designers tend to be more creative-minded, and they neglect money management. "Of all the designers I've talked to, it's more rare that they're on top of their numbers and are tracking properly," she says. "It's more common that they're just going with the flow from day to day, and then only when things go wrong do they go, 'Oh, let me go back and look,' rather than looking ahead." 
To solve this issue, Gutierrez advises to plan things out in advance according to the calendar year: "One thing that I very highly recommend is for people to take every single one of their contracts and chart them out in a calendar. And to take each of those contracts and say, for easy maths' sake, 'This contract is worth €10. Does that mean €1 for the next 10 days, or does that mean €1 for the next 10 months?' And then to track it forward in expectation of money coming in, by way of all the contracts already signed."
She believes this should be a common practice, because it's easier to determine a schedule for the year and manage cash flow. And you want to include your expenses for each of those months in a separate row. "That's going to be your own salary, your own overhead," she says. "Then where you can see there's a difference between those numbers of expenses to money coming in, is where we can find opportunities to either regenerate and pour efforts into lead generating, or see if we can get the project done faster so that instead of making €10 over 10 months, we can make €10 over 10 days."
Ditch the Scarcity Mindset
When you're trying to work out how to get a project done faster, one of the best things you can do is hire someone to help. Gutierrez understands that this can be daunting but believes that growing a team can lead to exponential growth in projects and revenue.
"Scarcity mindset will yield a person saying, 'I don't have the money to hire somebody right now.' But there's science behind it. I think one horse can pull 8,000 pounds, but two horses can pull 24,000 pounds. That same wisdom translates to having a team member. One person on their own can do €10 worth of business, but two people can do €50 worth of business," Gutierrez says.
She recognises that it can be challenging for people to think differently and change how they operate, which hiring a new team member requires. It's also OK to not want to hire because you prefer to work on your own, or as a duo. "I have two designers in my programme who just don't want a team. So I support them in creating a business that is just them," she says. "Again, I think the most important thing to start with is to know your vision. Do you dream of having a company that's 100 people and you want to have multiple offices all over the world? Then that's a different strategy."
You also can start slowly and test the waters a bit with hiring. "There can be a virtual assistant that only supports you in purchasing. There can be a virtual assistant that only supports you in drawings or renderings. There are always options," Gutierrez says. "The trick is to train your brain to think of abundant opportunities and options based on vision, rather than thinking about what you can do only with existing circumstances."
Make Intentional and Emotionally Charged Decisions
When you're trying to decide whether or not to take a plunge, whether that means hiring someone or adding another stream to your business model, it's crucial to understand your energy and its source. "The more emotional charge we have, the more energy we have to take action," Gutierrez says. "If there's low desire, there's low energy and drive, which leads to shallow actions or no action. If there's high desire, there's high energy and drive, which leads to a lot of action. So, knowing how bad you want something is important." She believes that if there's enough desire to grow a team, it'll work out more often than not. 
There are different ways of bringing about energy, but often it comes from collaborating with other people and having a shared goal. Gutierrez values the advice and drive from her own business coach that act as a push in the right direction. "I've been with my business coach for years and years and years, and I would not have a business without one," she says.
Utilize Technology and Teamwork 
Gutierrez says technology supports teamwork and is crucial for growth and collaboration. "​​When you're working by yourself, it doesn't matter as much if you're messy or disorganised. It matters to you, but you can get away with doing one thing in an Excel spreadsheet one day and then opening a Word document the next day and tracking things on your phone. But if you ever want to have a team, if you ever want to scale, if you ever want to grow, if you ever want to be able to increase profits, you have to have and use these online systems," she says.
Gutierrez praises Houzz Pro as being a user-friendly, all-in-one system to help designers scale their businesses. "Whether it's purchase orders, invoices, communication – it's always in the same place," she says. "It's always in the same form. It's always at the same tab. All of that stuff shortens time, and when we shorten time, we increase profits." Conversely, not having a system can cause a designer to feel overwhelmed. Streamlined business processes let you work smarter instead of harder.
As Errez Design successfully handles about 20 projects at a time, Gutierrez knows firsthand the value of online systems. And as the company's four Best of Houzz awards and many five-star reviews attest, her clients are all benefiting from them too.