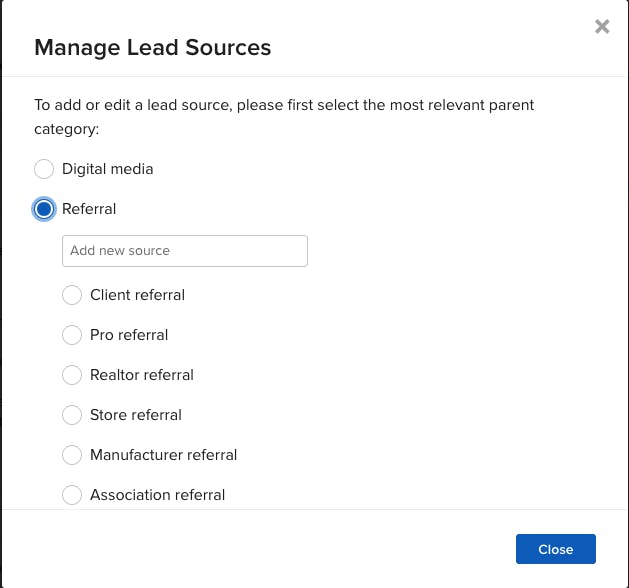 We get it, you've got a business to run and it's keeping you crazy busy. So we've made it easier for you to customise your lead information and workflow, get the information you need instantly, and follow-up instantly with multiple contacts to win the projects you want.
Three New Ways to Customise
1. Customise your lead sources
Now you can create any lead source you want and categorise it for easy access.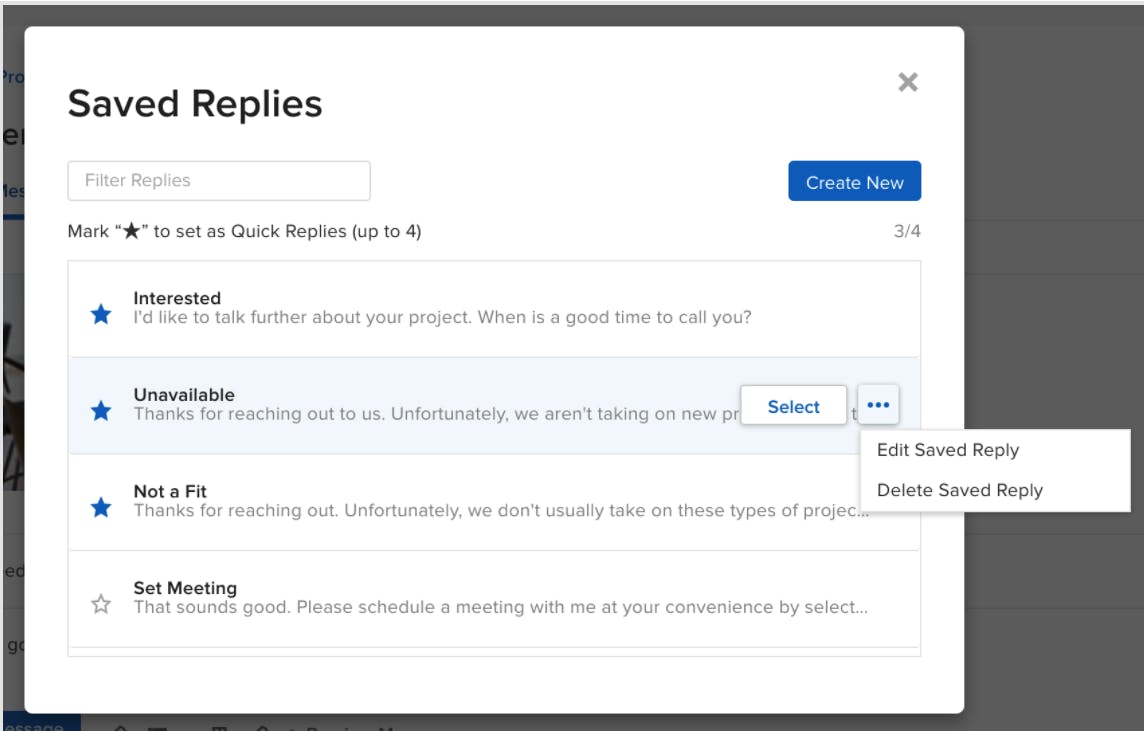 2. Create and save email or text replies.
Save time and respond to homeowners faster by creating and sending Saved Replies: pre-written responses that you can use again and again. Send quick replies from your phone.  View Tutorial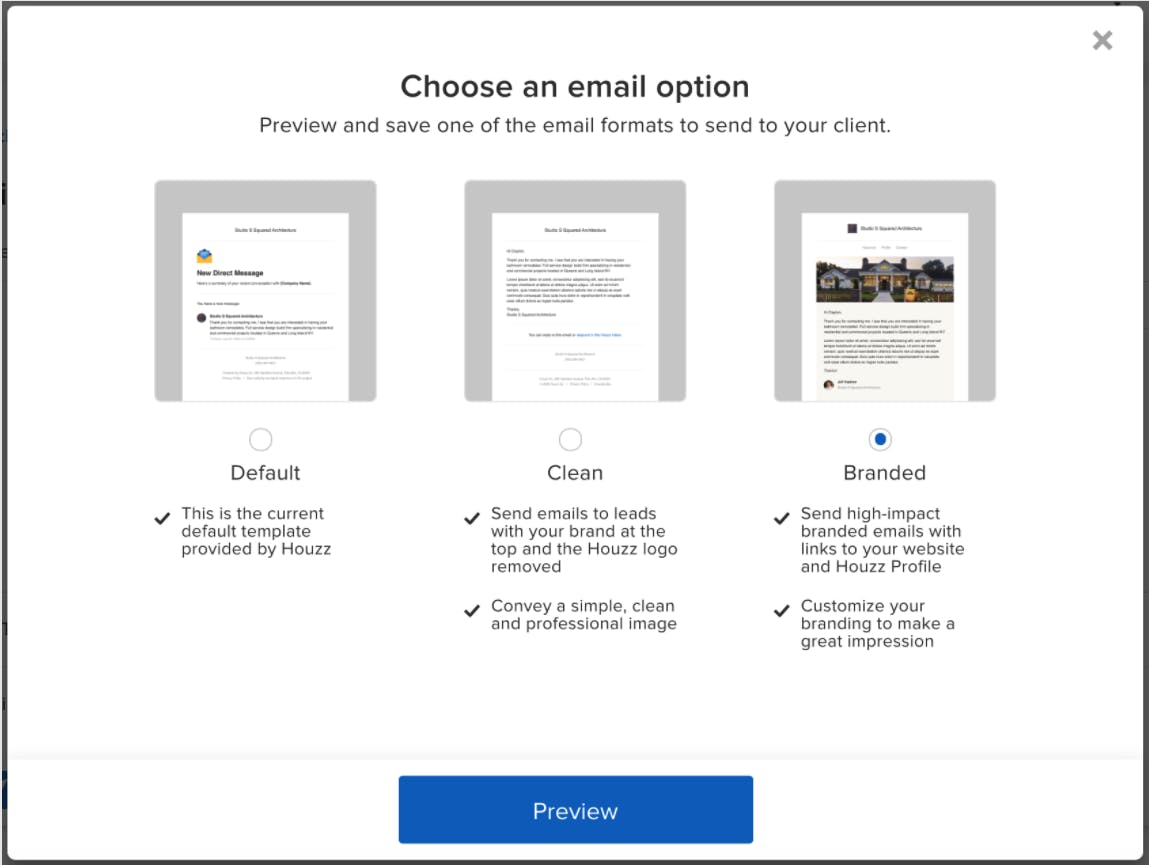 3. Send Branded Emails
Click "Preview Message" to choose how you want your email to look when your client opens it. Three options are available to you, including a Branded Email which features your logo, an image, and links to your Houzz profile and website. View Tutorial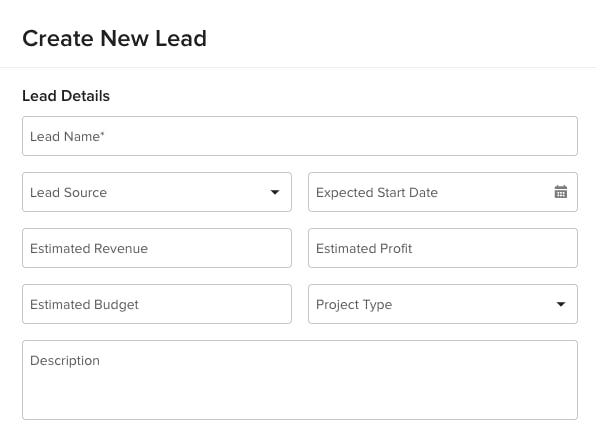 New Lead Data Fields & Suggestions for Better Decision-Making
1. New Estimated revenue, estimated profit, location (city or Eircode) and project type fields.
Now you can add these fields to any lead to make it easier to prioritise your outreach. You can also sort your leads, when viewing all leads, using any of these fields.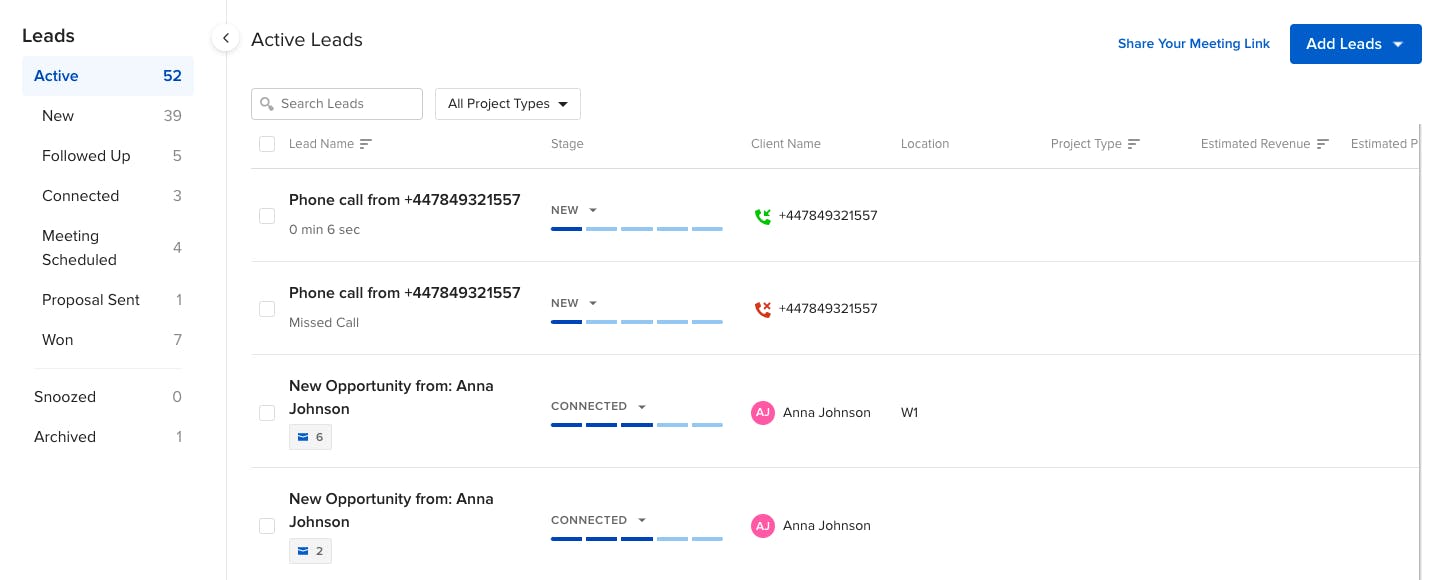 2. View phone lead details
Phone leads now display the full 10 digit number of the caller, and the call duration, making it easier for you to identify them and add call notes.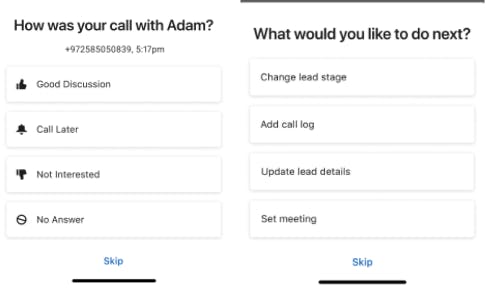 3. See suggestions right on your phone for next steps after talking with a lead
To make it easier to move phone leads forward, we've also added automatic prompts

Three New Quick Actions - also on Mobile!
1. Add CC recipients to your email messages
Now you can add CC recipients to your email messages sent via Houzz Pro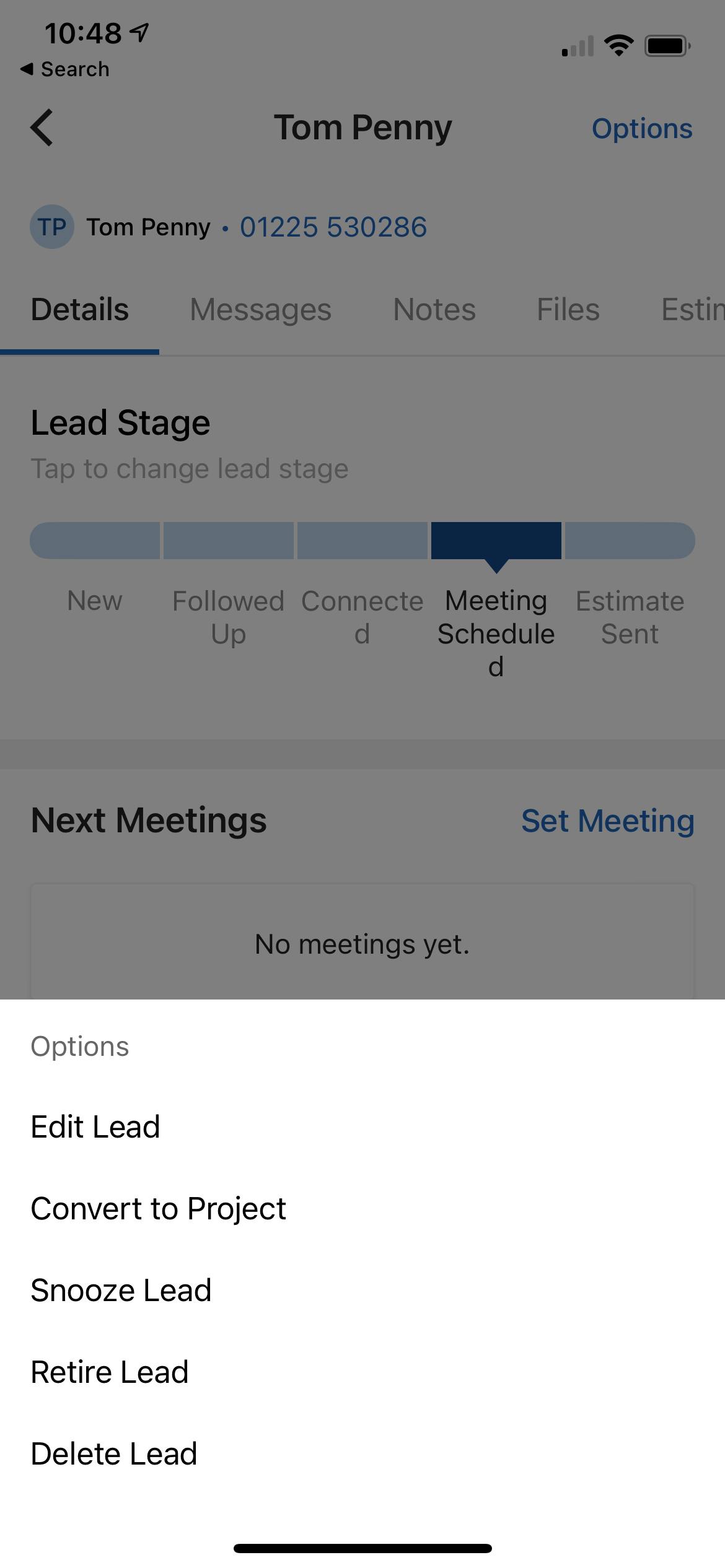 2. Archive and Delete Leads
It's now easier than ever to archive and delete leads from mobile or desktop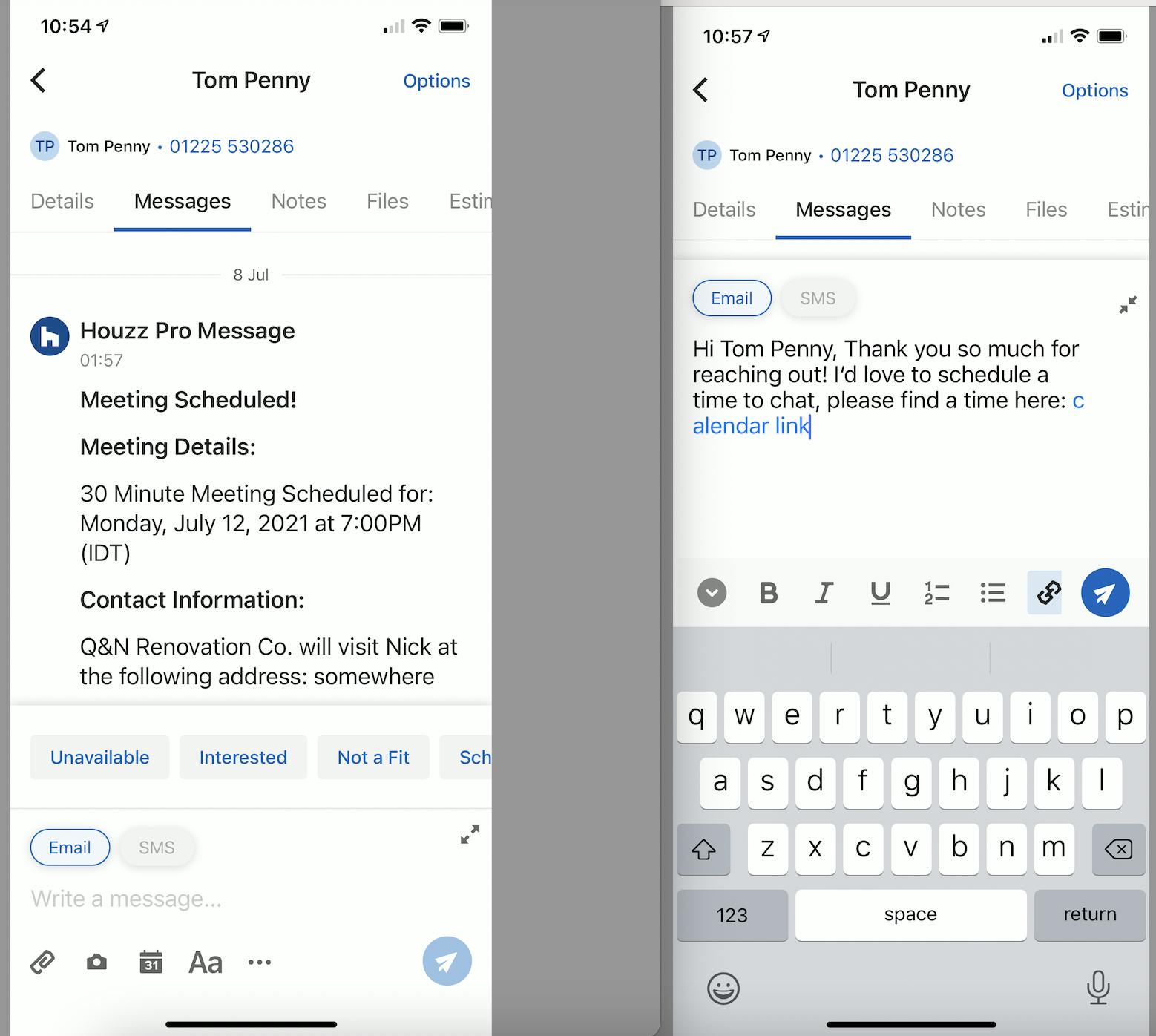 3. Send a quick reply from mobile and format with ease
Now you can send quick replies with a tap from your phone, and also format your message text with bold, italics, underlining, numbered or bulleted lists, and links to web pages
Houzz Pro offers default quick replies, and you can also create and save your own on desktop.