1
Wexford

Curtain, Blind and Shutter Professionals

Although we may focus on the light windows can give us, there's no denying that at some point you will need to block the light, or the cold, out of your home with curtains, blinds or shutters. And while you may only want to use them at night, it's difficult to completely hide away your window dressing during the day, so you may as well make your curtains or blinds look as flattering as possible and think about working them into the design of the whole room. That's where Wexford curtain makers, blind fitters and retailers come in.

More
086 169 9986

Wexford

,

Co. Wexford

,

00000
Home is not a place, it's a feeling!
At Chez Maison we see our job as helping people to cultivate their own feeling of home. We offer a full home...
See my projects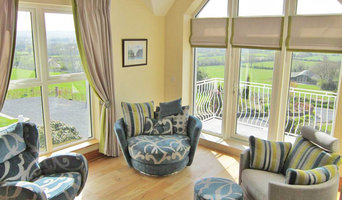 Complimentary Design Consultation
Curtain's Direct have designed and installed beautiful curtains across Ireland for almost 20 years, offering an...
See my projects
Featured Reviews for Blind, Shutter and Curtain Makers in Wexford