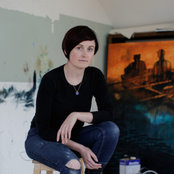 Fine Art studios based in Ireland with national & international sales via website & directly from studio.
Services Provided
Art Installation, Bespoke Artwork, Decorative Painting, Texture Painting, Fine Art Sales
Areas Served
Ireland, UK, US, Europe
Awards
Awards: 2013 Culture Ireland, for 'Station/Wall' Exhibition, Stockholm, Sweden 2011 Pollock Krasner Award, from Pollock Krasner Foundation, New York, USA 2009 Mentoring Award, Kilkenny Co. Council & Artlinks (Southeast Arts Iniative), Ireland
Professional Information:
'What Sweeney has vividly evoked is its maker's desire to create a mark in public, to make something imperfect and thus unique. Sweeney's ongoing examination of new and unconquered territory is continuously channeled into her painting practice and is achieved with characteristic energy and enthusiasm for the world around her and the process of painting itself.' J. Tormey, Curator, Tate Modern, London. Sweeney is an artist from Ireland. Her dynamic paintings have won major awards including the prestigious 2012 Pollock Krasner Award in New York. Sweeney's numerous international exhibitions have been met with much acclaim, particularly the 2011 Paris Biennale 109 and a major group exhibition; 'Grafiktriennalen', opened by King Carl Gustaf of Sweden in Stockholm 2010. Tracy Sweeney's paintings are held in major collections, galleries & museums throughout Ireland, Europe & the US.
Typical Job Costs:
€0 - €30,000
Client decides overall budget with Studio & studio develops works for client within that price range. Loan of paintings for interior projects & photoshoots/TV are also welcome.
Artists & Artisans in Ireland