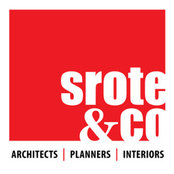 Schaub+Srote Architects | Planners | Interiors
Commented: Love hood and tile together!
We were the architects on this project but the selections were made by the homeowner. I will reach out and see if I can find the information you are looking for.
Commented: Dimensions
The dimensions are 57' x 34'. The Ceiling height is 23'4".
Commented: What is the dimensions of the room
Thanks for the question. I want to make sure I answer it correctly. Are you looking for the overall dimensions of the kitchen and hearth room or one of the rooms specifically?
Commented: Love the lighting!
Duane's Cabinets located in Union, MO. www.duanescabinets.com or 636.583.8294
Commented: Dark or Light Cabinets?
Light cabinets! I do get tired of seeing the same white kitchen but they don't have to be white to be light. They can be light grey, blue, green....