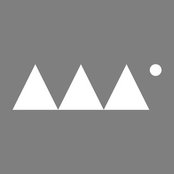 MWAI Architecture and Interiors
Commented: Who makes this wallpaper?
Hi Rebecca, This wallpaper is from Wall&Deco, from the 2016 'Contemporary Wallpaper' collection. Here's a link: http://www.wallanddeco.com/en/605-products--Contemporary-Wallpaper--2016--Sinfonia ...
Commented: Glazed doors/windows
Hello there! It's an aluminium pivot door from Maxlight with side panels. Hope that helps! MWAI www.mwai.co.uk
Commented: I really like the towel rail. Where can I find it?
Hi Gillian! Thanks for getting in touch. The towel radiator is pretty cool, right?! It's from VOLA in matte black - you can see similar on their website here https://en.vola.com/highlights/vola-news/v...
Commented: Light Fitting
Hi there! Sorry for this incredibly late response - but this light fitting is Long John, by Rubn - https://rubn.com/products/long-john-3-pendant  Hope that helps and apologies for the delay! MWAI www....
Commented: Stunning design! How wide?
Hi there! Thanks a lot - the distance from the TV to the far wall is about 2.4m, so around 1.7m to the sofa. An approximation as I don't have all the details in front of me, but I hope that helps! MWA...
Commented: Lovely Chair
Hi Morgan! Thanks for getting in touch. This is the 'Frame Armchair' in Grass Cotton Velvet from Made.com. It comes in quite a few other colours too, which is fab! Here's a link: https://www.made.com/...