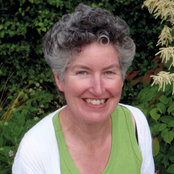 Patricia Tyrrell Living Landscapes
Commented: Tree help
Are you sure it's an apple tree? It looks more like a cherry from that photograph.
Commented: House color paint? Name of gravel used?
Hi LSM317 Glad you like it so much! The gravel is a pea gravel called wexford beach pebble. It's a lovely warm colour with lots of browns and cream in it. The house walls I don't know, but I will ask ...
Commented: Love this birdbath
Hi Sandra, Thanks so much. The Birdbath was made by Niall Deacon based in County Wexford. It's carved from a granite boulder. His contact details are 053 9255267 Mobile 087 2426172 Email: niall.deac...
Commented: Fire hearth flush with wooden floor or not??
It depends on the style of your fireplace Stephen - traditional looks more comfortable with a step. Modern you can more easily go with flush. Your photographs almost answer your own question.