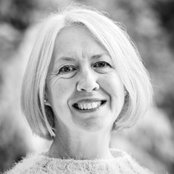 Commented: Purple flowered shrub
Hello Mmonkey, the tall, red-flowered plant on the left is Persicaria 'Firetail' and the lower, mounded pink flowers to the right of the tree are Sedum 'Autumn Joy'. Hope this helps! Best wishes, A...
Commented: Tulip
Hi Amanda, thank you. They are yellow Tulipa 'West Point' teamed up with Tulipa 'Orange Emperor'.
Commented: How long did this project take to complete?
Good morning Mat, For this garden, the whole process from first client meeting to finished job took 9 months as this garden was part of a new build so it was governed by house and estate construction....
Commented: Decking/raised bed dilemma
Freshscaped makes a good point about considering the side access too. Think about connecting spaces rather than 'filling in'. I'd be tempted to give you stronger horizontal lines by taking a patio /...