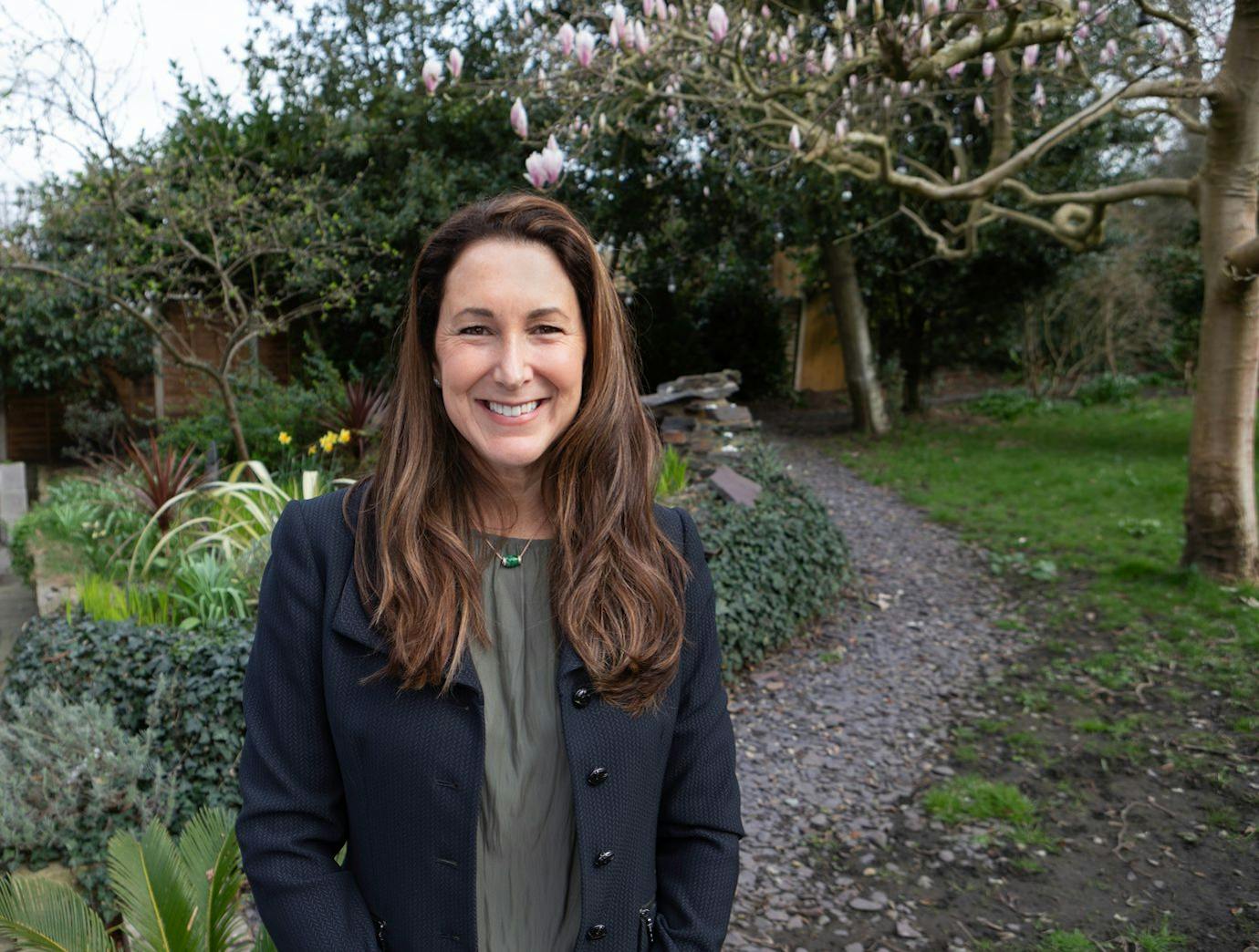 When it comes to renovating, there are some spaces that are simple to refresh with a lick of paint and injection of new pieces. Then there are other spaces, such as bathrooms, that are a whole other level of work and can be a minefield to tackle on your own. From the plumbing to the waterproofing, the tiling to the savvy-space planning, bathrooms can be one tricky customer and can benefit from an expert eye when it comes to remodelling or creating one from scratch. Step forward, Sara Levy of Sara Levy Designs Limited - a designer and project manager who is passionate about the planning and build process of all spaces, but in particular, loves solving the conundrum of difficult bathroom layouts.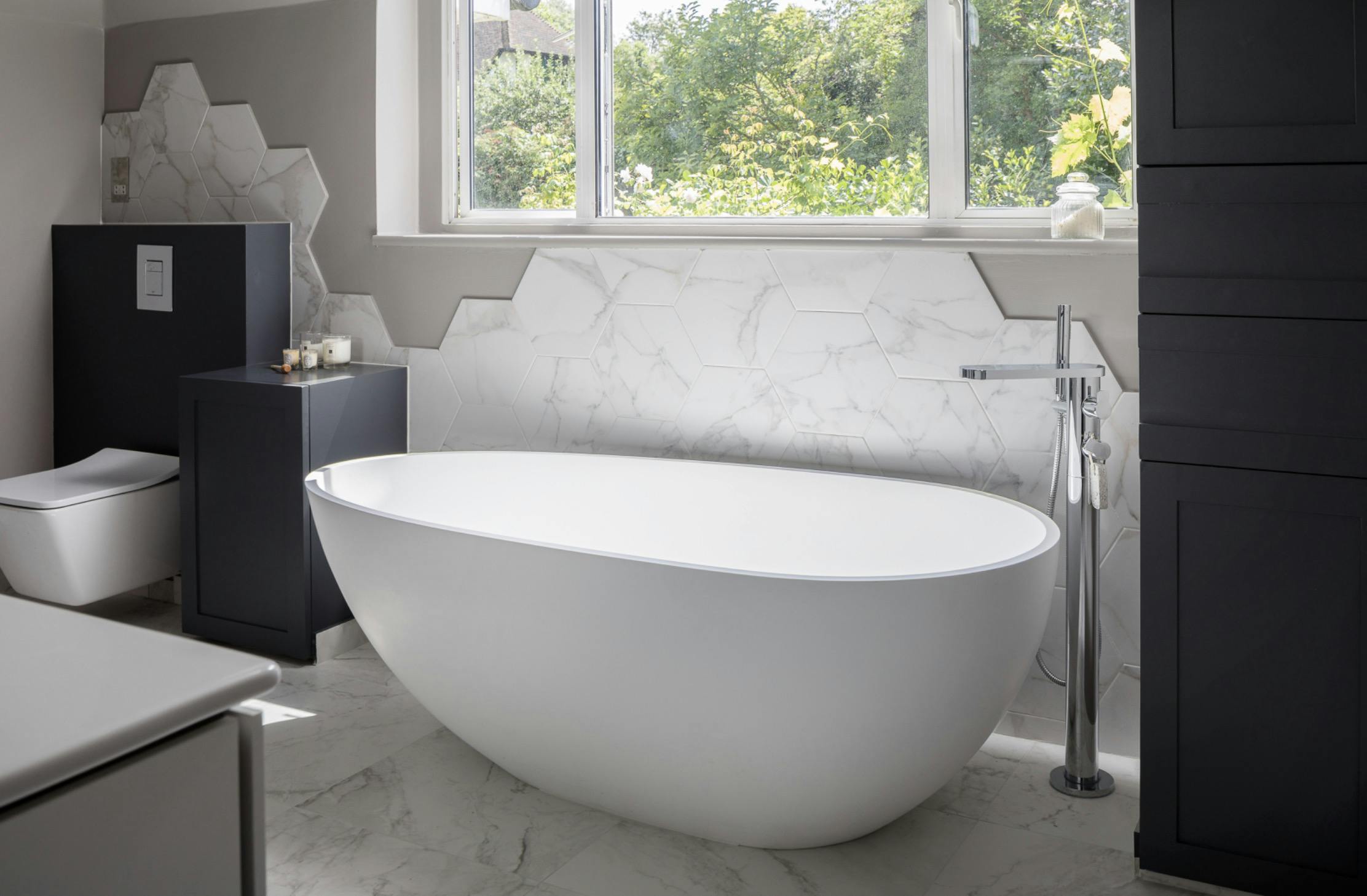 1. Take the plunge and re-train
With over 80 stunning projects on her Houzz profile, Sara Levy Designs oversees house and room renovations of all sizes across south west London and the surrounding areas, however, she wasn't always in the construction business. She actually started out in corporate finance, until the renovation bug got the better of her. 'Around 15 years ago, my husband and I renovated our house at the time, and I simply loved the process, so we did it again. And again. And again,' laughs Levy. Eleven moves later, and having lived in each run-down property with their young children, the couple became serial renovators, doing up dilapidated properties with functional layouts and a smart aesthetic before selling them on. 'I gained a wealth of experience with each project and knew it was a career I wanted to pursue. However, I just didn't have the skilled background. I decided to go back to college and study architectural drawing and design at the Chelsea College of Art,' recalls Levy.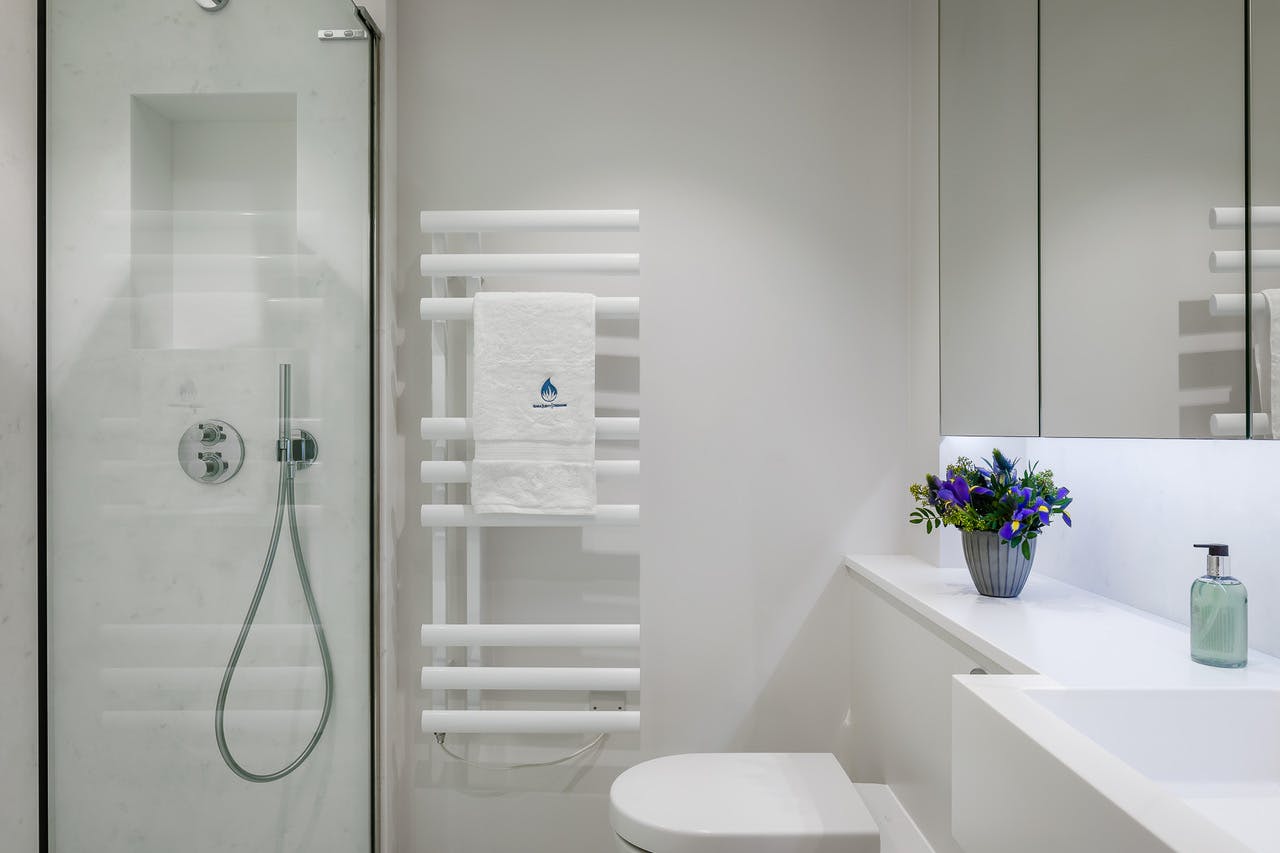 2. Build your portfolio through friends and family projects
Forging ahead on her new career path, Levy decided to start out small and concentrate on bathrooms, a space that many people find incredibly challenging to get right. 'It can be really hard to master the design of a bathroom in terms of space planning, not to mention managing the coordination of all the different trades needed to work on the space,' says Levy. Having already built up a good network of product suppliers from doing work on her own properties, it was now a case of finding real clients. Fortunately for Levy, she had some wonderful friends who gave her her first break. 'Once I found a builder and had a few bathrooms under my belt, the business began to grow and grow,' says Levy, who in fact now has three teams of builders, and three companies. 'I have Sara Levy Designs, which is the bathrooms. I have London Flat Renovations, which oversees flat renovations, and I now have Complete House Renovations for entire house renovations' explains Levy, who has cunningly separated her areas of expertise to ensure she has a clear presence in each market. 
3. Nurture long-lasting client relationships
One of the key aspects that Levy believes has been at the root of her firm's rapid growth is her personal service and transparency with clients, and nurturing these relationships so they'll return for more work. Obviously the best compliment is when someone comes back for more,' says Levy. 'In London, there isn't much scope for building new properties, so homeowners always need to renovate what they've got. We have lots of clients who return to us as they trust what we do and like how we work. One client, in particular, asked us to do some work on her flat in Chelsea, then we did her nanny's bathroom in her Fulham property, some exterior work, bespoke joinery and now we're returning to re-do her whole kitchen. Not everybody can do everything at once. She has also recommended us to lots of her friends because we're unique in the fact that we're a design and build firm run by a woman,' says Levy, who designs and project manages every job. 'I think I particularly appeal to families as I can speak their language, I know their growing needs as I've got older kids now and have been through all the stages. I can help with the room layouts and future proofing the spaces for what lies ahead.' Levy also uses her own trusted teams of builders and takes responsibility for them as they represent her brand at the end of the day. 'I think that's another reason clients pick my design proposals over competitors,' she says.
And when it comes to the design proposal, Levy always ensures she creates clear and precise proposals so the client understands what the project will entail and how much it's going to cost. This also creates a safeguard against any potential disputes that may arise around the project scope and pricings. 'Without a clear and concise design and build proposal, aspects of a project can be misinterpreted,' says Levy. 'I do set boundaries to protect the relationship - we are very transparent with our pricing and scope of works so there is never a question about whether or not a task has been included in the job. I hope I can always offer this type of service no matter how large we grow.'
4. Manage the day-to-day with the right tools
As the business grew and became inundated with requests for work, it was obvious that Levy needed an online solution to manage the projects and process, so she looked to Houzz Pro to combine all the solutions needed to keep the relatively small business running. 'I always start a project with the Houzz Pro timeline as it's a quick and efficient way for me to stay on top of the entire process, from orders and deliveries, to managing the trades. Every week I'll update the plan with any changes due to delays, or alterations of orders and the system keeps track of these changes easily, making it simple for myself, my builders and my clients to follow so everyone is aware of timescales and the programme of events,' says Levy. She also swears by the beautifully branded proposals that she creates in a jiffy through Houzz Pro. 'I now create estimates so much quicker than my old way of using Excel. I can store my typical jobs and pricing and just click to include them on a new estimate. Sending a personalised Houzz proposal direct to my clients looks slick and professional, and also allows me to easily track it with the optional online approval function,' says Levy. 
Another brilliant tip from Levy for maintaining the growth of any business is to stay on top of all leads and respond to them professionally and efficiently to beat competitors. 'I use the Houzz review function to keep all of my clients' reviews in one place, so I can easily spot any prospective clients and act on them quickly to avoid losing the momentum of their enquiry,' says Levy. And it's no wonder she gets daily enquiries through her Houzz profile; her fabulous reviews and attractive professional photography are bound to stop Houzz users in their tracks. 
'As Houzz makes it so simple to search specific styles or projects, such as 'monochrome bathroom' or 'herringbone wall tiles', I'm sure that's how our clients find us. That, and our brilliant reviews, which speak for themselves,' says Levy. 
5. Keep work flowing smoothly wherever you are
Always on the go, Levy admits her car is a mobile office where she not only keeps paint charts, grout charts, and a variety of small tools, she can also manage workflow and even invoice thanks to Houzz Pro. 'I can keep track of my estimates, invoices and projects while I am out and about,' says Levy, who is welcoming a new member of staff to help her manage the rapid growth of her business. 'Their first job will definitely be to integrate all our systems with Houzz Pro software,' says Levy. 'I want to start making use of the mood boards and floor plans, so it's all in one easy-to-navigate-and-retrievable system.' But the big dilemma for Levy still remains; just where to find more trustworthy builders so she can expand further. 'I have the leads thanks to Houzz, I just don't have the capacity,' she says. 'The question is, how big do I want to grow?'