Accurate takeoffs are essential in creating a winning estimate for any construction project. Building a garage or a house requires the same approach: thoroughly calculating material costs to evaluate feasibility of the project. Takeoffs can be tedious to create, taking a lot of valuable time to decode construction plans, manually enter data and research prices. This multistep process also does not safeguard against human errors. To help you build accurate estimates with ease, follow the seven best practices outlined below.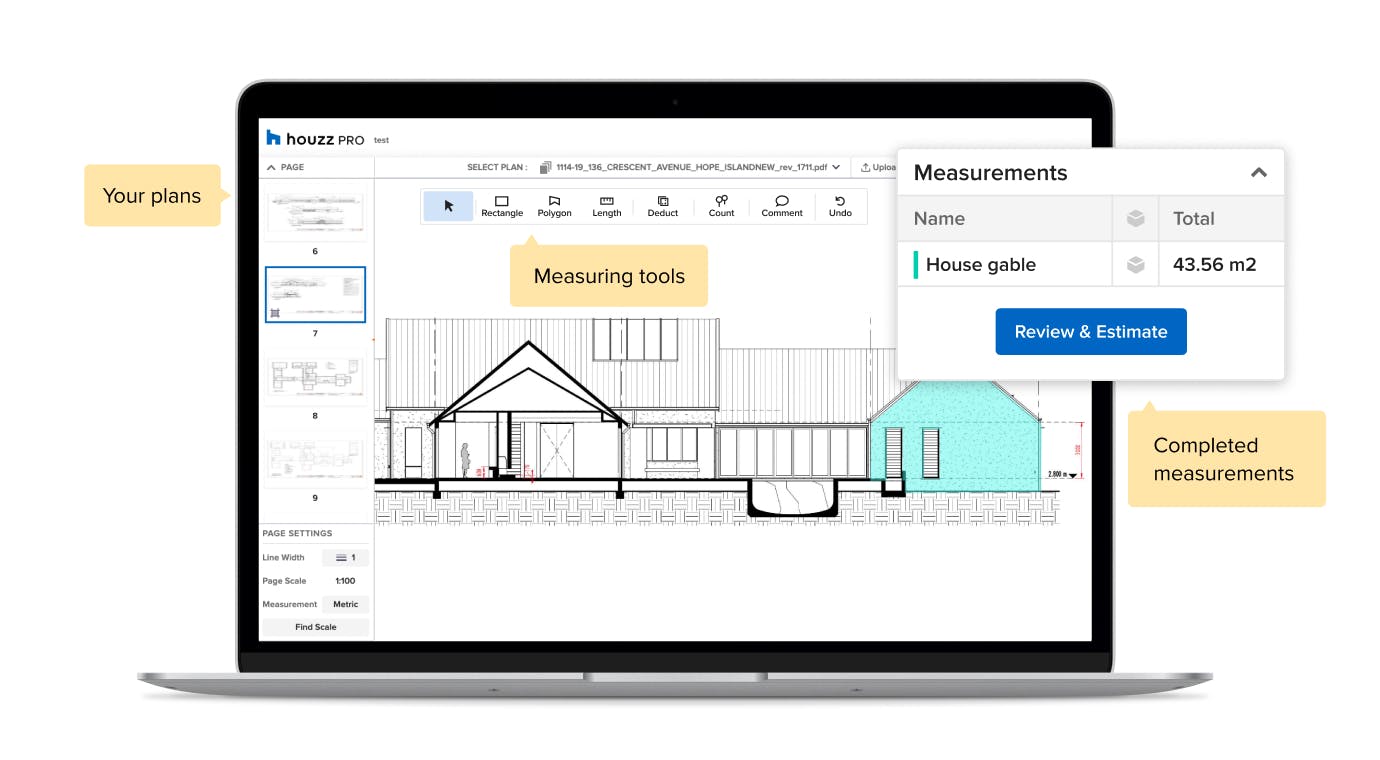 1. Be as Thorough as Possible
Your takeoffs can nail you projects, but you can end up paying for items out of pocket if you don't account for everything. While it might be unfeasible to count every single screw and nail, you should include the likely number of total boxes of them. Subcontractors might submit additional specifications or requests; include those in the takeoff as well.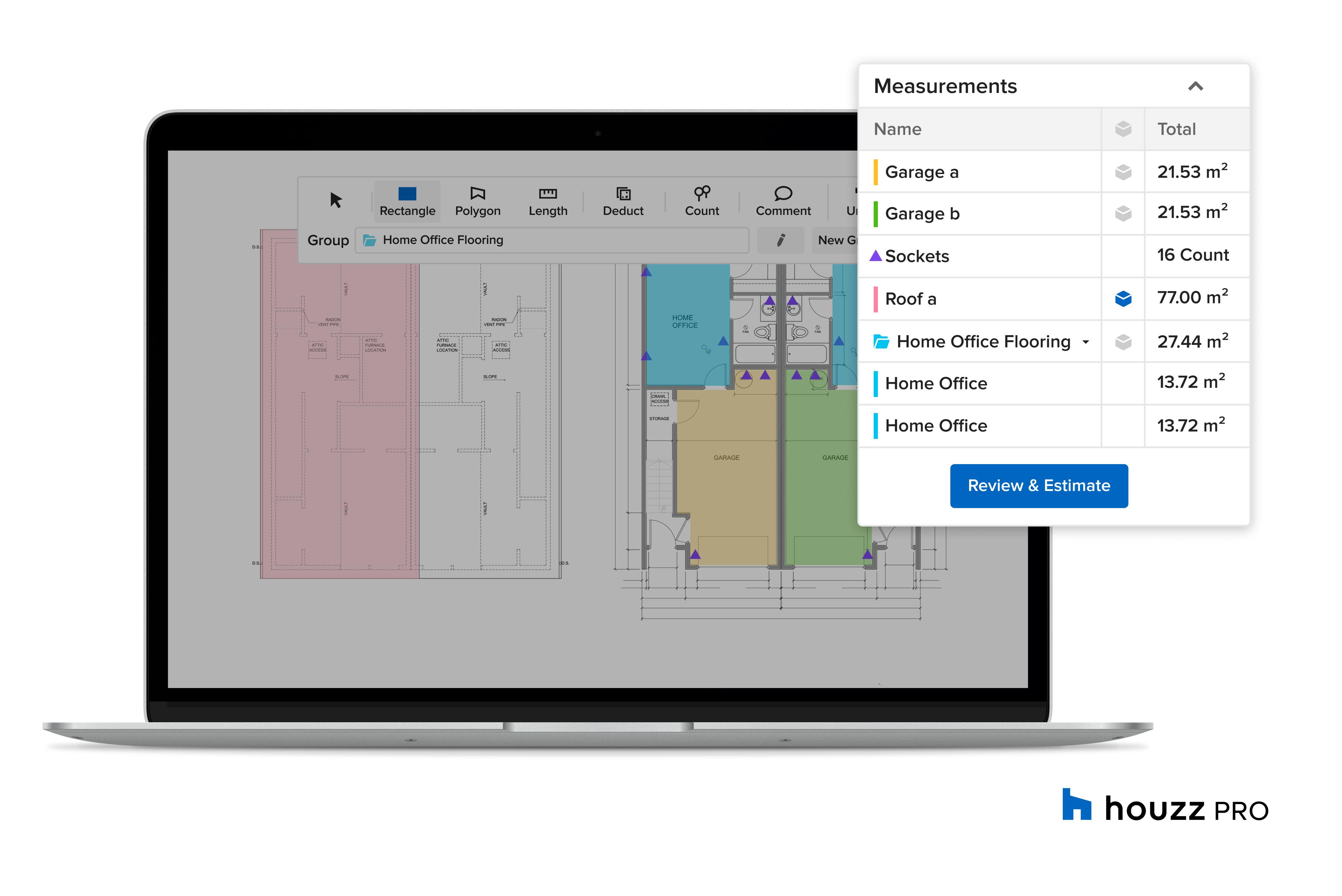 2. Double Check Your Numbers
Double check your total numbers to make sure they set the right expectations for the project. A KPMG global construction survey found that only 31% of projects came within 10% of the original budget, and just a quarter came within 10% of the original deadline. The more comprehensive the takeoff, the greater the possibility that the project will finish on time and on budget.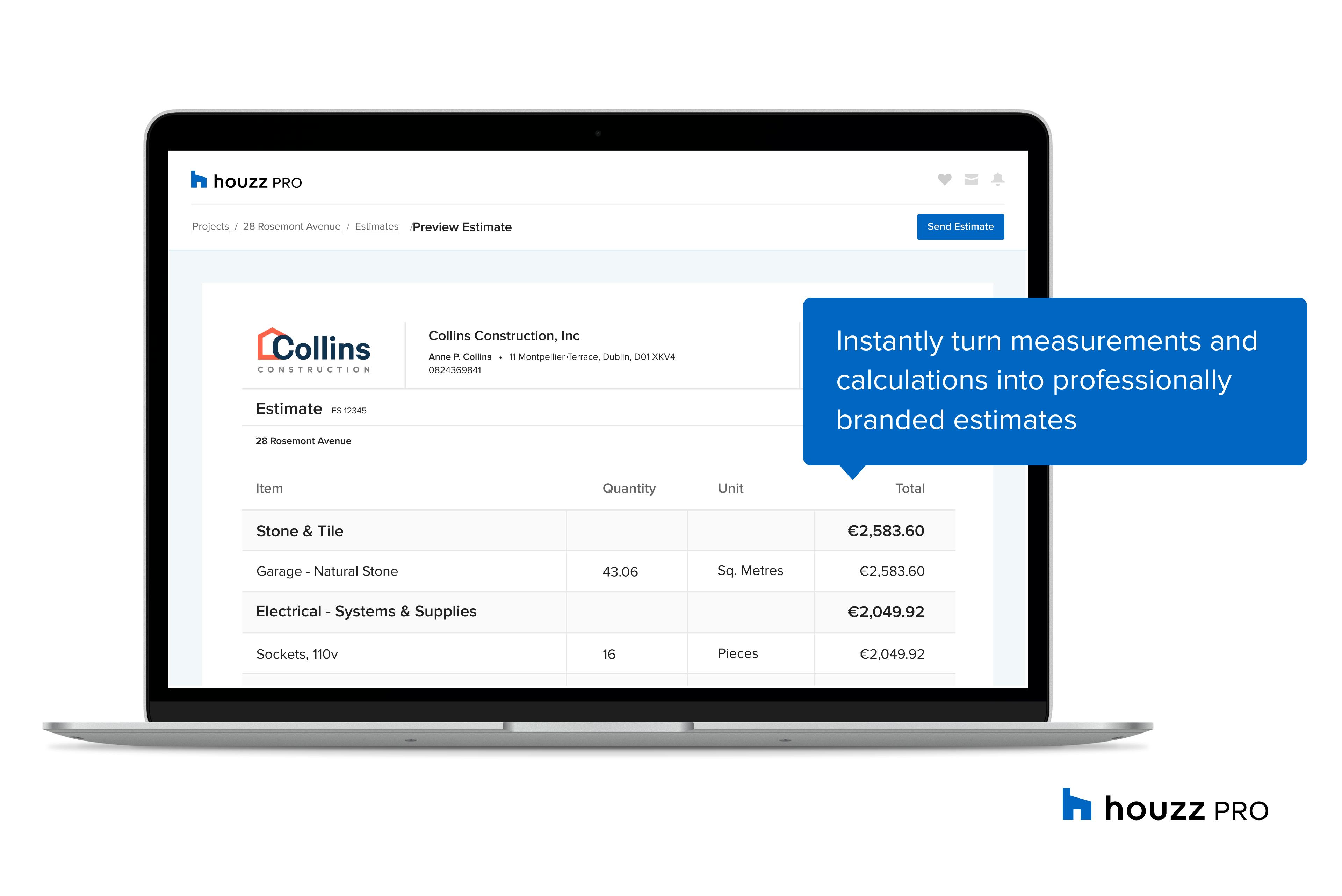 3. Communicate Clearly
Thorough takeoffs build trust and reputation, which translates into more business opportunities. Having a branded, itemised and annotated takeoff instills confidence in clients that their project is in competent hands and your team has their best interests in mind. It's also important to communicate what is not included in the takeoffs: labour, shipping, storage, equipment and other non-material costs. It helps clients understand the final estimate better.
4. Foster Estimating Talent Within the Company
Estimators are in high demand, and you can nurture your team's estimating talent. Houzz Pro helps reduce the estimating workload and keeps everyone – your team, clients and subcontractors – on the same page. Anyone who's authorised can access clearly organised information to offer additions, revisions and substitutions. No multiple calls and emails to keep track of in your mind. No miscommunication. Estimates are done right, together.
"Houzz Pro Takeoffs cut my time spent estimating in half," says Kory Robison of Robison Home Builders. "It gives me more time to run my business and be with my family."
5. Proactively Devise Solutions
Takeoffs inform subsequent material sourcing and purchasing as well as scheduling processes. If it's not in the takeoff, it's probably not going to be on-site. We are currently experiencing both a construction boom and material shortages, which can mean delays, rising costs and increased competition for skilled labour. The faster you can get a precise takeoff approved, the more likely your project will finish on time and on budget.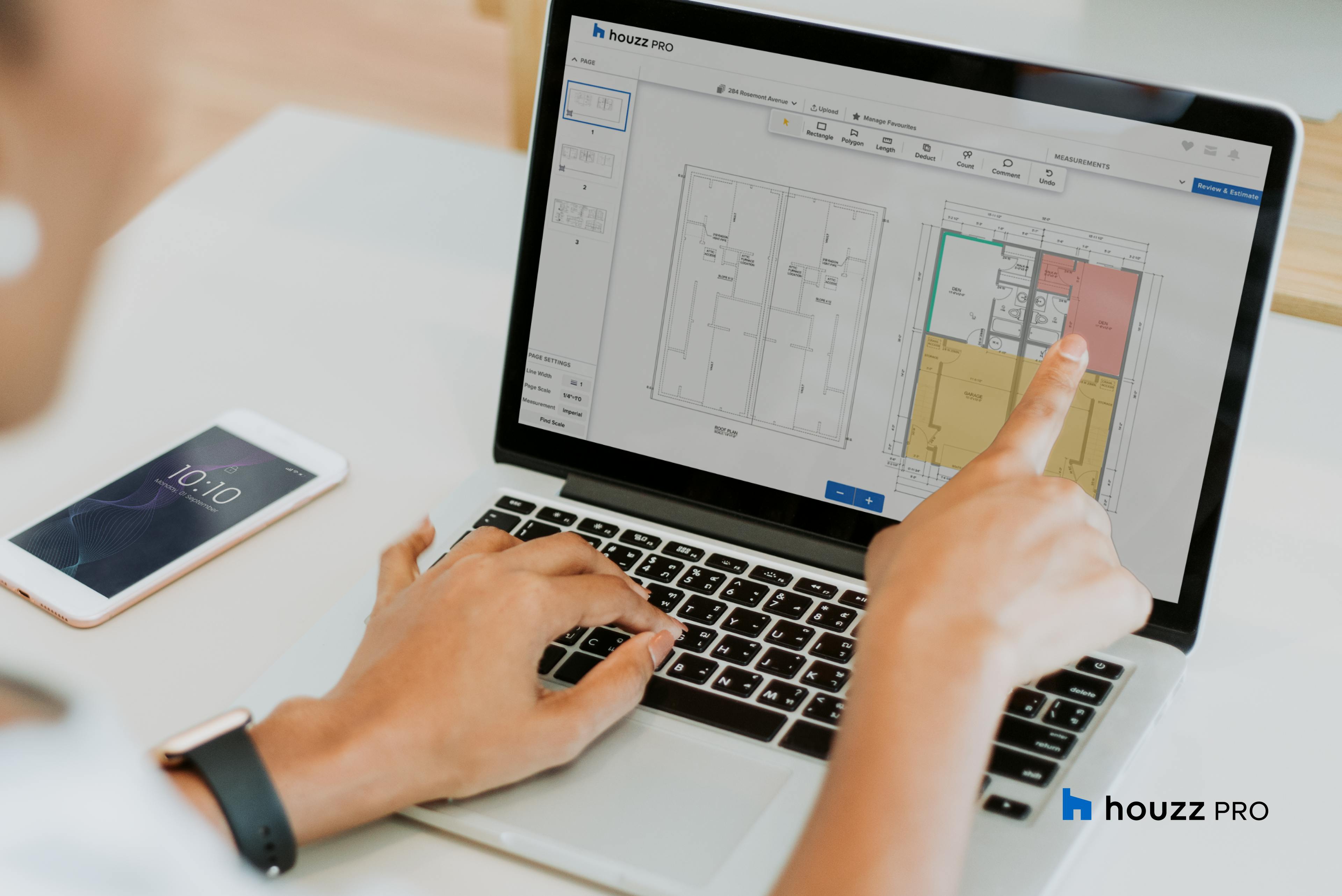 6. Anticipate Changes
From inclement weather to supply-chain disruptions to changes in the blueprint, foreseeable and unforeseeable challenges can derail a project. Effective takeoffs allow for material and financial margins to accommodate issues like these. An accurate takeoff can also help secure needed materials in advance, which is crucial during times of supply-chain volatility.
7. Go Digital
Clients these days expect faster responses to enquiries, greater engagement and more process transparency than ever before. Houzz Pro's Takeoffs tool digitises and centralises the entire process and puts it at your fingertips. It starts with just one click: uploading your plans to the platform. The Takeoffs tool will analyse those plans and allow you to take complex measurements – length, volume, area or count – quickly and accurately. You can organise the information further by project component: roof, bathroom, kitchen and so on. Prices can then be added from your own pre-set database. Within minutes, you'll have a professionally branded takeoff to share. A client can review and approve it with a single click. 
"This accurate takeoff system has increased my turnaround rate by 70%," says concrete construction company owner Cruz Hernandez. "Previously I was losing time printing plans and spending money to employ a guy to quote for four jobs a day. Now I do it all myself."