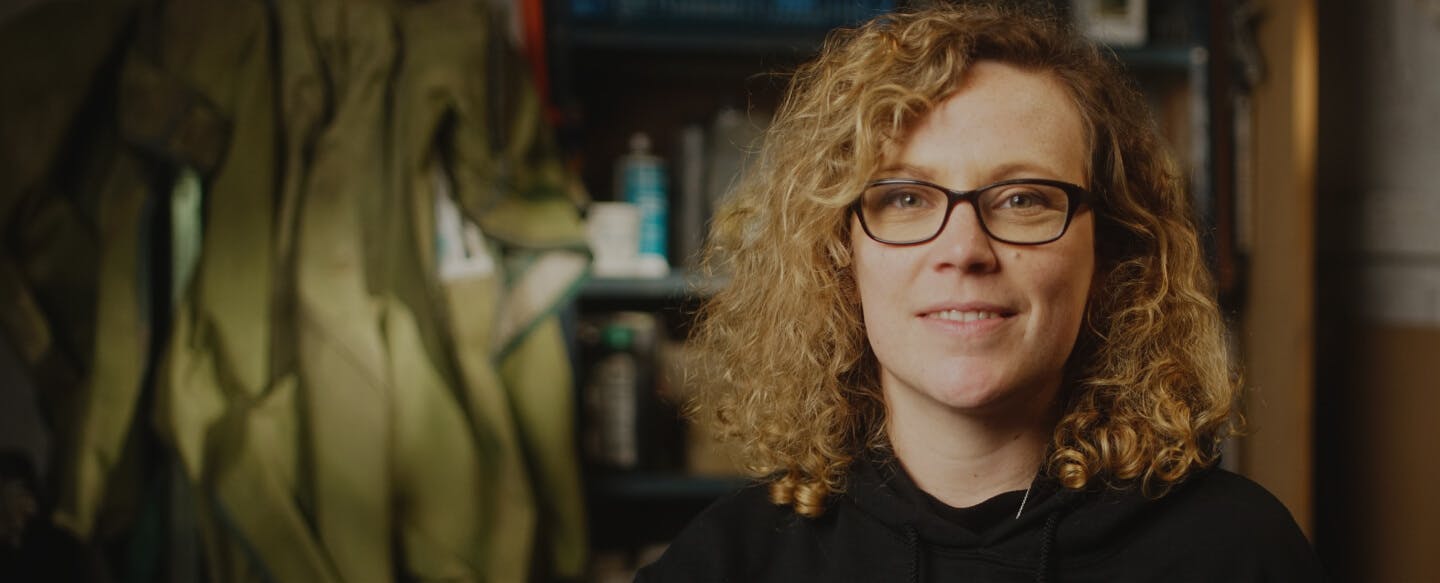 British gardens have become a worldwide cultural phenomenon. For example, a Shakespeare garden is a popular concept, featuring up to 175 botanical references from the Bard's works. While a modern private garden plot in the United Kingdom averages 14 square metres, the love that British people have for gardening sustains a £5 billion ornamental horticulture and landscaping industry. Operating in Bath and Somerset, Selby Landscapes works on design and build projects for homeowners looking to upgrade their outdoor spaces. When Dulcie Carey joined the team, her priority was to streamline all the business and communication processes. Within months of adopting Houzz Pro, she noted a big improvement in the number of qualified leads coming from the platform, as well as in the quality of projects and overall customer satisfaction. "Houzz Pro has helped us achieve the goal of being more streamlined. Click of a button and I'm up to date, the client's up to date, and we can carry on," Carey says. "It just makes everything so much easier." Here are five Houzz Pro advantages that help Selby Landscapes get great leads, deliver top results for their clients, and improve the customer journey.
1. Building a Strong Online Profile
Each business on Houzz Pro works with a dedicated account manager to build a strong online profile. The page is easy to update, and it is important to do so consistently to keep clients well-informed about your latest projects, media coverage, staff development and other news. The company profile also features independent customer reviews, which play a crucial role in generating leads and converting them to projects. "You can learn about our business within seconds. People can see exactly the type of work we do. We are getting straight to those who are already looking to invest in their homes, which is fantastic," Carey notes.
2. Using the All-in-One Dashboard
Before switching to Houzz Pro, the Selby staff relied on multiple apps and programmes for day-to-day activities such as scheduling appointments, managing financial transactions, updating the company profile and communicating with clients. "It was really great to see that we could get everything we needed in just one easy-to-use platform. Our clients love the transparency of Houzz Pro," Carey says. Both the customers and the team can track, review and amend all aspects of the project life cycle, from enquiries through the design stages to execution and billing. All the notes, photos and documents are organised and accessible on any computer or mobile device. Carey estimates that using the Houzz Pro dashboard saves about four hours of back-and-forth per client. With 25 clients per month, that's 100 "extra" hours to invest in strengthening and expanding the business.
3. Keeping Everyone on the Same Page With Call Logging
Managing all communications through Houzz Pro provides an advantage for clients and staff alike. It's easy to identify, address and prevent any potential misunderstandings. Carey has also become accustomed to logging phone conversations. "It's so easy to log a call and so beneficial," she says. The in-app log-a-call button allows you to create a shared transcript in real time so that everyone has a clear record of key points.
4. Managing Project Finances 
Houzz Pro lets you generate quotes (estimates), send out invoices and schedule payments with confidence and ease. The line-by-line feature allows you not just to itemise bills but to include additional information for each category. This helps clients make an informed decision, which boosts their enthusiasm and strengthens their commitment to the project. Finalised estimates can be submitted for one-click approval in the app or sent out as a link. "I find that quite handy. That's a new feature I am really enjoying," Carey says. You can even set up flexible payment plans for clients. The app keeps track of due dates and notifications.
5. Staying on Track With the Timeline Tool
Landscaping projects can be both time-sensitive and require patience, as they engage the natural elements. The timeline tool helps clients to visualise the entire process in colour-coded steps on a shared calendar. It also informs the team's ability to place supply orders and schedule labour. For a business that operates outdoors, weather can be a major factor. The timeline allows edits to account for inclement weather, holidays or other special circumstances. "There was one client who really wanted to know when it was best to plant her roses. It was great that we could share with her exactly when we were going to be doing certain work so that she could organise herself. She really appreciated it," Carey says. 
Within months of upgrading to Houzz Pro, Selby Landscapes received more qualified leads and was able to convert them to projects more efficiently by streamlining its business and communication processes with Houzz Pro tools. "It's great to see that the platform just keeps getting better and better and easier to use," Carey says. "We've seen our money come back through pretty instantly. If you're looking to invest in your business, invest in Houzz Pro."