Today we're excited to launch a newly redesigned version of our Houzz Pro Estimate tool that includes a slew of new features. 
Watch this video for a quick overview of Houzz Pro Estimates and scroll down to find out about our new updates.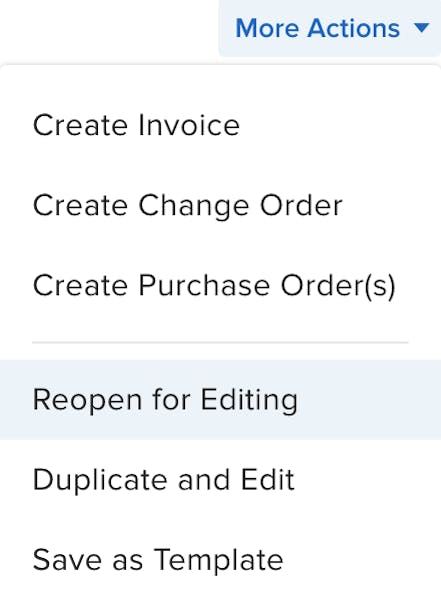 More Flexibility to Match Your Needs 
With material shortages causing construction delays and changes in prices, we heard from many pros that items and pricing often change before they can complete their work and that they need the ability to make changes to estimates already approved by clients. 
We're delighted to share that you can now make the edits you need, even when an estimate is already approved. Click the "More Actions" button in the upper right and select "Reopen for Editing". Learn more in this article.
You can also void issued invoices as needed. Read this article to learn how to void issued invoices.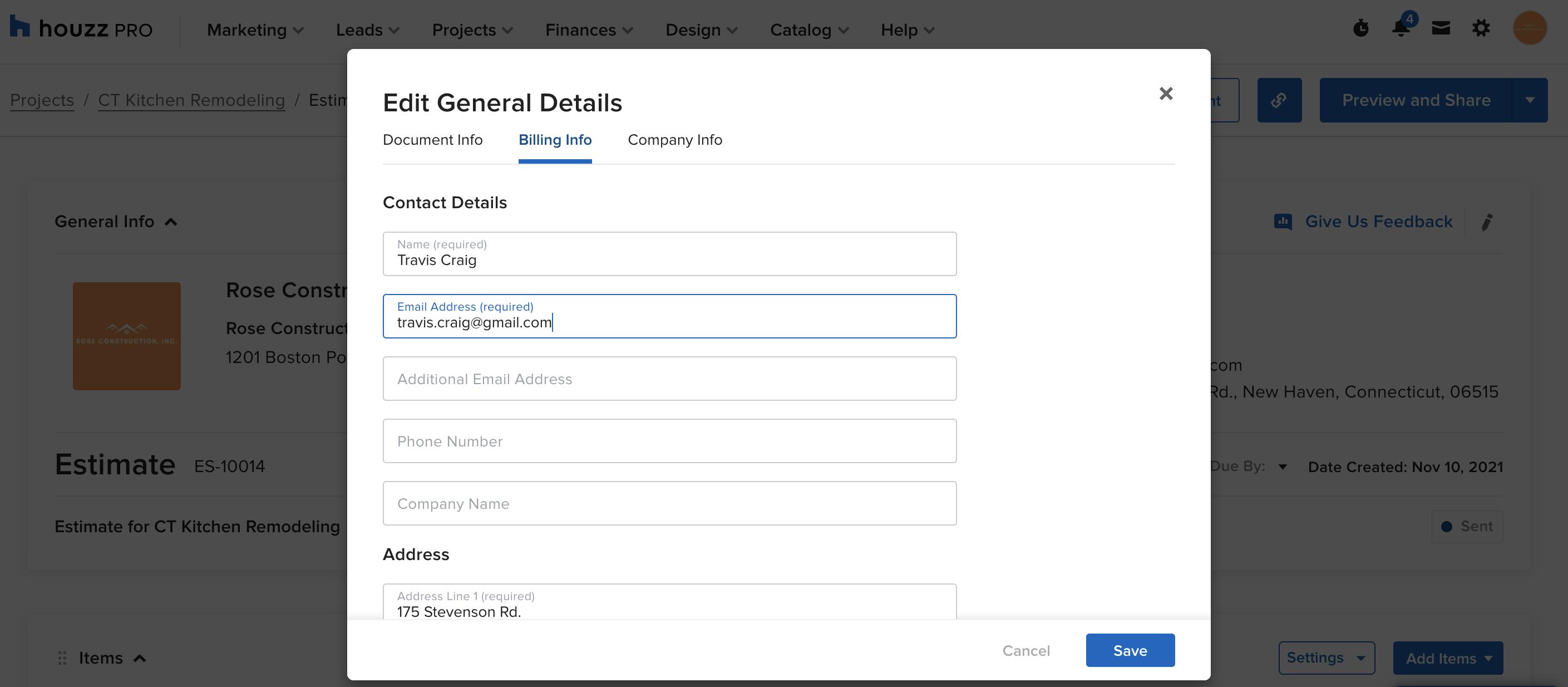 Redesigned Layout: Click to Edit, New Formatting Options, Easy Navigation & More 
In this new version, everything takes less screen space, making it easier to edit your estimate on a laptop screen and scroll through many line items. 
Here are a few updates you'll love:
1. Use the pencil icon at the top to update the billing info on your estimate without changing the client profile. Add custom fields with a click.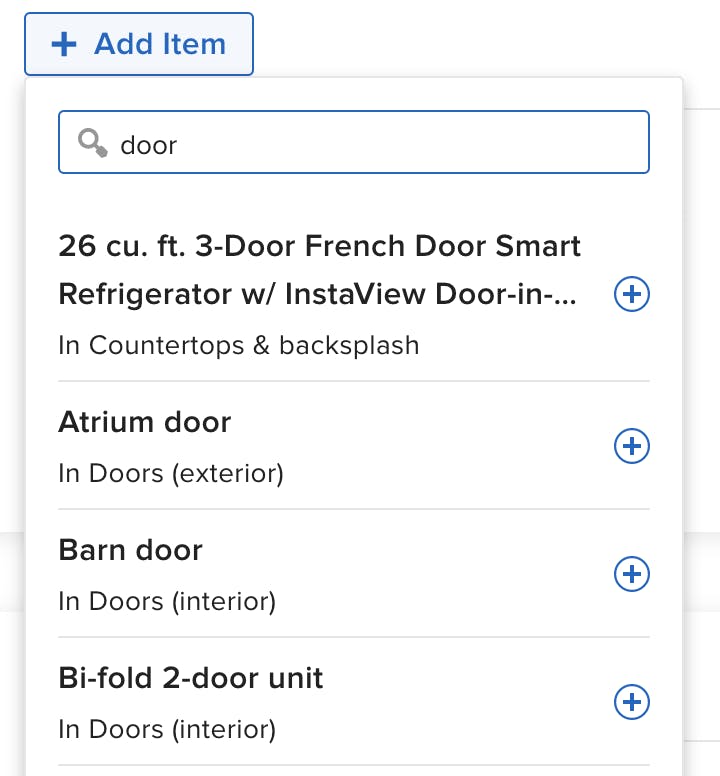 2. The "Add Item" button follows you as you scroll down the page and allows you to add items with ease. Quickly search through your own library to choose items.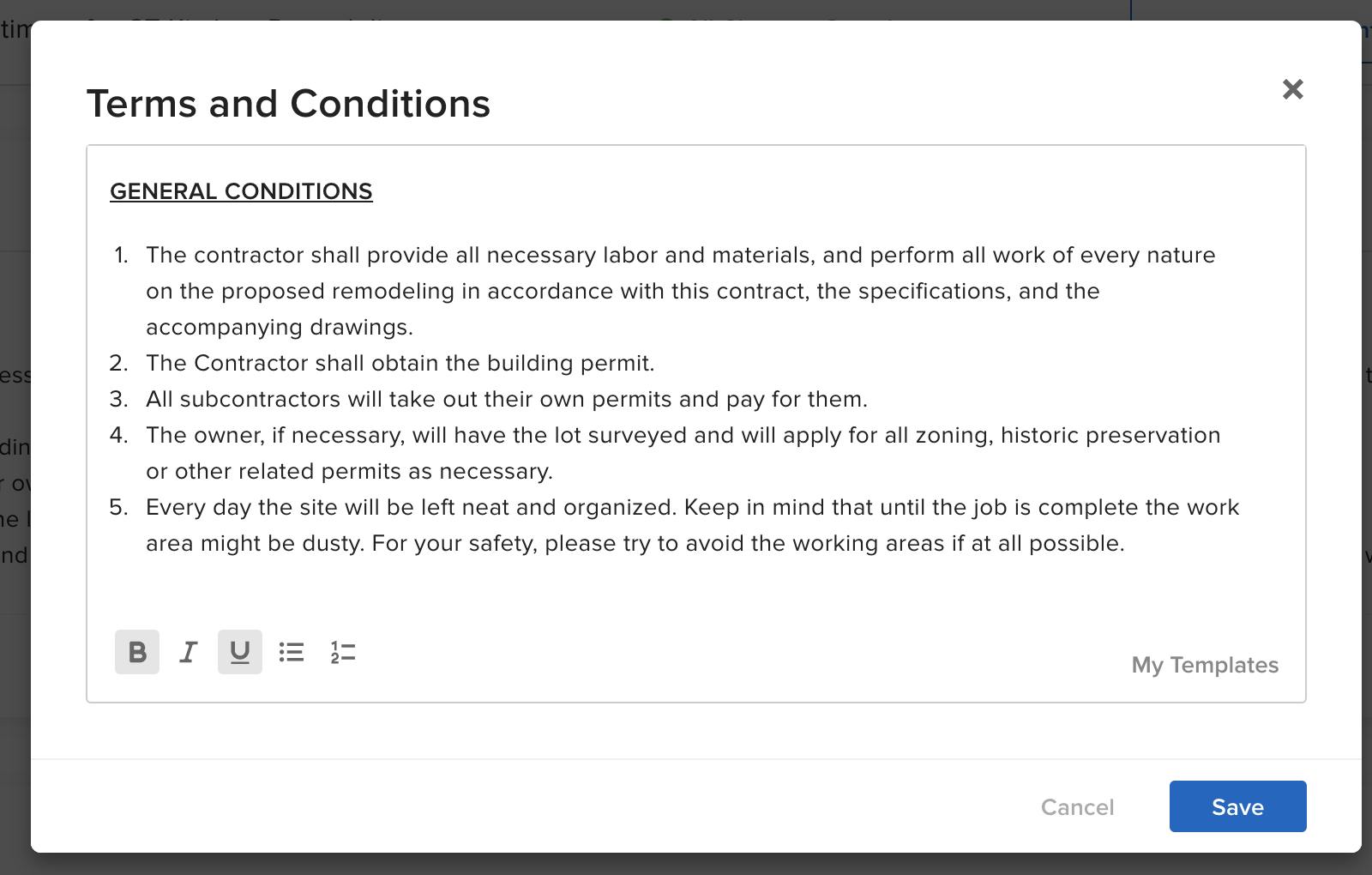 3. We've added new formatting capabilities to Terms & Conditions and Memos. Our editor now supports bold, italic and underlined text, plus headings and bulleted and numbered lists. 
We've also added the ability to expand the text box so you have more space to see all your text for easier editing.

Easy Navigation between Edit mode and Preview & Share
With the brand-new layout, it's easier to preview your estimate and choose exactly how it will look to your clients. Tick the relevant boxes to select the pricing info you want to show and to set up approval per line item. When your estimate is ready to go, click on Share and use your saved message templates instead of writing a new email from scratch every time.
Last but not least: if you haven't done so already, check out our Takeoffs tool. Measure and markup plans on-screen in minutes and convert them into estimates with a click. 
​​This is just the beginning – we'll continue to roll out new Estimate features in the upcoming weeks and months. Stay tuned!