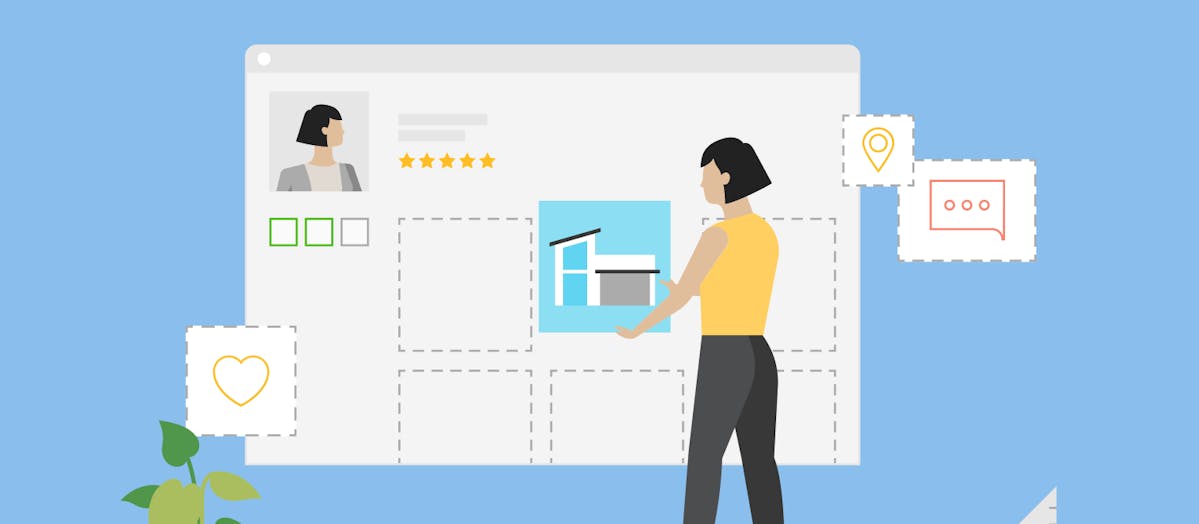 Did you happen to notice that your Houzz profile looks fresher, and more organised than usual? You're not dreaming - all Houzz Pro customers can check out their gorgeous new Houzz profiles today!
We're excited to introduce a fresh new look and feel, making your Houzz profile even more appealing for homeowners to browse.
So what exactly is new?
1. In addition to being able to feature 1 photo as your profile's cover image, you can now feature up to 6 photos or videos in a slideshow format! If you have a Highlight Video, it'll show up front and centre at the very top of your profile. This is a premium feature.
2. Your Standouts are more prominent - helping homeowners understand what you're all about, right off the bat! What are Standouts? They're tags that you can select that describe your business. Examples include "Best of Houzz winner," "family-owned," and "available weekends."
3. Your contact information gets a boost and is neatly organised at the top right of your profile - making it even easier for homeowners to contact you!
4. Your content has been carefully reorganised to make the information more scannable and easier to browse.
Check out luxury architectural studio Anders Lasater Architects' beautiful, upgraded Houzz profile here.
We hope you love your fresh new Houzz profile!