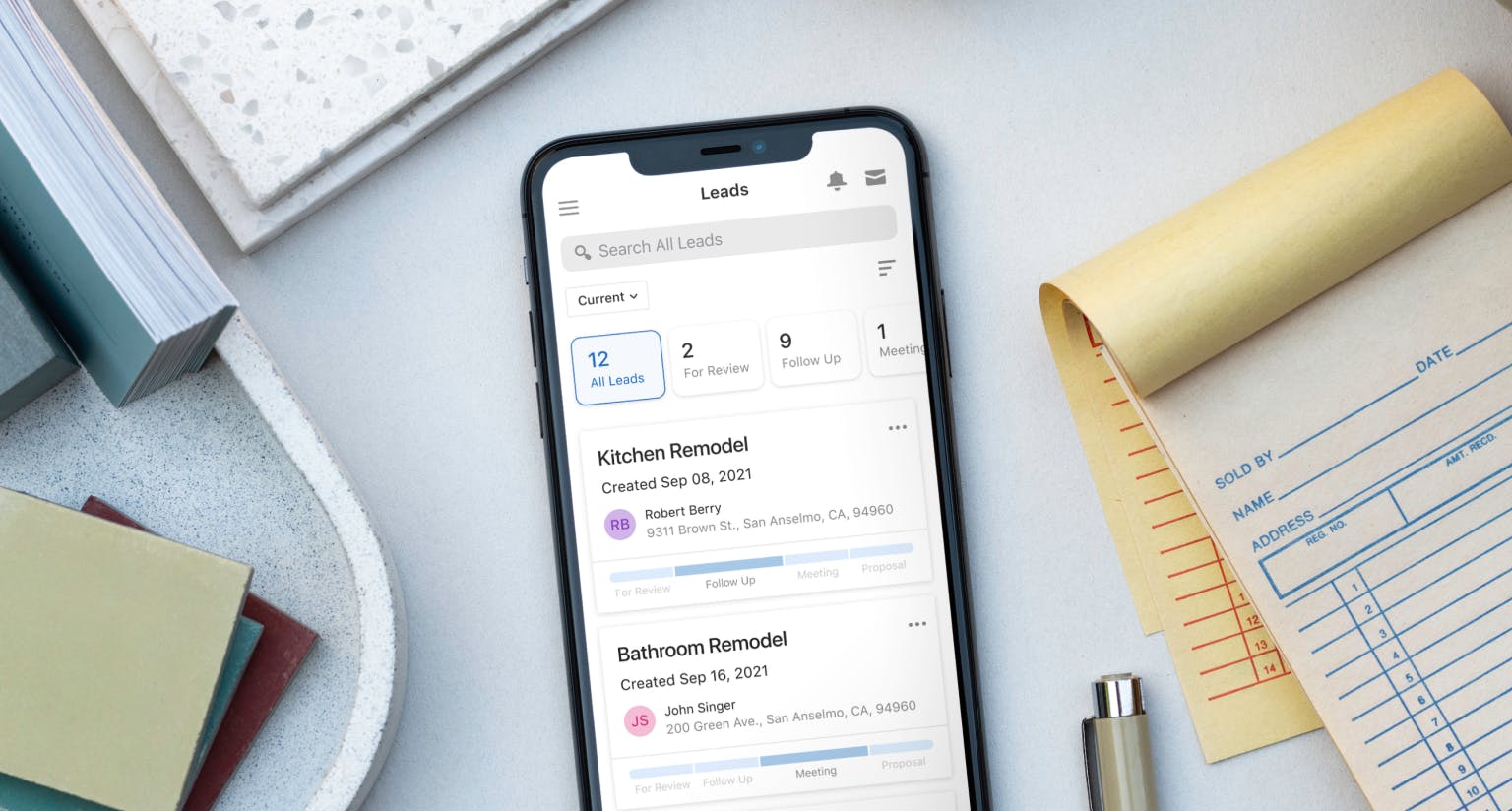 Customer Relationship Management or CRM is an important tool for any business, but it's particularly important for construction firms. Building or renovating a home is a huge commitment for everyone involved. Homeowners want to confidently hire a construction professional or firm they can trust, so ensuring positive customer relationships is crucial in gaining and retaining clients.
CRM tools help to foster good relationships, open communication and establish you as an authority that both potential and existing clients can trust. This is why so many construction firms are investing in CRM software today - and it's not just them. The CRM software market is the biggest in the world right now, with over 92% of businesses crediting CRM software with the achievement of their revenue goals. With the market expected to reach more than $80 billion in revenue by 2025, it's clear that everyone is waking up to the benefits of CRM.
The statistics paint a clear picture of why CRM software is a must-have for your construction business. According to a study by Finances Online, of the businesses that used CRM software 74% noticed improved customer relationships, 65% saw an increased sales quota, 50% boast improved productivity and 40% found labour cost reductions. Without CRM tools, important steps that are crucial in maintaining positive client relationships become reliant on memory, so it's easy to forget important client details, or which leads to prioritize. Attention to detail begins with proper customer relationship management.

Houzz Pro solves these issues with built-in CRM software that allows you to focus on both prospective clients and existing ones, by focusing on two key strategies: lead management and improved client communication.
Lead management for prospective clients
We understand the challenge of landing new clients. CRM software gives you an edge, but not all software is created equally. The Houzz Pro CRM makes lead management efficient and easy by having all the necessary tools in one central place. 
Studies show that only 2% of sales occur when two parties meet for the first time, and it takes an average of five follow-ups after the initial contact to win a project. Therefore, following up with clients is one of the most crucial steps when converting a lead into a paying customer. Houzz Pro's lead management tools make the process seamless and efficient.
To start, leads from Houzz Pro will appear automatically in the Houzz Pro CRM, however you can add any leads from any source into one unified database on Houzz Pro. You can easily organise, view, and follow up on all your leads from a central dashboard no matter where they came from. Use the Houzz Pro mobile app so you can even do it on the go or in the field. Our tools will help prevent delays and ensure you will close business faster.  
The software features a lead phase bar, which allows you to move your leads from stage to stage and know when it's time to follow up. According to InsideSales, 30-50% of leads are closed by whoever follows up first. This leads phase bar can help you stay on top of all your leads and prompt you to follow up before someone else does.
You can integrate your calendar and view upcoming meetings at a glance, ensuring you're always on time and never miss a call or meeting. Missing a meeting is extremely unprofessional, and, no matter how many times you apologise, you will seem less reliable to prospective clients and they will likely take their business elsewhere.
The built-in messaging feature allows you to view emails, photos and files that you have sent or received in one place. No more wasting time scouring through your inbox to find that one file you seem to have misplaced. This also ensures prompt replies and clear communication on your part. 
Upload and share estimates and proposals from any source, making closing the deal as simple as a few clicks. Studies show that businesses who don't create accurate estimates can see a decrease of between 10-20% in productivity because of time spent on changes. Houzz Pro can help you avoid that. You can also track when your estimates have been approved.
Improved communication for existing clients 
Happy customers spell more future business. From positive reviews to direct referrals of your business by satisfied clients, paying proper attention to customer relation management will return good dividends for your business. The Houzz Pro CRM tools help you maintain an informed and positive client relationship so you can ensure that they will come back to you for future design projects or keep referring you to their friends and family. The Houzz Pro client dashboard is designed to focus on improving client satisfaction through open and seamless communication - and with 84% of companies reporting an increase in revenue following an improved customer experience, working with the Houzz Pro CRM tools is a wise win-win investment.
Customer-centric companies are 60% more profitable than ones that aren't. The Houzz Pro client portal has 3 main features that give your clients everything they need at their fingertips:
Collaboration: Clients can send and receive messages, and view your shared history of conversations, documents, photos and more. Strong communication and collaboration is key to the success of any construction project. Honest, constructive feedback can help you identify any problems and fix anything your client doesn't like. Perhaps they've changed their mind about the colour of kitchen cabinets they want, or maybe they've decided the materials they've chosen for their splashback don't work after all. Allowing them to collaborate will make sure they are on board with every step of the project.
Project timeline: Clients can see a project status, upcoming activity and outstanding actions they need to complete. Clients can get anxious or impatient about how a project is going. The project timeline is an easy and seamless way to keep your clients up to speed. It'll keep them from constantly checking in with you, and give them the confidence that everything is on track.
Daily logs: Clients can view your latest notes if you make them public, review project progress, view progress photos, among other daily log activities, which saves them from having to check-in with you every time they want an update. This will not only foster trust among your clients, but they'll also appreciate being kept in the loop at every stage of the project. Clients will also be reminded of outstanding action items, like approving a change order or making a progress payment. This will prevent delays and speed up the entire construction process, ensuring the project is completed on time.
Overall, the Houzz Pro CRM software is designed to make sure you meet all of your customers' needs. It facilitates greater communication, organisation and will drastically improve your client relationships. It also saves you a ton of time by streamlining and automating those tedious admin tasks no one wants to do. It's like having your very own personal assistant!
Try Houzz Pro CRM tools for free to start building lasting, positive relationships with your clients, leaving them happy and ensuring it's you they recommend and return to for future projects.