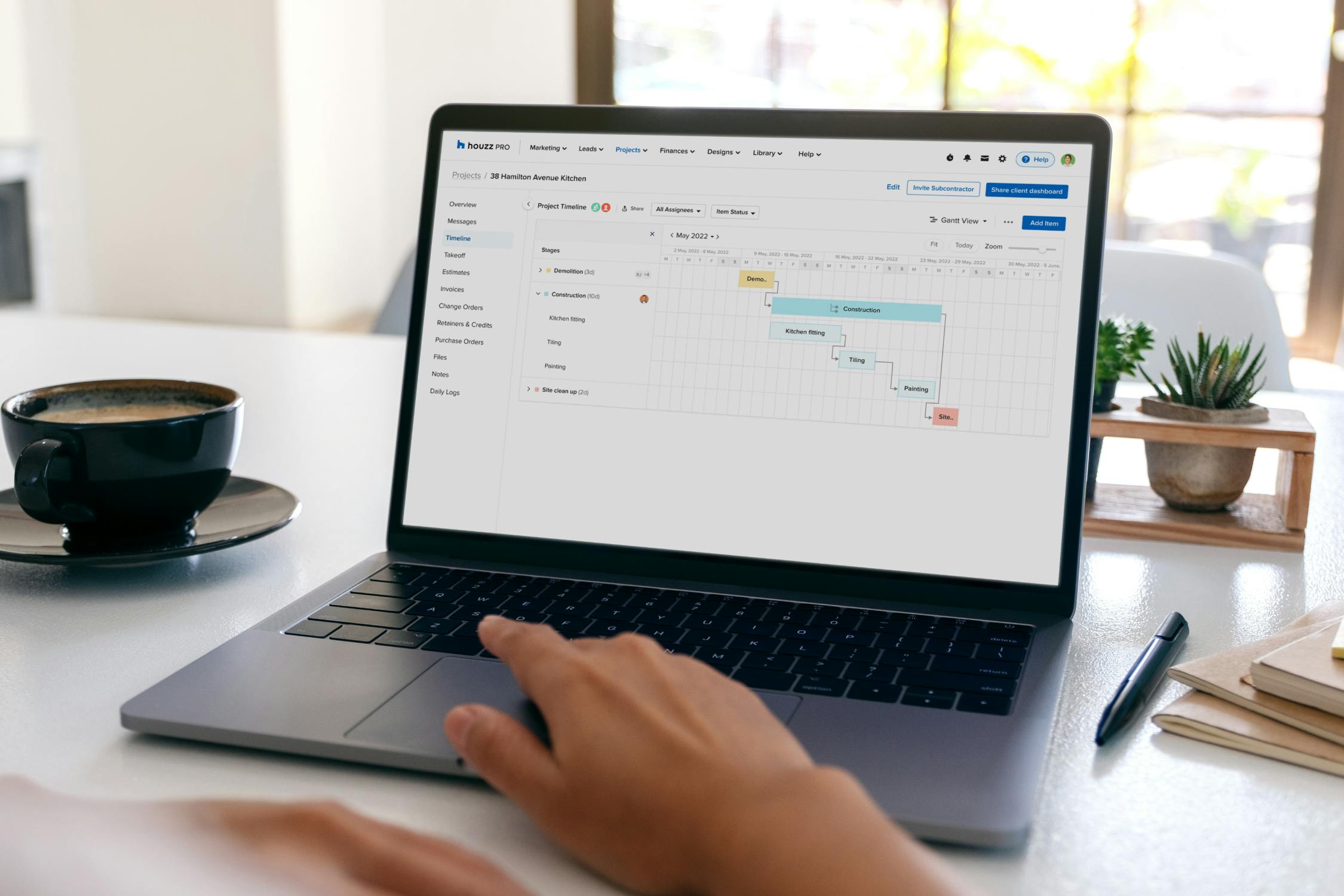 Houzz has introduced new features to the Timeline tool in Houzz Pro, the all-in-one business management and marketing software for renovation and design pros. The Timeline tool helps professionals map out project schedules, track progress and visually communicate plans to everyone involved. With easy-to-create Gantt charts, pros can organise projects and ensure they have the right equipment, materials and personnel on-site.

Renovation and design pros now also can add activities and sub-activities, create dependencies among them, write detailed descriptions and assign specific tasks to team members. The Timeline tool is available to all Houzz Pro subscribers.
As with all Houzz Pro tools, the Timeline tool was driven by the needs and feedback of the Houzz community.

"The Houzz Pro Timeline tool makes it easy to organise, track and communicate all elements of a construction or design project," says Alon Cohen, Houzz co-founder and president. "Scheduling is one of the biggest challenges for our pro customers, and they need a dynamic way to make schedule changes and quickly and easily inform all project stakeholders — from staff members to subcontractors to clients. The new dependency and assignable activity features make it easier for teams to stay on top of how changes affect the entire project schedule."

Read on to learn more about these exciting new features.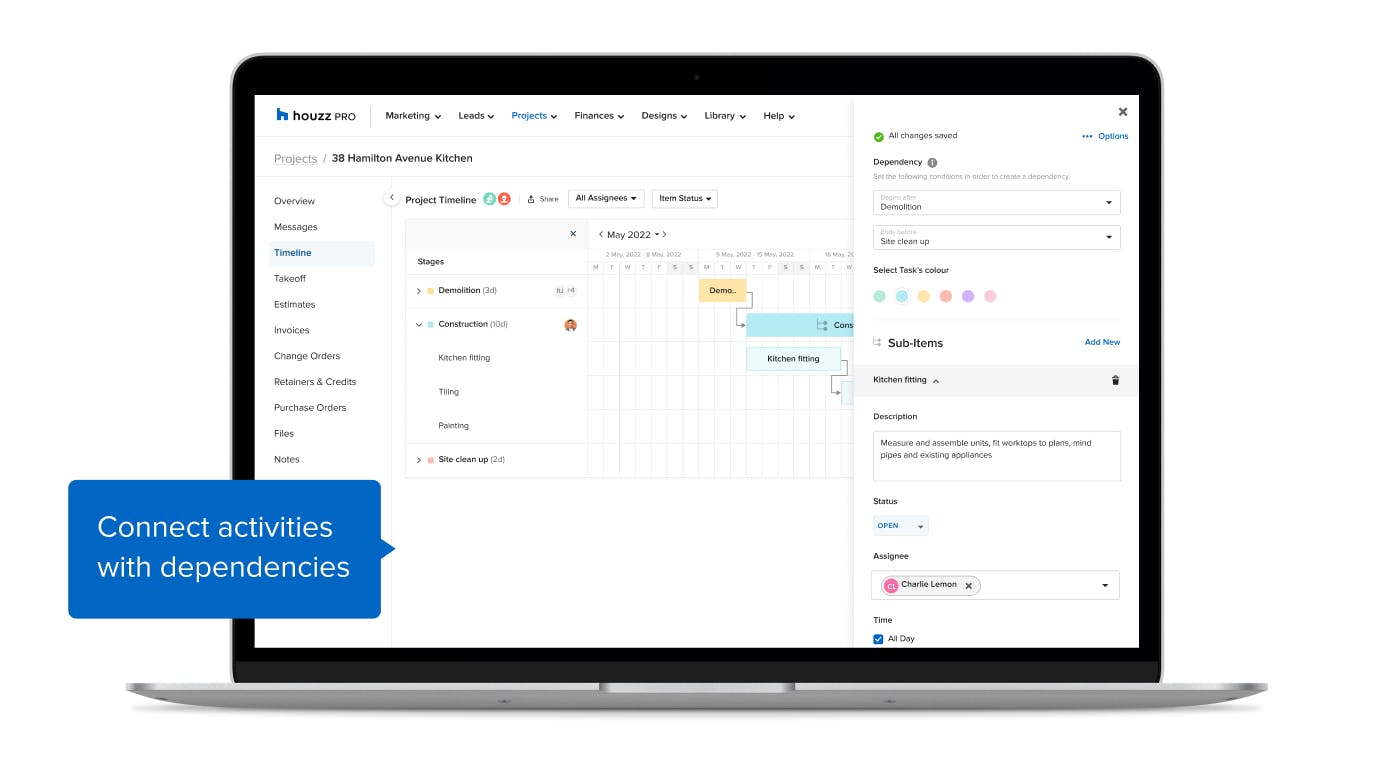 Create Detailed Schedules for Each Stage of a Project
Now pros can create detailed project schedules with sub-activities under each project stage. Activities can be connected using dependencies, indicating when the start of one activity relies on the completion of another. Pros can easily move one activity on the schedule and the connected items will adjust accordingly. And timeline activities can be assigned to different team members, who are notified immediately.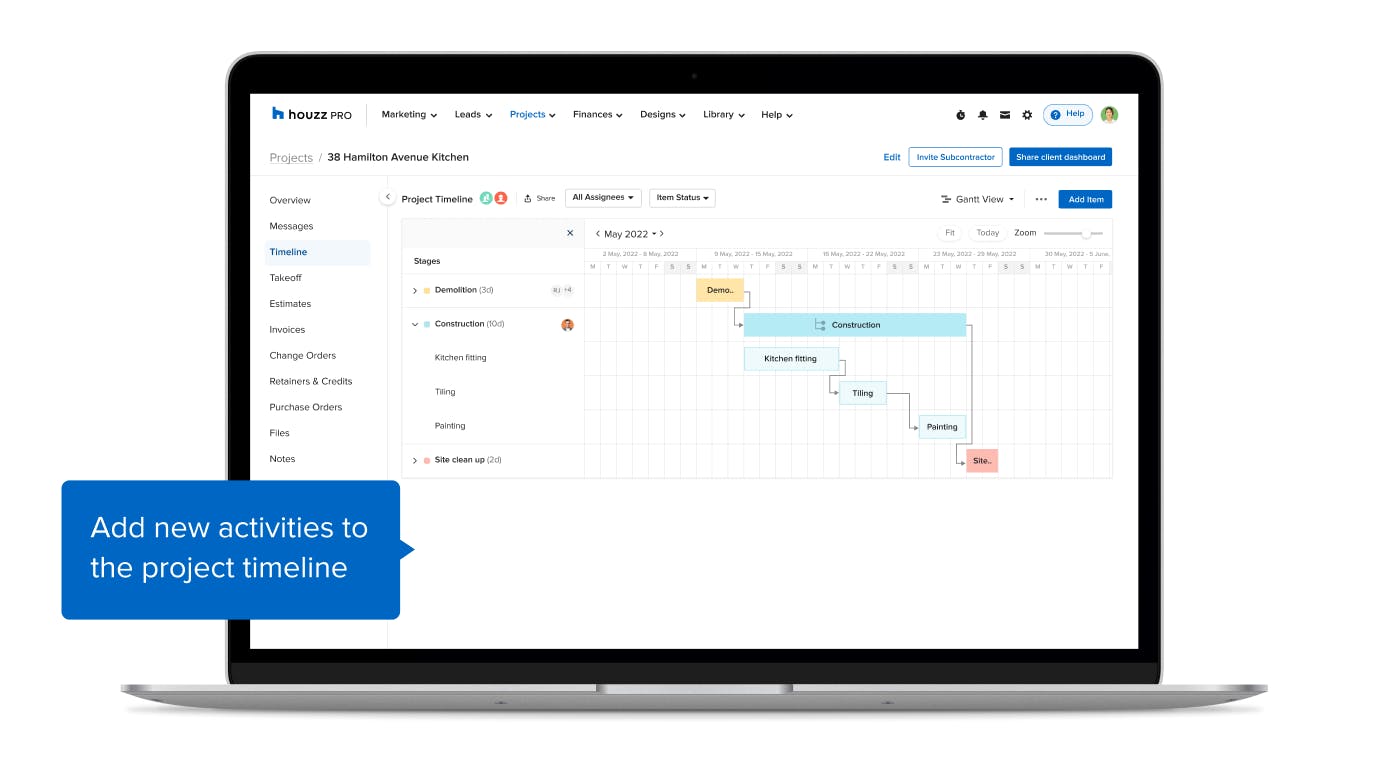 See All Timeline Items and Tasks Across Multiple Projects in One Place
Assigned timeline items now seamlessly integrate with the Task Manager, which tracks progress across multiple projects. Team members can see all of their assigned timeline items and tasks in one place, making it easier to work through to-do lists. From the Task Manager, pros can also create project tasks that can be added to the timeline.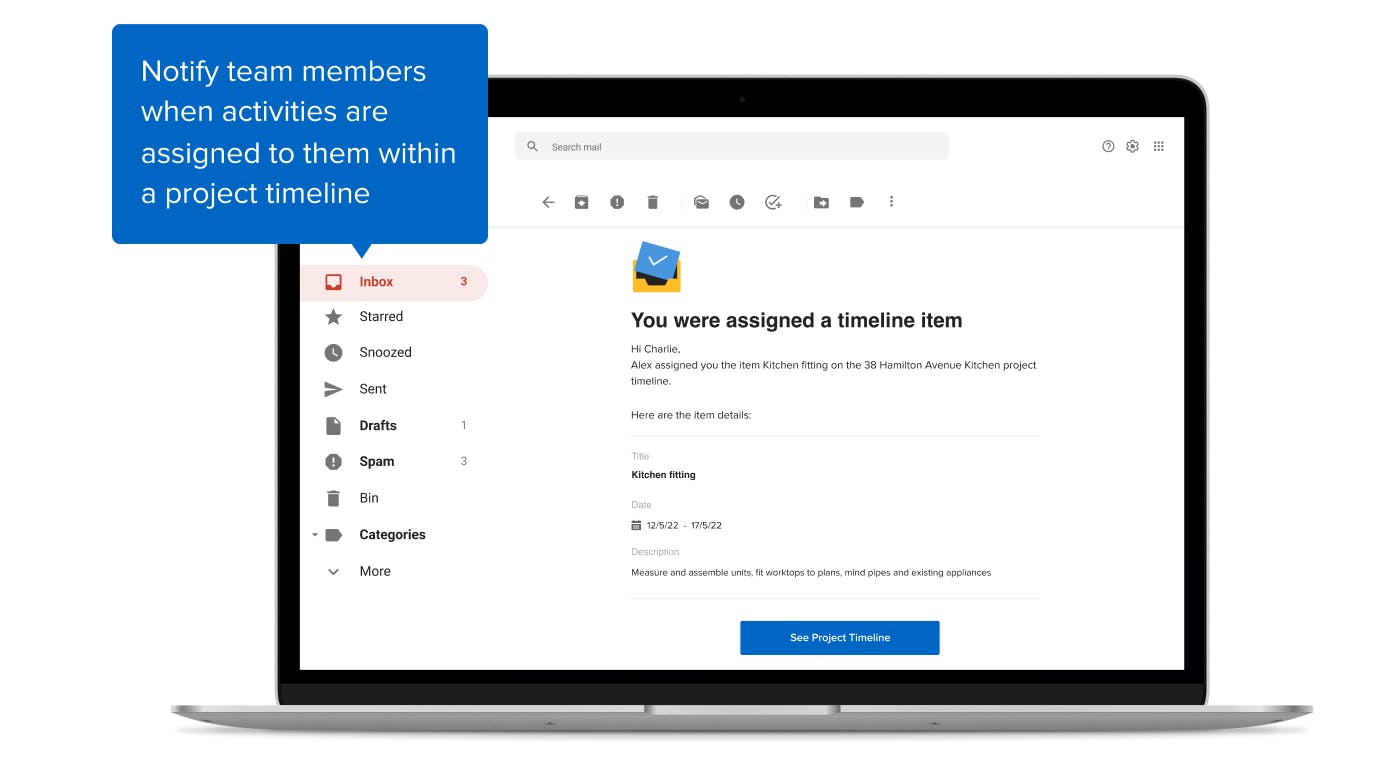 Share Timeline Activities With Clients, Team Members and Subcontractors
Pros can share the Timeline with clients, team members and subcontractors via the project dashboard to give everyone a clear, visual calendar, with project stages, due dates and more. If changes are made during the project, it's easy for pros to update dates, add new activities or assign activities to different team members.