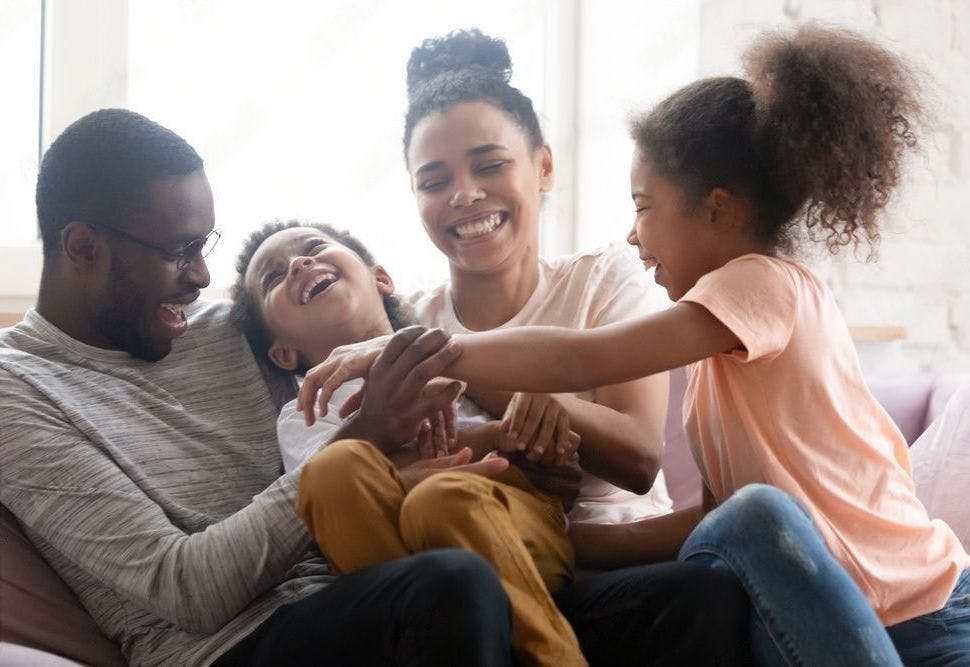 Following a tumultuous two years of lockdowns, restrictions and uncertainty, the challenges facing business owners today are no less stressful. Learning healthy ways to keep stress at bay can be just as crucial to your business success as attracting new clients. 
With this in mind, we've compiled a list of tips from professionals like you to reduce stress and provide a healthy separation between work and personal life. We also share strategies and tools to help you manage workflow more efficiently and save time so you can do more things that bring you joy.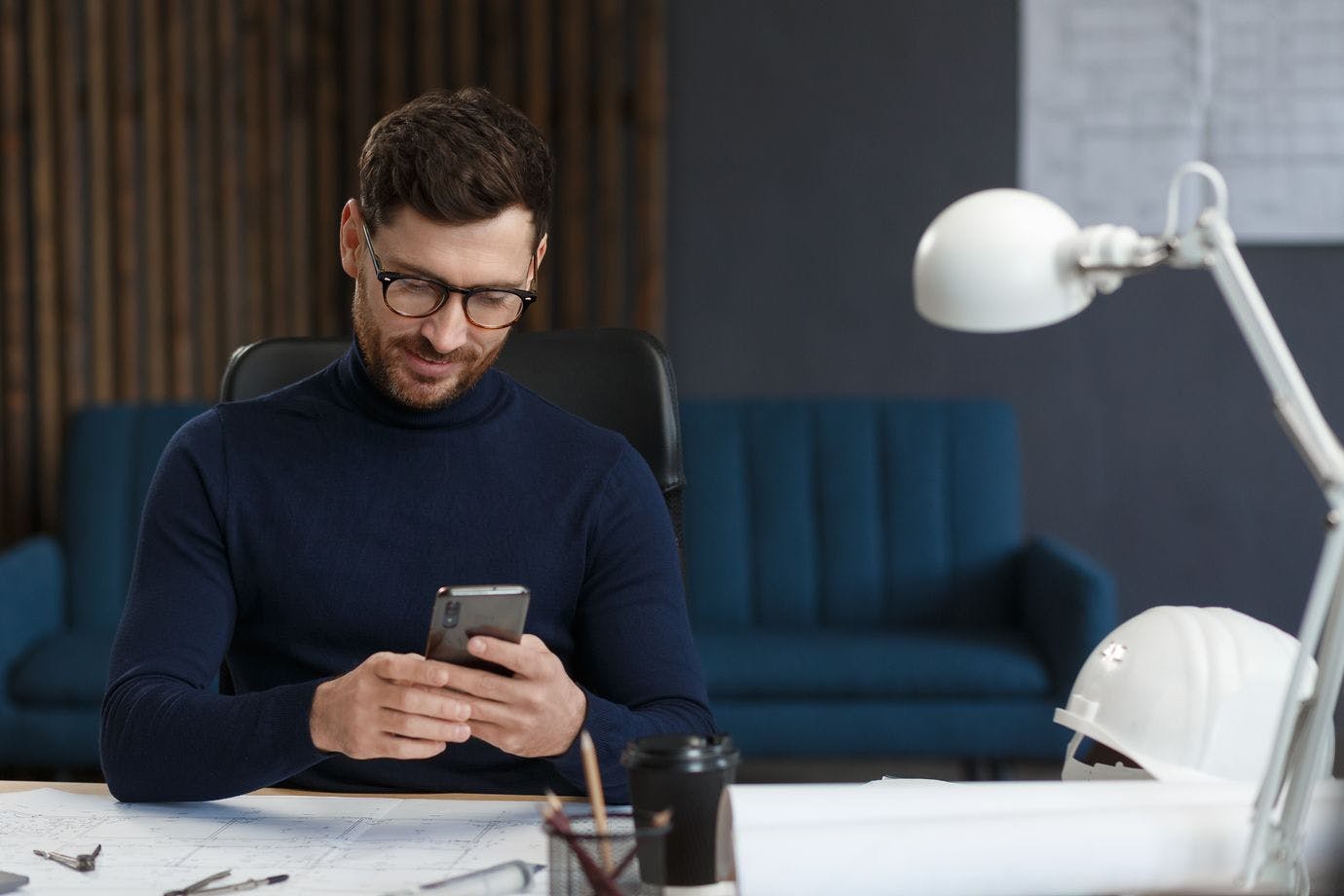 1. Set working hours and stick to them
Do you find yourself answering client texts during dinner, or checking your work email right before going to bed to make sure no pressing problems have arisen? If the answer is yes, you may be struggling to set limits at work. 
Business owners have the power to set their own working hours. And while it may be tempting to answer client emails on demand, sticking to a schedule that works for you and your colleagues may be better for business in the long run. According to a recent workforce survey conducted by The Conference Board, 58 percent of employees feel that increased work hours negatively impact their sense of well-being. By keeping office hours up in the air, you essentially put your health on the back burner. "For me, finding a healthy balance is all about starting my workday at a certain time, stopping at a certain time, and managing to get it all done. It's all about the timing," says interior designer Dee Hurford of Dee Hurford Design. 
Devising healthy ways to stick to your schedule is possible. "With emails, I draft a lot of things and I keep them in drafts and then I'll send them the next morning at nine o'clock in the morning so they're not getting emails from me at ten o'clock at night because then they think she just works all the time." says Julienne Bull of The Den Interiors.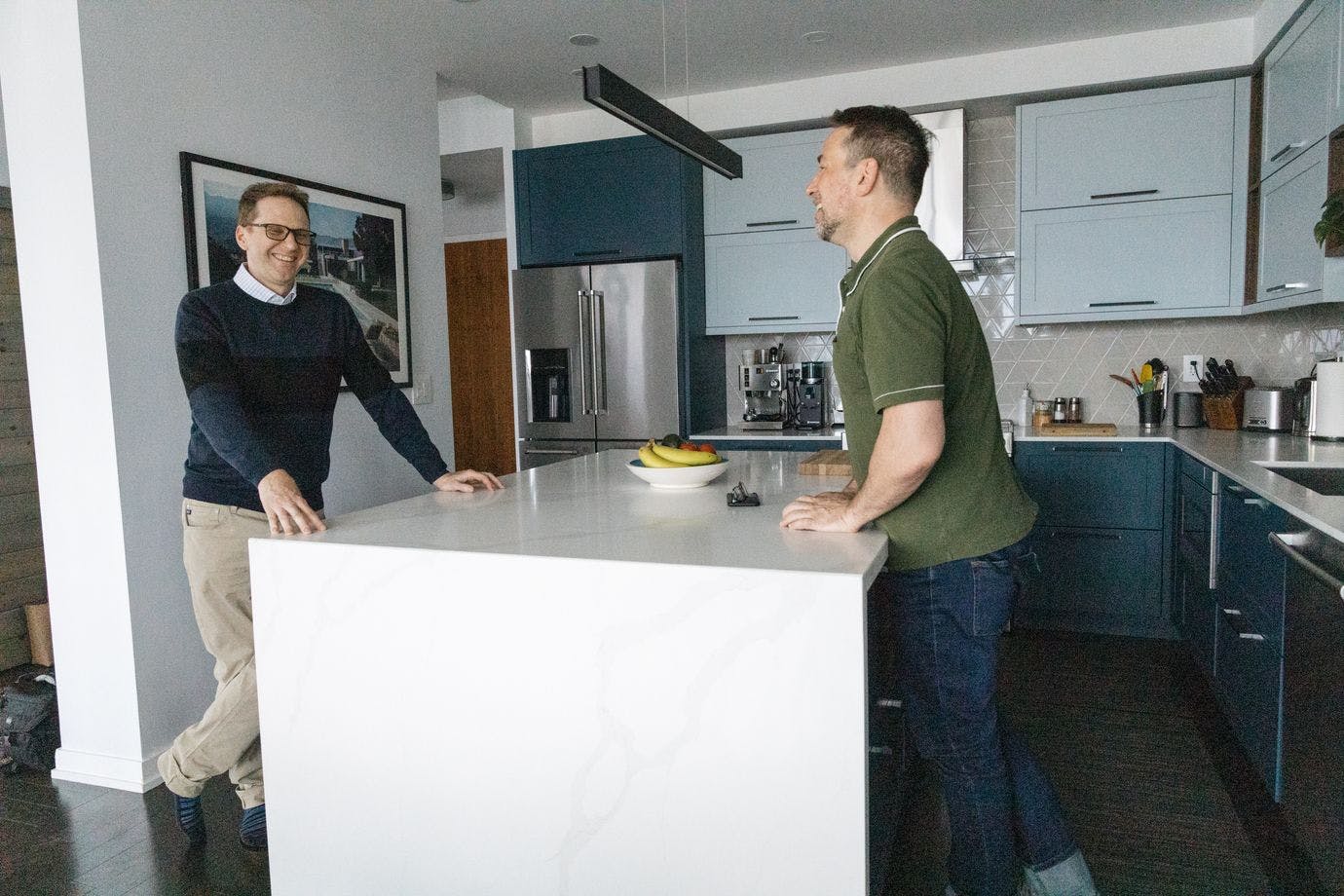 2. Take breaks
While this may be one of the simplest pieces of stress management advice, it can often be the hardest for business owners to follow. Stepping away is difficult when there is always work to be done, however even a short respite can make a difference. Think of time away from work as essential for both physical and mental health, as well as a way to boost productivity. 
"It can sometimes feel like a lot and some days you need to protect your head space because you really could get swept away in all of the details," advises Kitchen & Bath Designer, Kate Roos, principal at Kate Roos Design. For Roos, declining to take on new projects during the month of August is her way of ensuring that both her and her team get a well-deserved break. "August is typically a time where a lot of us have vacations. We just say, you know what, August can be a catch up month. Some of us are gone, some of us are here, but let's just catch up in August and we start taking on new projects in the autumn," she says.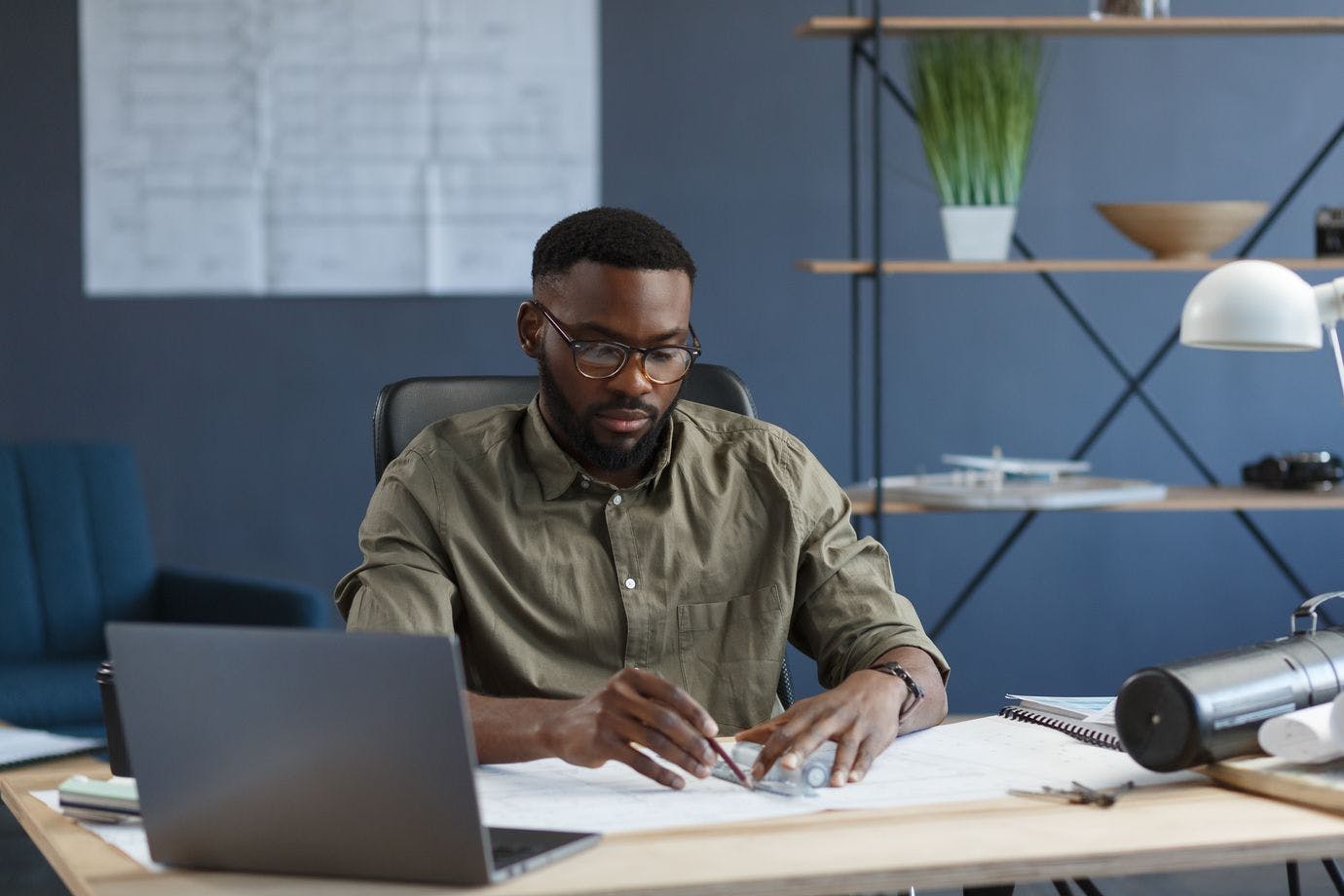 3. Have a dedicated workspace
Like so many others in a post-pandemic world, you may find yourself working from home a majority of the time. With technology making it possible to work anywhere, commuting to an office every day may no longer be your reality. Recent data projections suggest that 25 percent of all professional jobs in North America will continue to be remote by 2023. And while working from home can increase flexibility, it can blur the lines between personal and work spaces.
Whether it's a desk in your kitchen or an office in your guest room, dedicating a single space for business not only keeps you better organised, it lets you check out when it is time and get into the right mindset to get things done. Keeping all of your work in one location gives you the ability to 'contain' your work life even in your most personal spaces.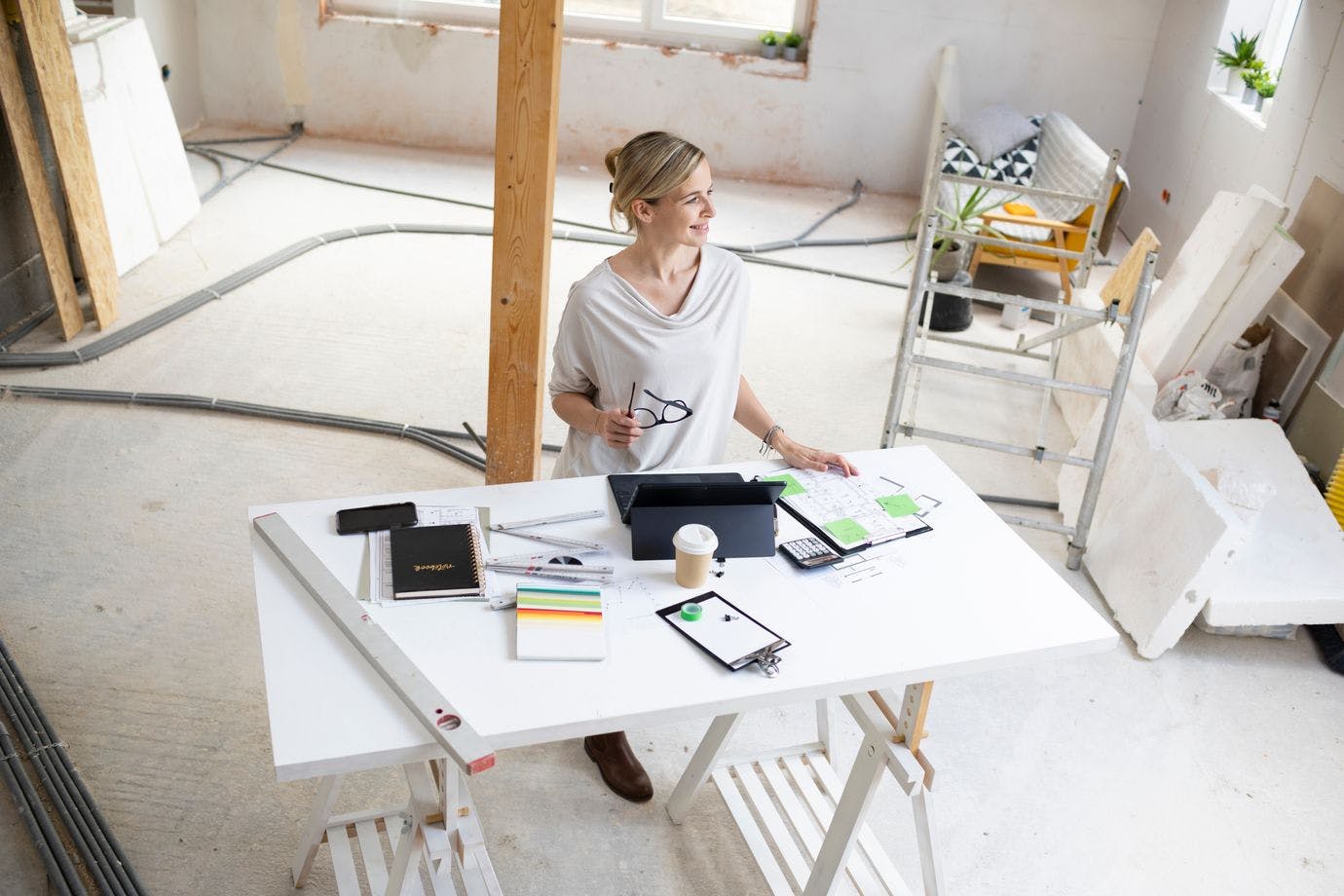 4. Practise a routine 
When it comes to the best ways to manage stress and create healthy work habits, following a set routine is at the top of the list. Research consistently shows that routines play an important role in maintaining good mental health. By practising a routine you give yourself more mental space and energy to get things done since you are prepared for the tasks planned for each day. 
For designer Ellen Z. Wright, creating a routine helps her be more successful in her business. "I do have a process, I learned very early on that establishing a routine was crucial to minimise burnout, to minimise being overwhelmed, which can happen so quickly for people that run their own businesses," she says.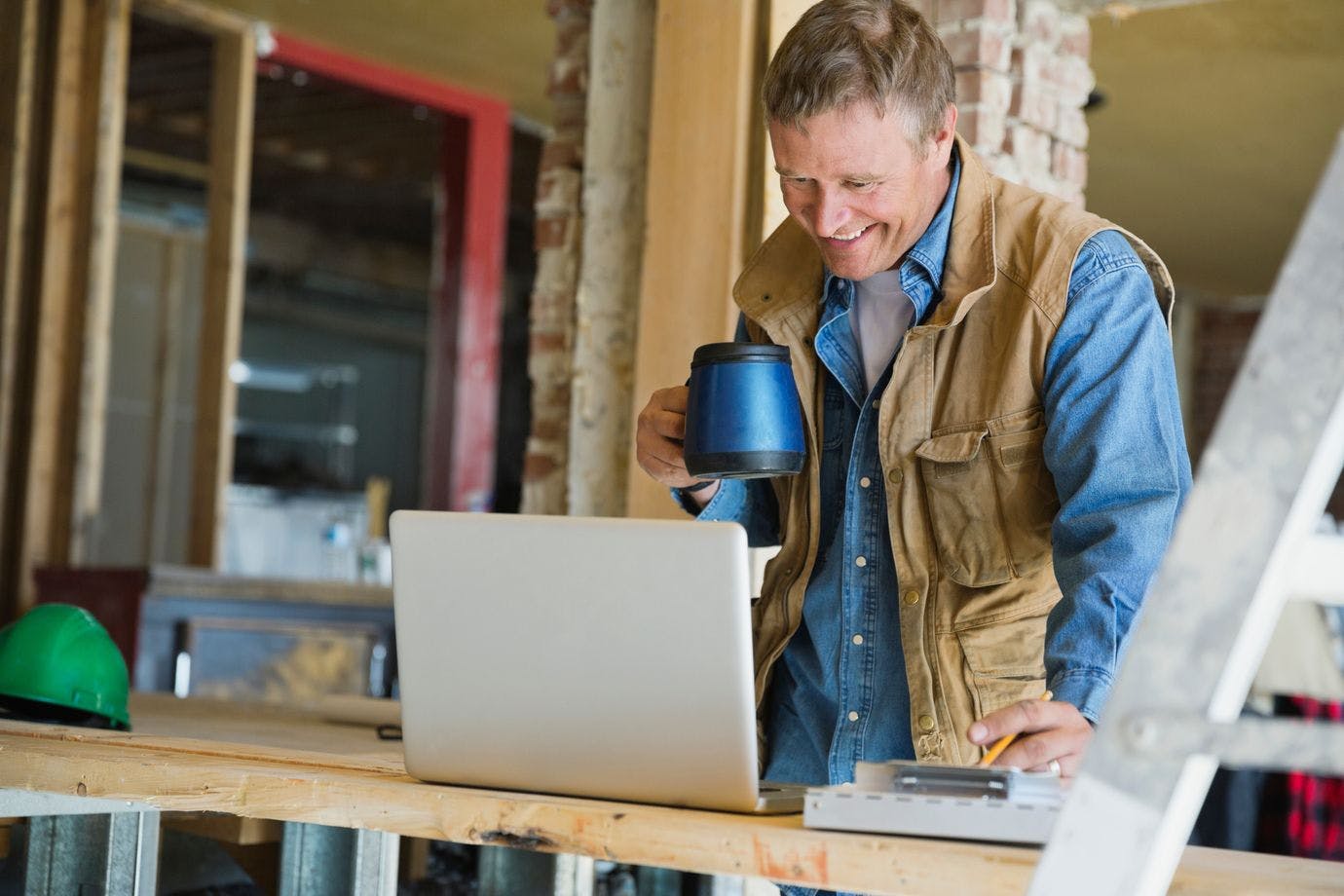 5. Choose your tools wisely 
Indeed, maintaining a successful business and staving off burnout is a delicate balancing act, and having the right tools can help. With Houzz Pro, you can streamline your workflow with task management tools that allow you to create to-do lists and manage progress and the status of everything that needs to get done. There are also time tracking and expense features to measure the amount of time spent on each project. 
"Those of us that are designers in this business and good at what we do, we're good at multitasking, we're good at running a six-lane highway all the time," says Deana Duffek of  Duffek Design & Development. "But the more you can streamline and make things more efficient and automated, the less time you're having to stay at the office late and work through issues like accounting, invoicing or purchase orders," she say. "With Houzz Pro tools we stay organised, share and streamline information to our clients which helps our business run and operate more efficiently, more smoothly, more on time and on budget." 
"Houzz Pro prevents me from wearing too many hats. I can just hop on and know exactly what the status of the lead is," CEO of Entire Home, Blake Eastwood. "Plus, I'm not chasing clients around trying to call them or remind them about payments. Houzz Pro takes the accounting hat off, it takes the project management hat off to some extent, and also takes the business management hat off as well," Eastwood adds. 
Houzz Pro helps design and build pros save time through efficient and streamlined project and client management tools – improving productivity, time management, and other factors that ultimately help to balance the scales of work and life.