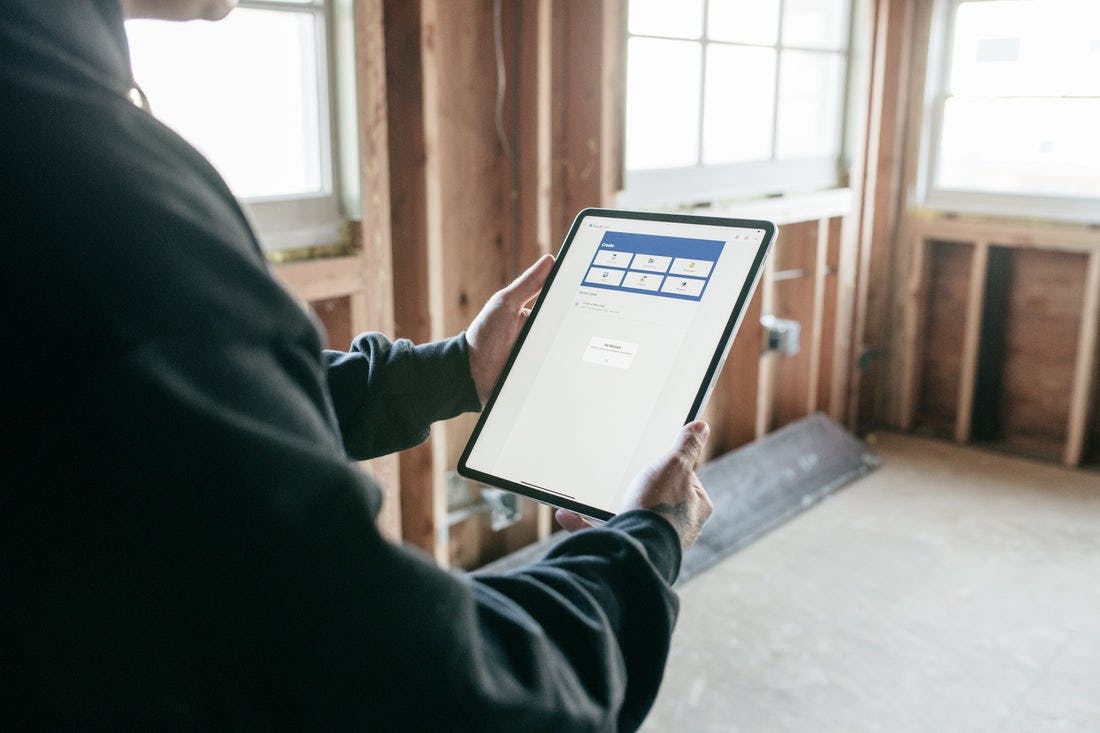 You already know that the Houzz Pro Estimate Builder can save you a lot of time compared with creating estimates by hand for projects of all sizes. But you might not know all the ins and outs of how to calculate costs effectively, including customising line items, as well as how to navigate the software efficiently and create highly professional-looking estimates. Here we'll share some of our best practices for these and more.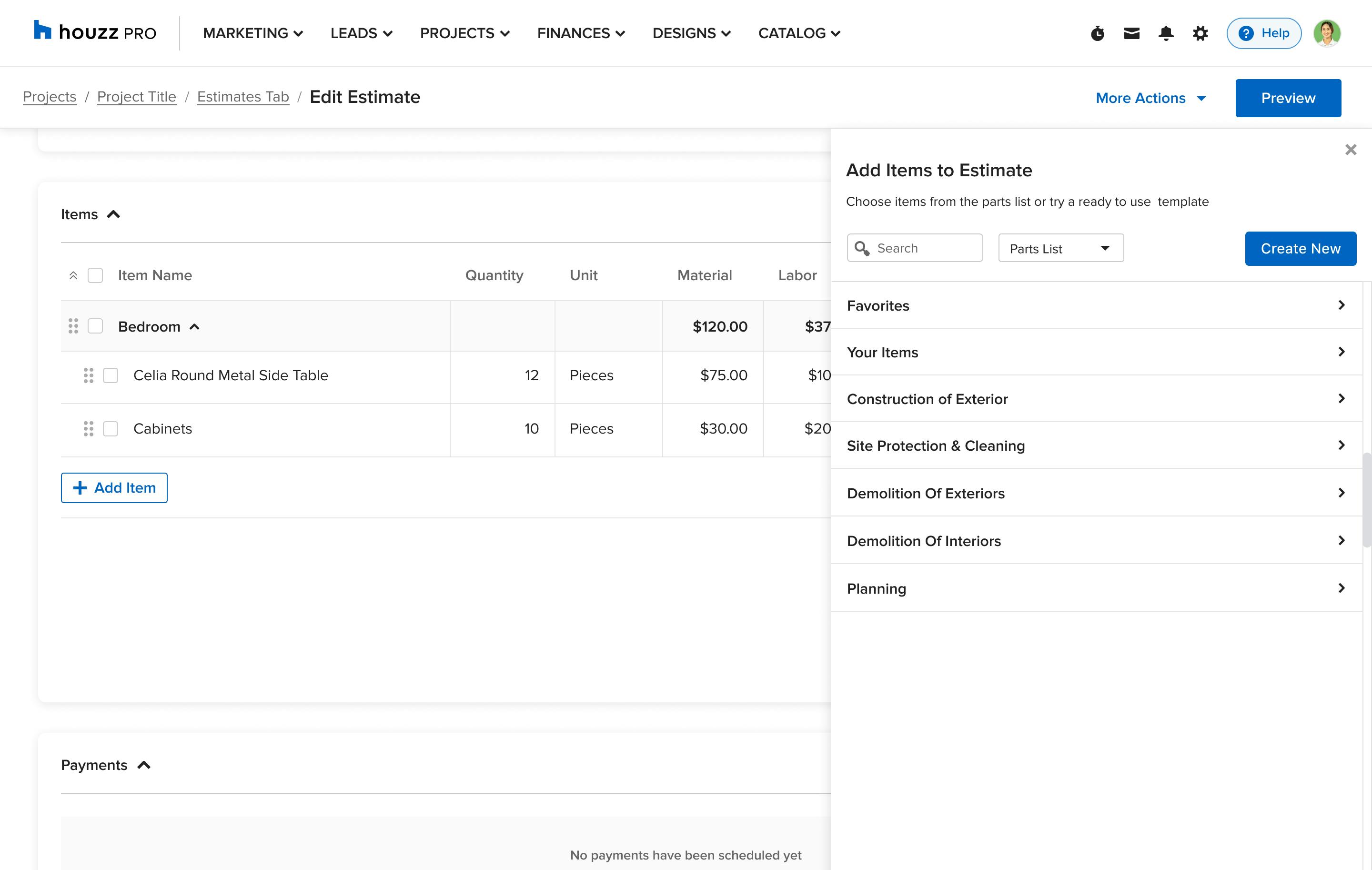 1. Easy Creation and Templates
You can easily create estimates in just a few clicks – simply edit the line item or add your own. You can even upload an entire file if you like. You can then save any customised templates for future use.
Pro tip: Be sure to include markups and VAT. All those smaller amounts add up!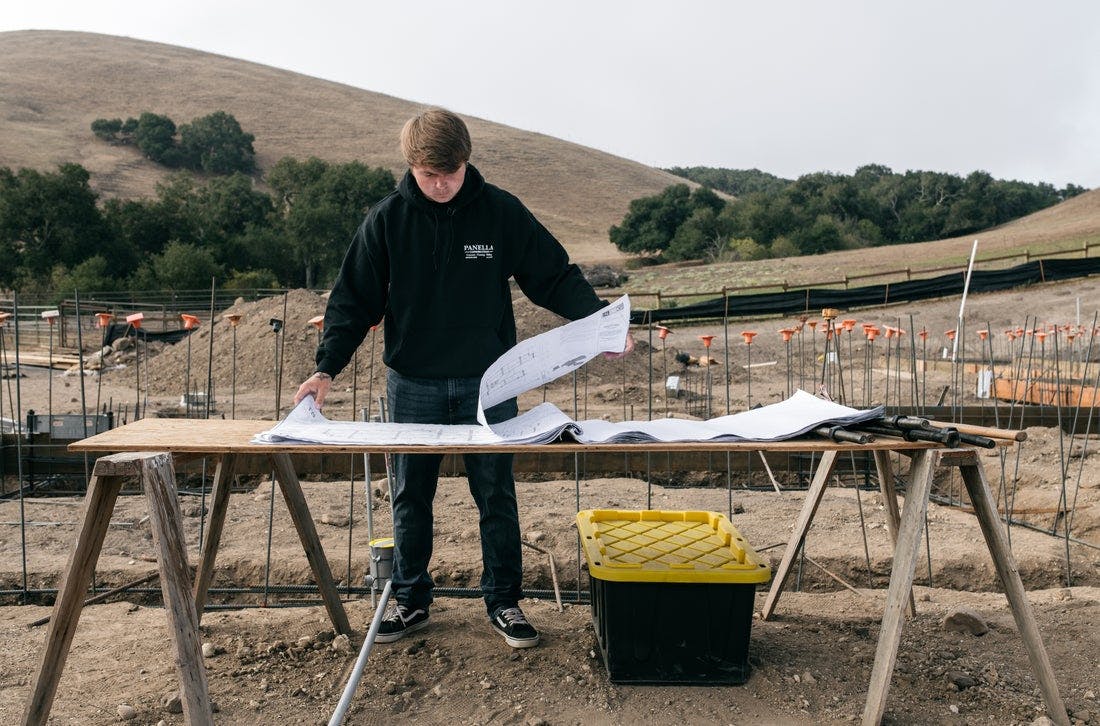 2. Handle Price Hikes With Ease
Unexpected price changes before construction work is completed are all too common these days. But there's no need to cover the additional costs yourself. First, make sure to include a clause covering price changes in your initial contract with the client. Then if costs rise, you make the necessary adjustments, even if the client has already approved the estimate, as long as it isn't linked to any documents such as an invoice, purchase order or change order.
To edit an estimate, click the More Actions button at the upper right of the estimate page and select Reopen for Editing, then click Confirm on the screen that appears. Clients will not be notified that you've edited the estimate unless you share the revised version with them. If you've previously synced the estimate to QuickBooks Online or Xero, it will be removed automatically, then re-added once it's been approved again.
You can even void an issued invoice. Any payments will be automatically credited back to the clients. A void tag will then show up next to the invoice in your list of all invoices.
Pro tip: Consider calling clients directly to let them know you've edited an estimate or voided an invoice. This will avoid surprises and build goodwill and trust.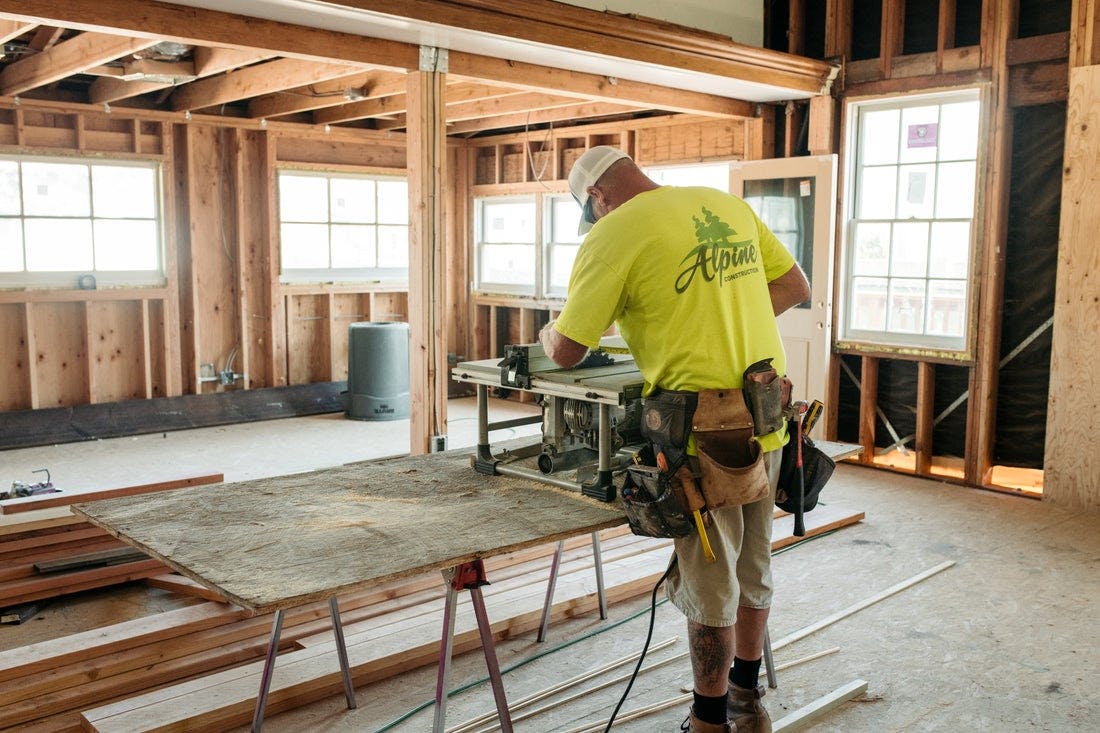 3. Add Professional Polish 
To make sure your estimate is on brand and looks professional, add your company's logo, a tagline, or even your company's website URL to your estimate. (Don't have a website yet? Let Houzz Pro create one for you!) You can even add a custom message to the estimate for your client. Don't worry about including additional instructions; your client can easily view and approve estimates online.
Pro tip: Preview your estimate before sending it to the client to ensure it's error-free and exactly how you want it to look.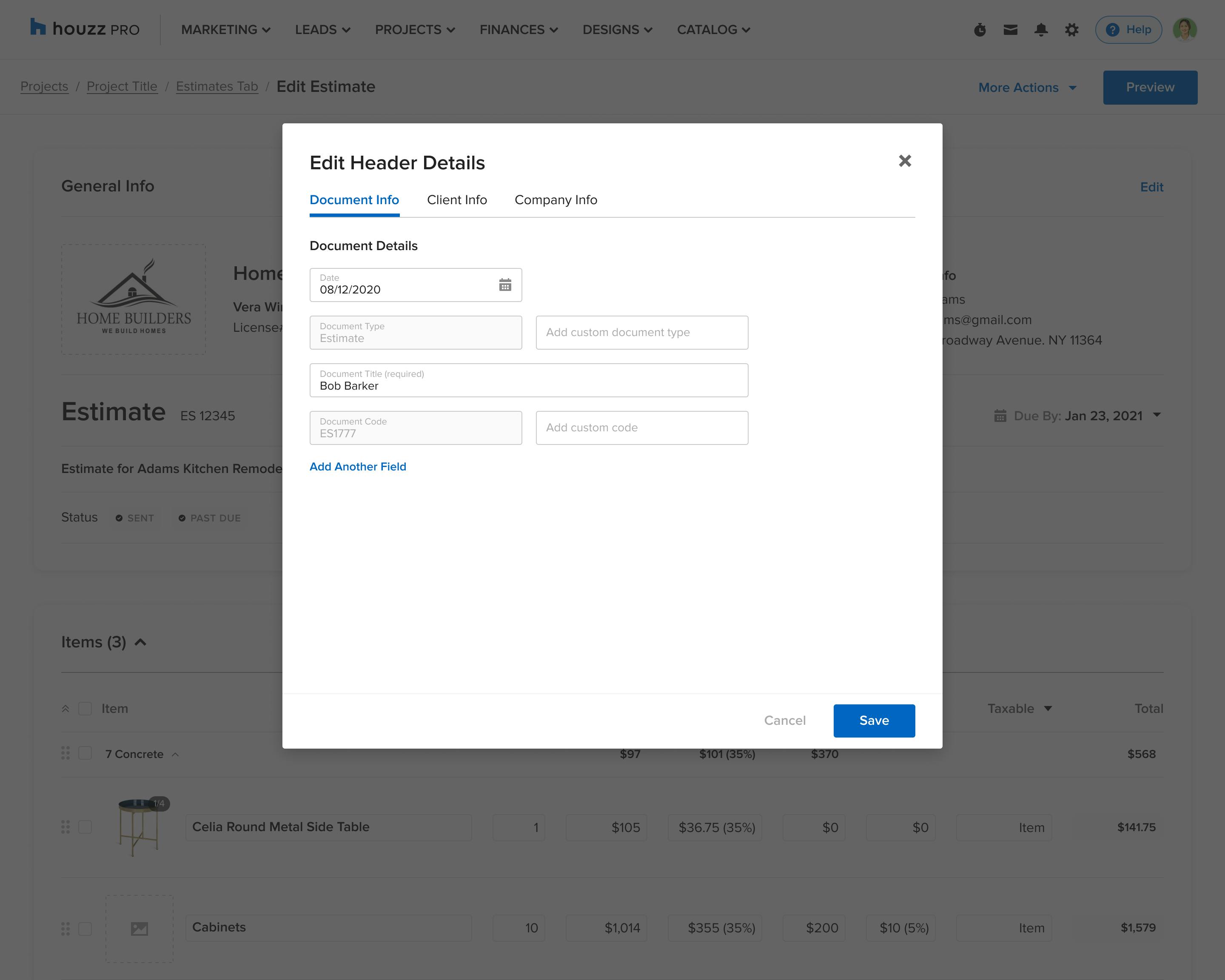 4. Keep Up With Updates
Houzz Pro is updated regularly with new features and improvements that come directly from the feedback from pros like you. For instance, in 2022, we redesigned the Estimate Builder so pros can edit completed estimates, added the option to void invoices, made it even easier to navigate and much more.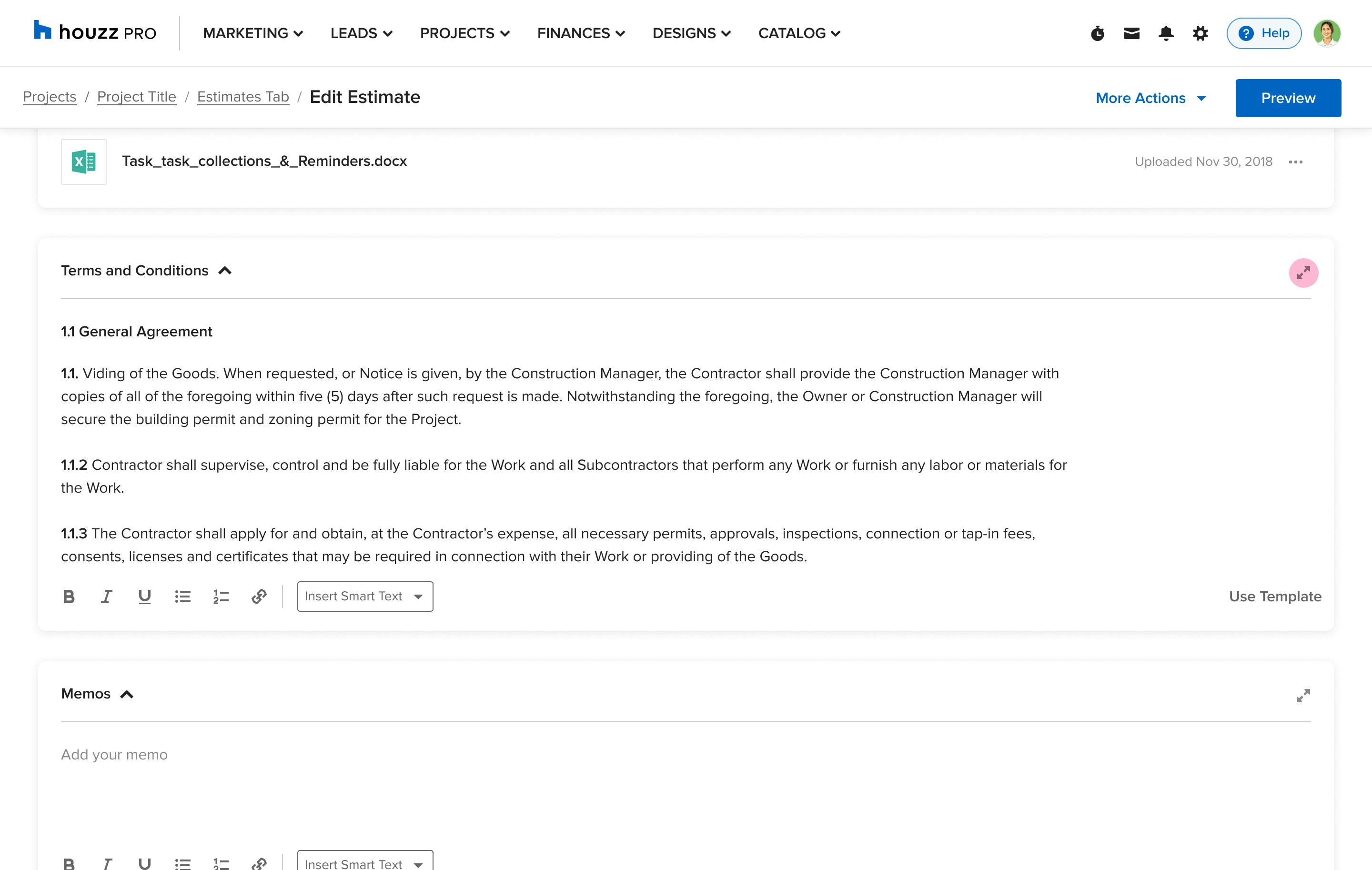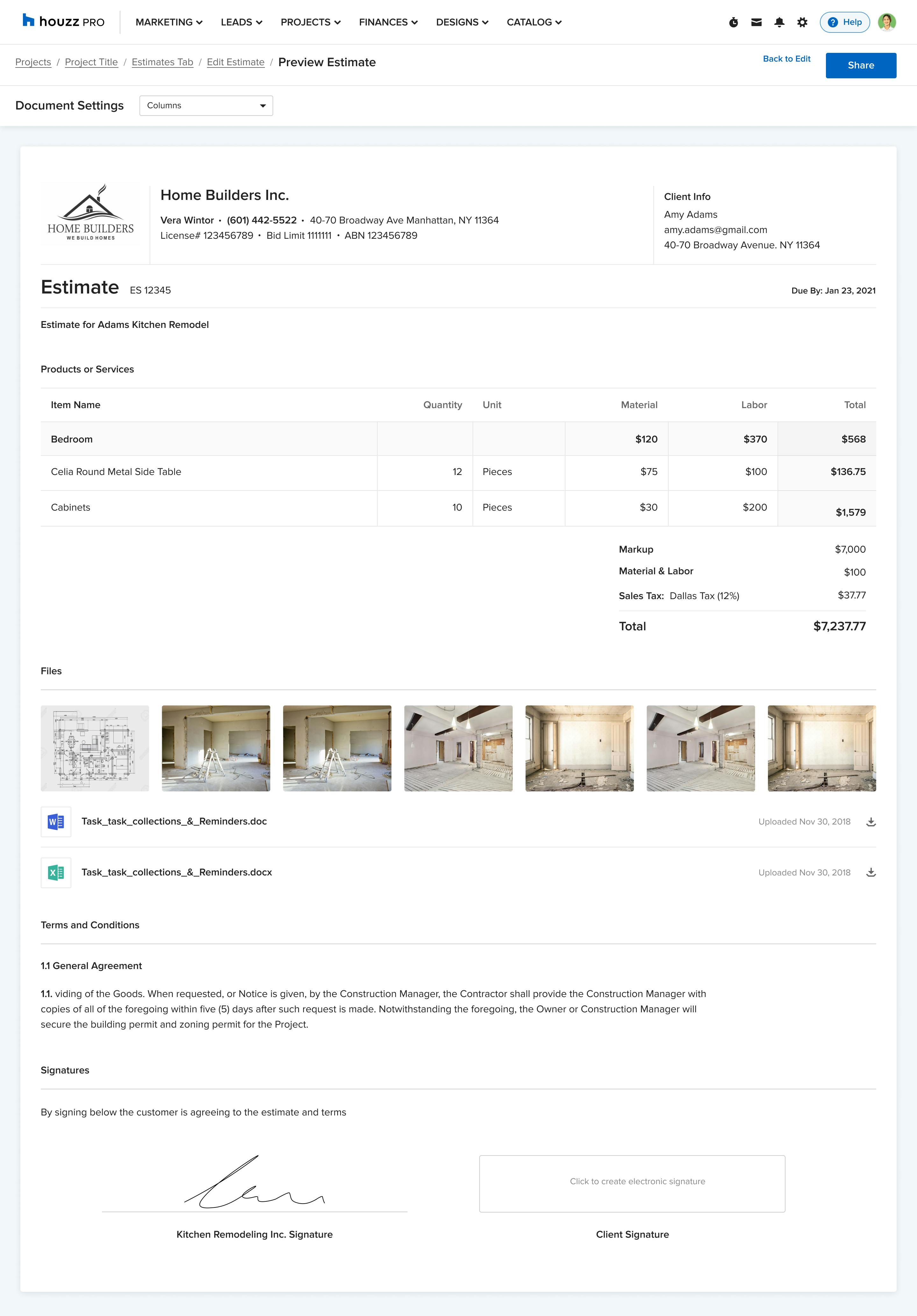 Keep an eye out for future updates so you can take advantage of new features and navigational tools that will make your estimates easier to build and even more accurate. Also check out our article on the most common estimating mistakes builders make to ensure that you don't fall into those traps, and learn about all of Houzz Pro's features that can help you generate more qualified leads, reduce admin time, and help you create professional-looking mood boards and in-person presentations that will wow clients.