How to Export a Takeoff to Excel
Last updated: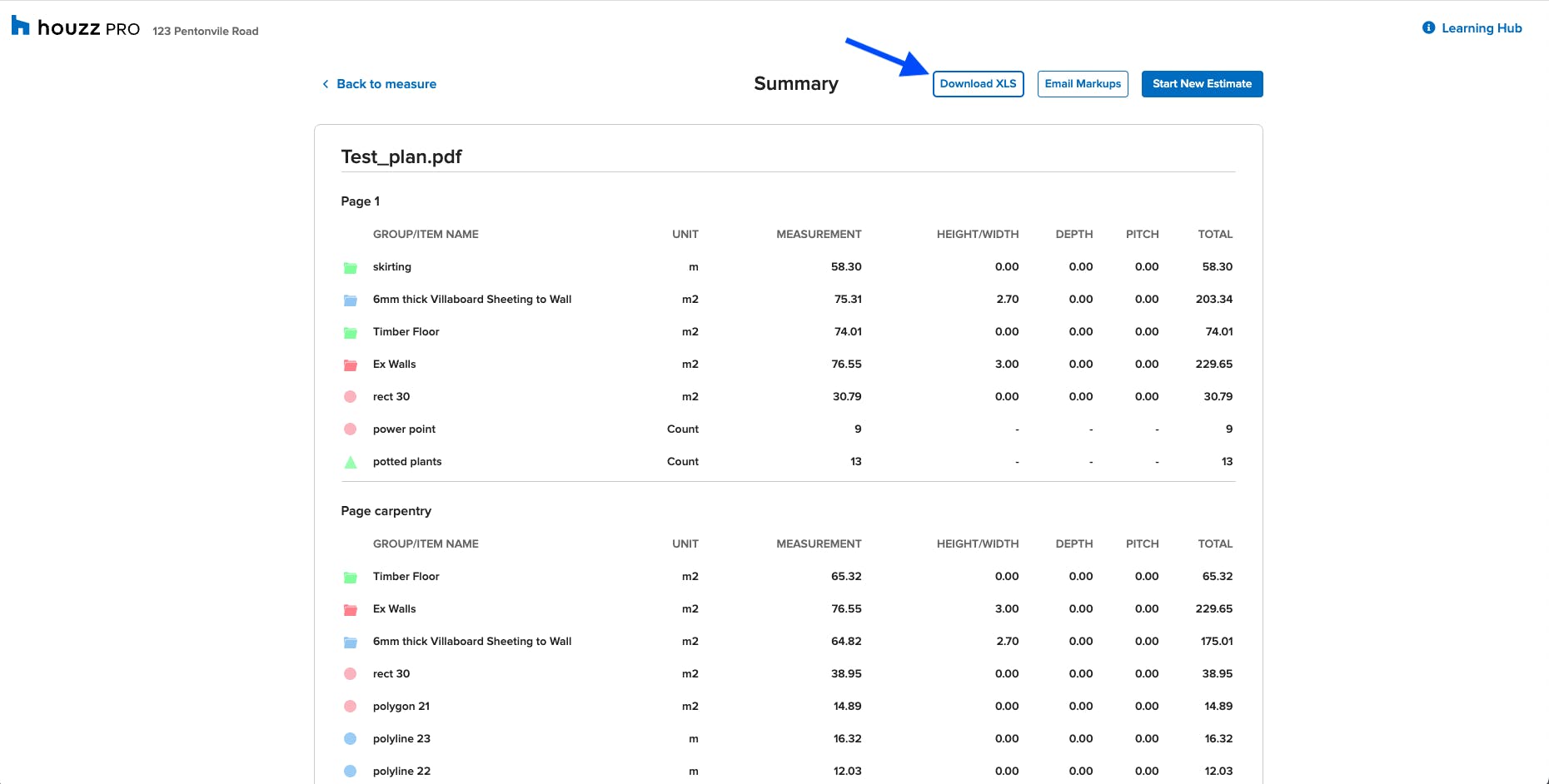 Once you have a takeoff ready, you can download your measurements to Excel with a single click. To do so, click the Download XLS button In the upper right corner of your takeoff.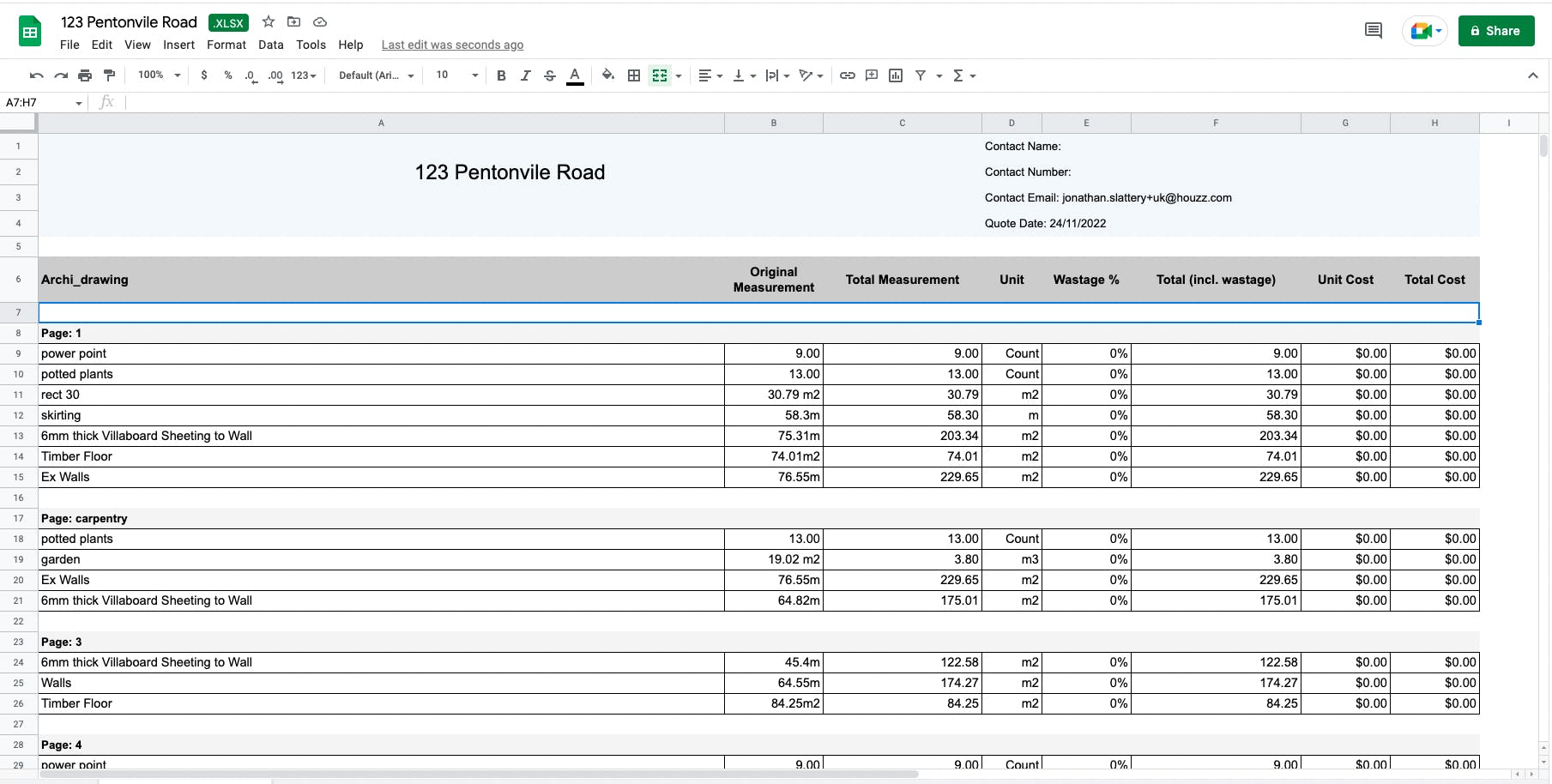 Then your measurements will be exported to an Excel file which you can easily upload to Google Sheets if you wish. Check out this sample spreadsheet to see how your file will look!