How to Use the Houzz Pro Life-Sized Walkthrough
With the Houzz Pro Life-Sized Walkthrough, you can help clients visualise how a space will look following a renovation or design project. You're able to immerse homeowners into a virtual tour of the finished project, with the backdrop of their home – right from the convenience of the Houzz Pro app on your mobile phone or tablet.
Watch this video tutorial for more information: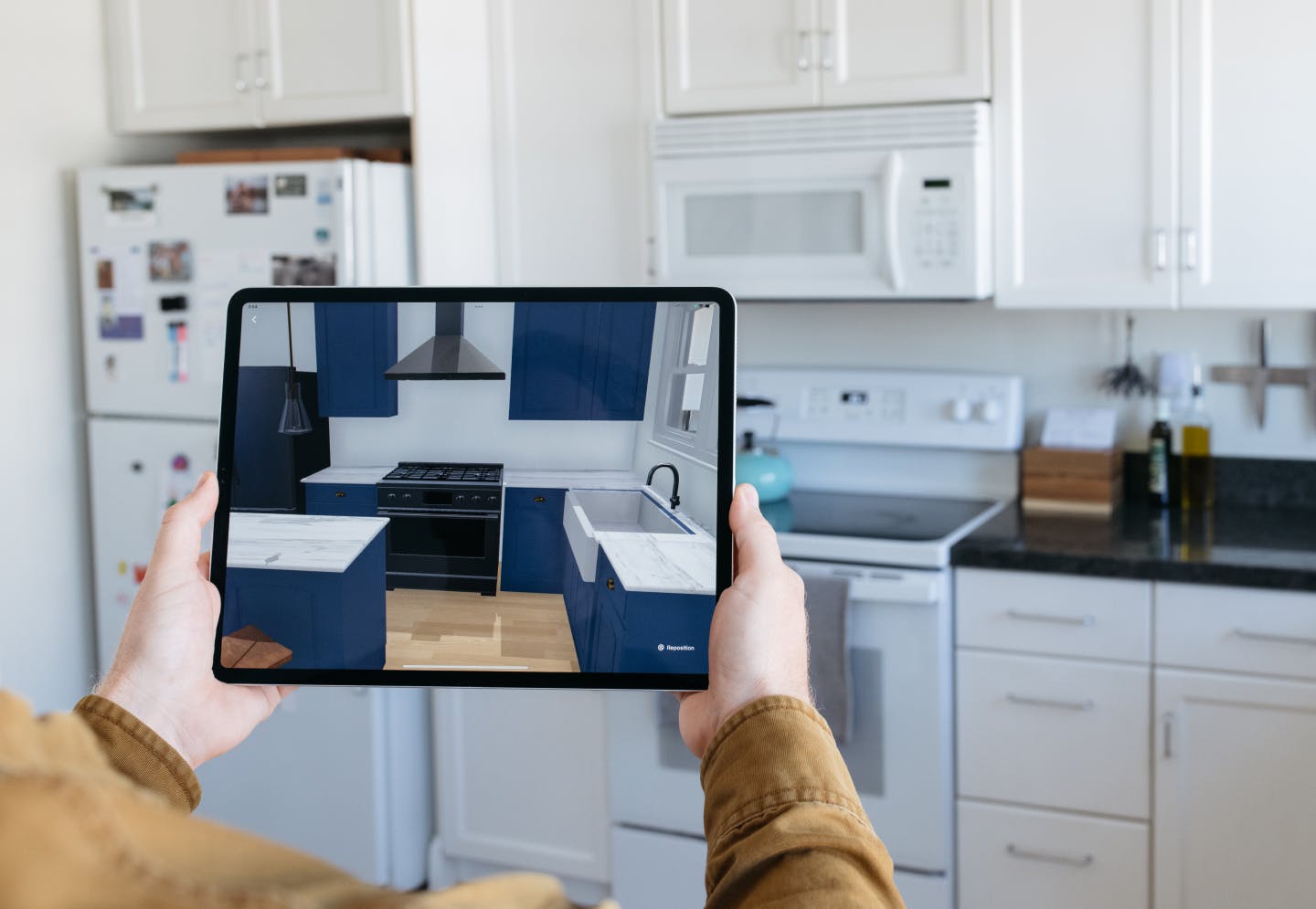 Suppose a homeowner is interested in redoing their kitchen, you can provide them with a life-sized walkthrough to better communicate the value of making major changes to their home, such as removing walls, replacing worktops, and adding furniture. Now they can easily envision the project in the context of their own home, speeding up the decision making process.
This visualisation Augmented Reality (AR) tool for 3D Floor Plans is available on both iOS and Android devices.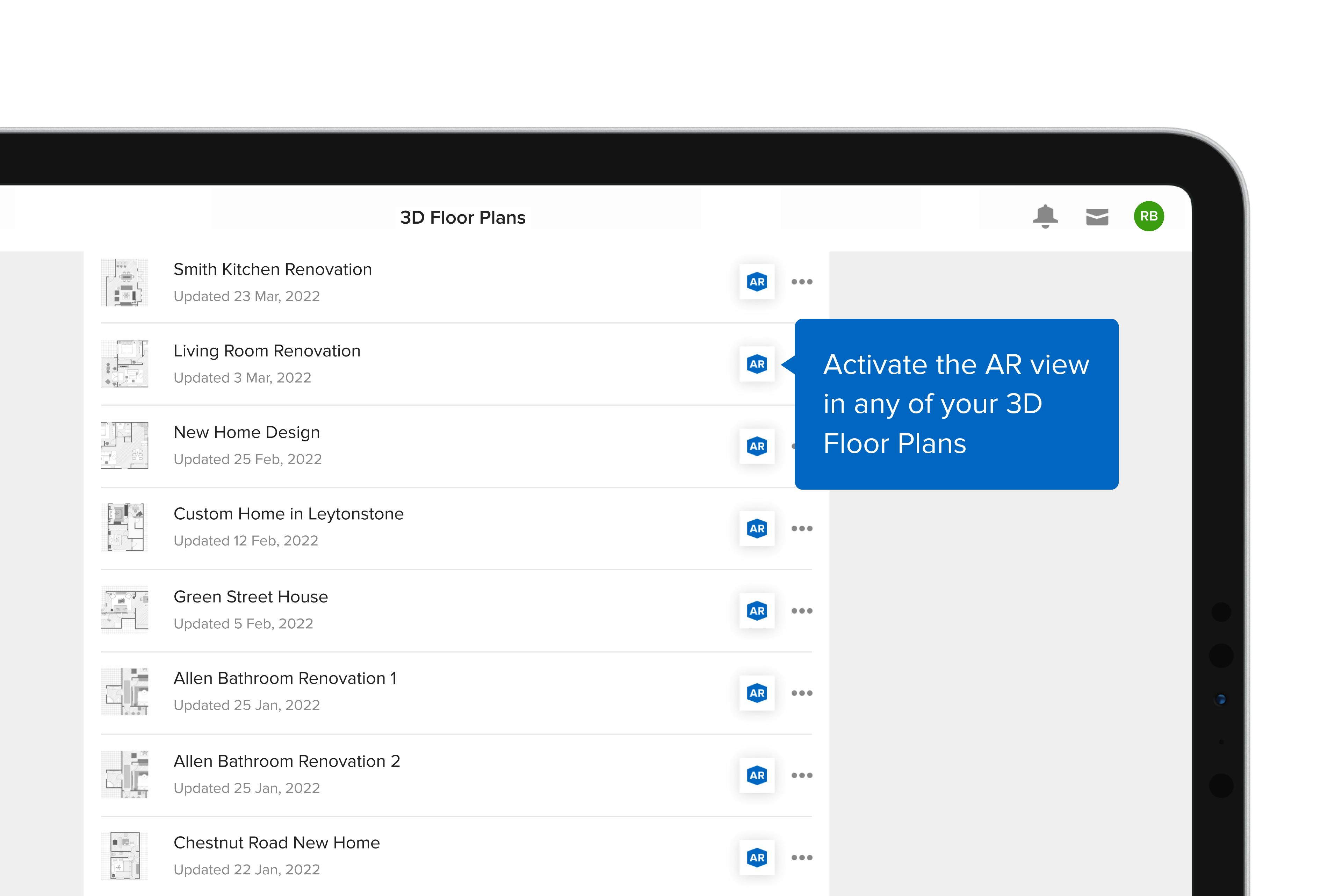 To use the Life-Sized Walkthrough tool, follow these steps:
In the Houzz Pro mobile app, open a floor plan.
Press the AR button next to the floor plan.
The walkthrough will start based on how you orient the green and white circle on the plans. Use 1 finger to position the starting point and 2 fingers to zoom in and out.
Click the blue Next button in the upper right corner.
Slowly scan the floor by moving your device from side to side.
Direct your device throughout the room to see your 3D Floor Plan overlaid onto the room.
To readjust the floor plan positioning, click the Reposition button in the lower right corner, drag the plans to the correct position, and click the Set Position button.