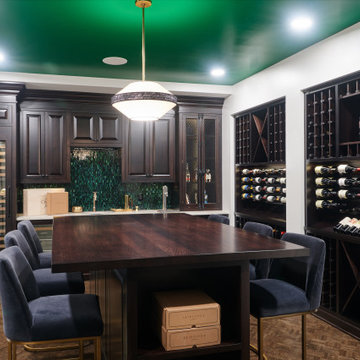 House of L
View this amazing Wine Cellar through an archway of glass windows. The vibrant emerald colors and inviting seating area will draw any guests attention.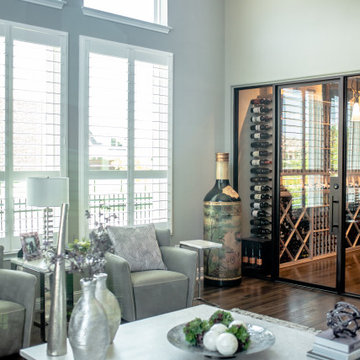 Wine Cellar Specialists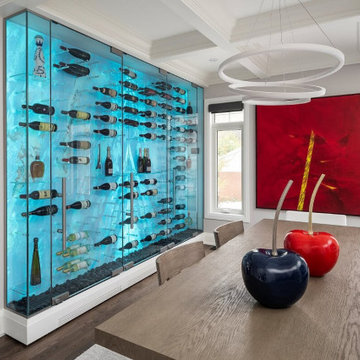 Imagination Wine Cellars
Aluminum pegs, RGB Backlit White Onyx, Black decorative stones, Glass door system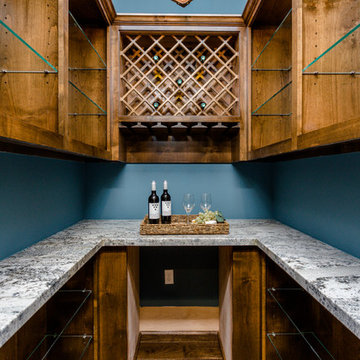 Tommy Cashiola
Gorgeously Built by Tommy Cashiola Construction Company in Bellaire, Houston, Texas. Designed by Purser Architectural, Inc.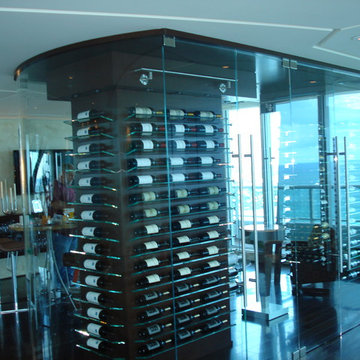 One Coast Design
I did the four original acrylic 'wine bottles' paintings in the background, you can really only see two, though! I was just enamoured by these two ROTATING wine closets...there is another one just to the right of the one shown.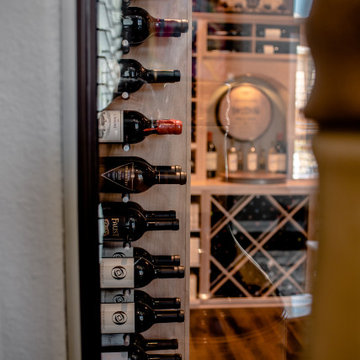 Wine Cellar Specialists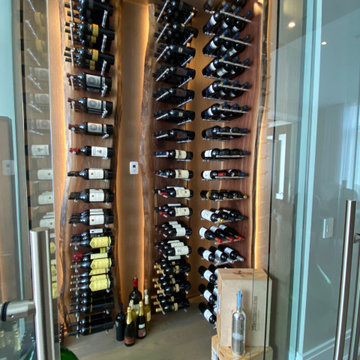 Imagination Wine Cellars
Lacquered walnut millwork, Lacquered live edge, Aluminum pegs, Glass door system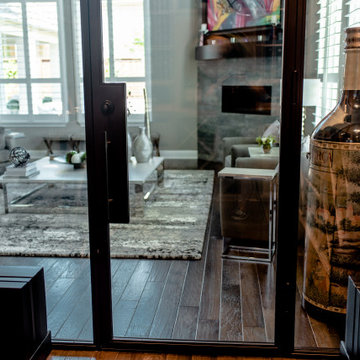 Wine Cellar Specialists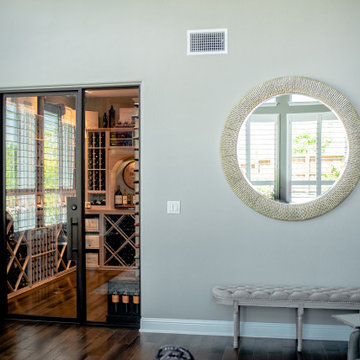 Wine Cellar Specialists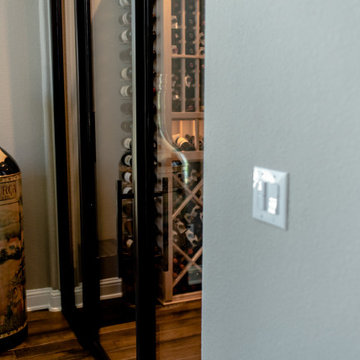 Wine Cellar Specialists
Turquoise Wine Cellar with Brown Floors Ideas and Designs