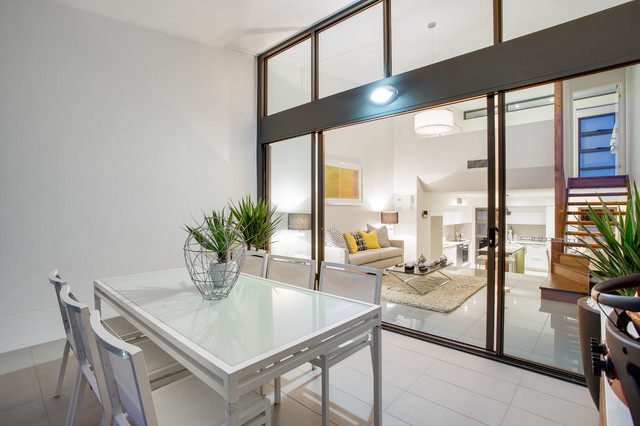 Rokstone's Waterton - designed by idearchitecture
Waterton Townhomes

This project consists of 6 x 3 bedroom townhomes in the Brisbane suburb of Annerley.

Full advantage was taken of the existing falls across the width of the site, to obtain eastern mountain views over the roof of an existing neighboring block of flats, whilst not compromising privacy or amenity to either townhouse residents or neighbours.

A multiple split level design was conceived, 6 levels in total, in order to provide access to courtyards along the higher western edge of the site, and to position the living areas, and large balconies, at a level that is higher than the roof ridge of the neighboring flats. A loft bedroom, located at the highest level, perches over the living room and looks through this double height space, to also be afforded a view.

A timber stair and vertical batten balustrade binds the split levels vertically and providing a spine and connectivity for the various levels.

Patios with Similar Colours