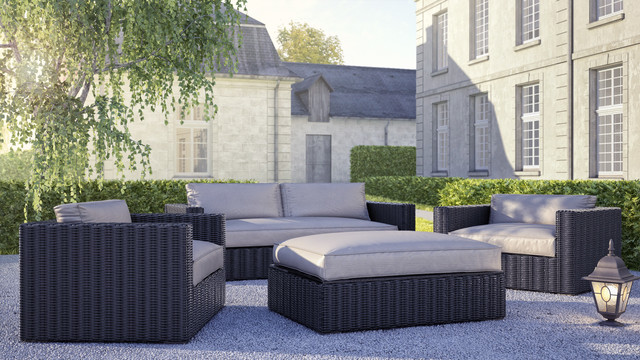 Random Pictures Of Toja Patio Furniture
Yorkville Couch Set
$2,692 + tax
(Price is for purchases at Toja retail location only, shipping not included), US costumers please ask for shipping quote or some of our sets are available for purchase on Houzz.com.

Couch Set includes 3 seat sofa, 2 large chairs, ottoman with cushion and glass and 6 decorative pillows. All cushions and pillows are made with Sunbrella fabric.
3 boxes per set.
Box 1: couch 97 lbs, 54.80 cubic feet,
Box 2: 2 large chairs 123.5 lbs, 47.12 cubic feet,
Box 3: ottoman 104 lbs, 25.61 cubic feet,

Toja Patio Furniture
3-450 South Service Road West,
Oakville, ON L6K 2H4
905-338-5442
www.toja.ca
Please check website for hours of operation.