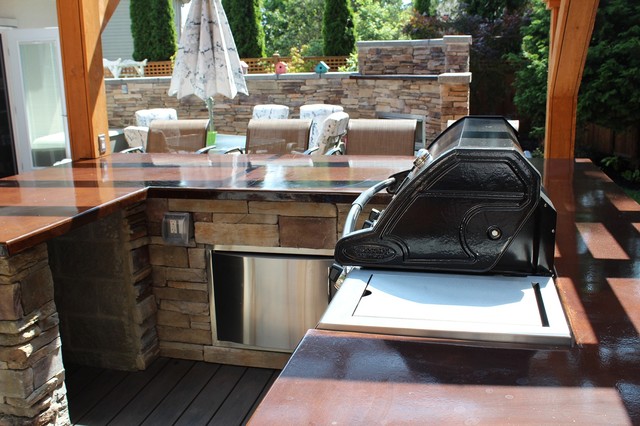 Outdoor Kitchen and entertaining deck
The finished project included a 3-sided outdoor kitchen and BBQ with bar seating, storage and fridge. Overhead is a 220 square foot glass covered rough fir pergola engineered for all seasons. The deck also included a 10-person hot tub, outdoor shower, custom designed privacy fence with translucent panels, and a full landscape installation. Designed and installed by The Cavalry.

It should be noted that another contractor had been hired to build the project but was fired by the clients. His in-progress work was condemned and had to be removed. Issues included dangerous electrical and gas line installations, a hazardous deck structure, and more than 30 building code violations all within a 1000 sq.ft area. He is still in business. Very disappointing.