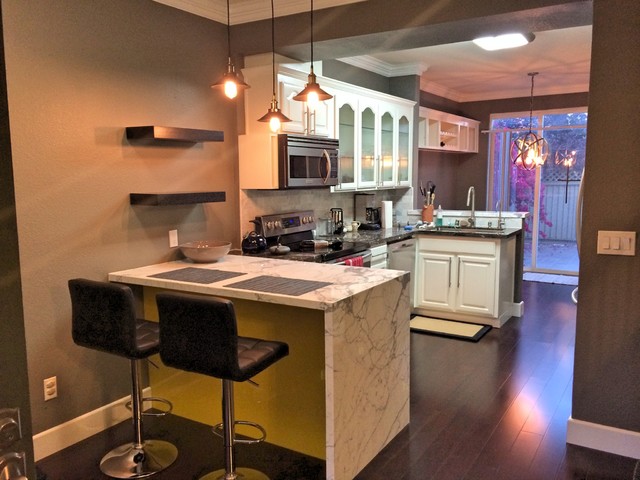 Feng Shui: Modern Kitchen on Story Book Lane
Our client, Zack, is a young urban professional, who lived in Hong Kong, where he became fascinated with Feng Shui. We Feng Shui'ed his whole place, but he also wanted a massive renovation of his extremely dated kitchen.

He had a fairly limited budget by Bay Area standards ($25,000). We basically gave him a $50,000 kitchen for $25,000. First, we took down a wall that was previously where the bar currently sits.

To pull off this project, we did some expert bargain shopping, we got a $10,000 marble slab for $1500, refaced his cabinets and added glass fronts, bought floor model appliances, and custom made some of the fill-in cabinets.

Design and photography by Jennifer A. Emmer.

Kitchens with Similar Colours